This was the view below, as they talked...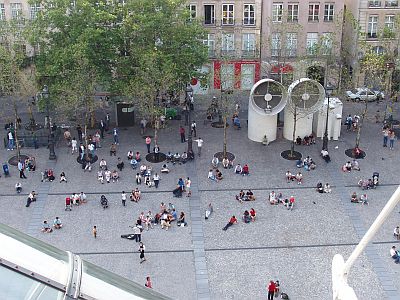 When we got back, Philippe, who is a great cook, made us the best dinner we had in Paris! He made us duck comfit, with an amazing sauce. We will always remember that delicious meal! His wife, Laurence Pottier, was there waiting for us too. This was our first meeting, and we loved her immediately. Laurence is an accomplished recorder player, and was just back from a concert tour. As well as performing, she teaches recorder, and directs the ensemble Les Musiciens de Mademoselles de Guise at the Nadia and Lili Boulanger Conservatoire, presenting little known Baroque opera.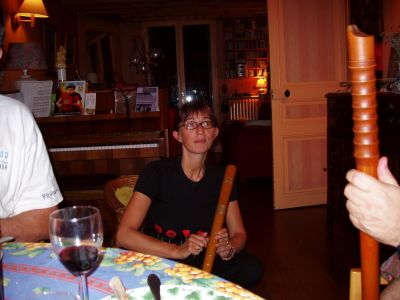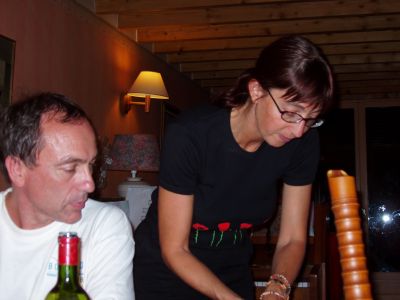 We slept through our last night in Paris, and awoke early to prepare for our departure.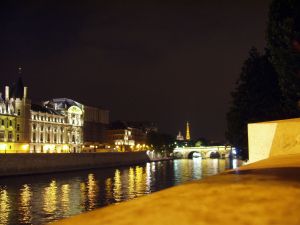 Philippe's motto filled our hearts.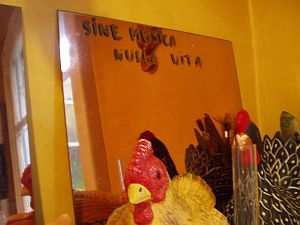 This is Philippe's flute collection, on the mantel in his music room.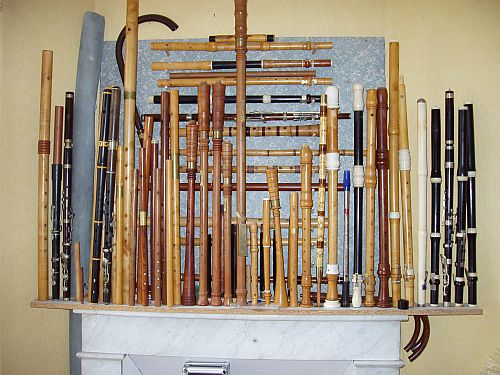 We were happy to add one more flute to his collection. Rick gave him this special 'ney' that we bought at a craft fair in Tehran. The beautiful wood– burned images were done by the craftsperson we met there.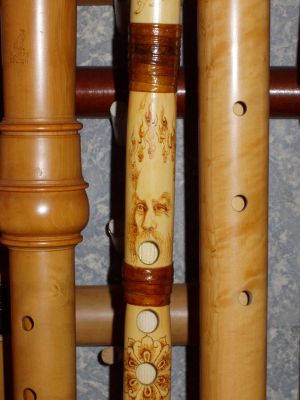 Kathy and Laurence had become fast friends.
Kathy loved giving Laurence this pendant representing her two little girls. We did not get to meet them, as they were away, but next time we look forward to that.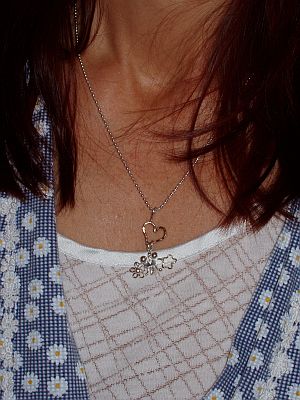 Here are the real, charming Pauline peeking at us and and Charlotte waving hello.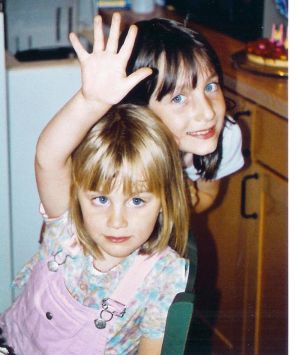 Here they are singing in a concert, along with their parents. Laurence is playing recorder, Philippe is playing renaissance flute. Charlotte is right over his head, and Pauline on the far right.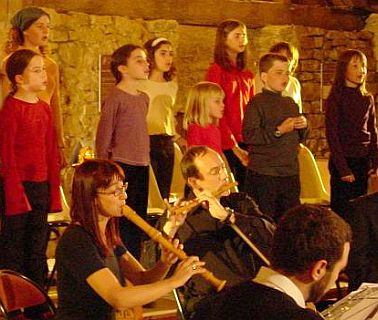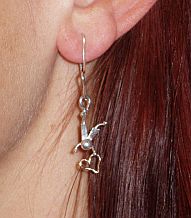 Philippe drove us to the airport, and packed Kathy in the back of his van with the small organ that needed to be returned after Laurence's concert. Our next stop was Los Angeles!