A VISIT WITH LINDA AND PHIL IN
COLUMBUS, OHIO (June 2 and 6, 2004)
Our visit to The Ohio State University gave us a chance to visit Rick's brother Phil, who lives in Columbus with Linda Lamme. We had heard a lot about Linda, and seen pictures of her and her paintings, but this was the first time that we were able to meet, and to visit their beautiful home and garden. It was a great pleasure to be with them.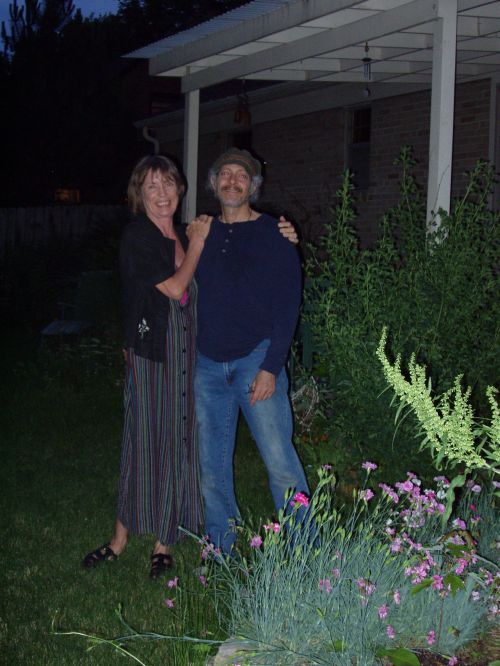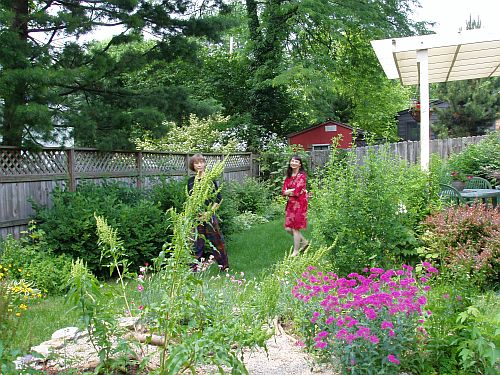 In their backyard garden the herbs and plants were tall and blossoming.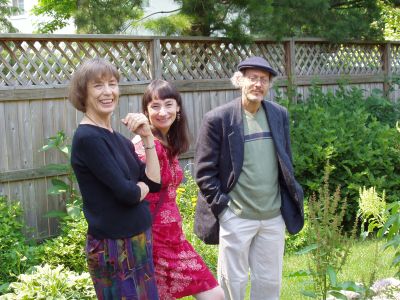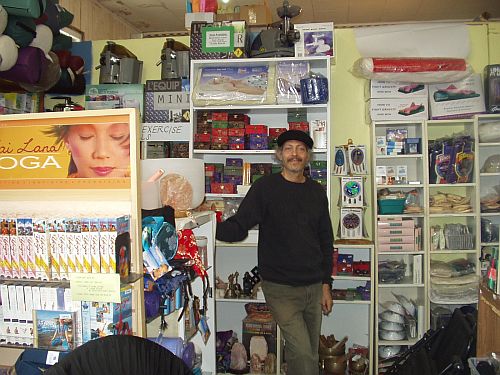 It was fun to visit Phil at his store, Momentum98 . He has an incredible variety of health products and beautiful things from around the world. We bought an Indonesian drum that Kathy used at the retirement party, and treasures to take on our visit to Mount Vernon.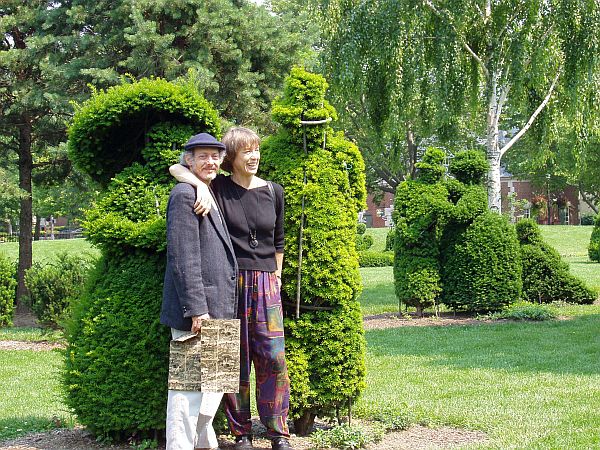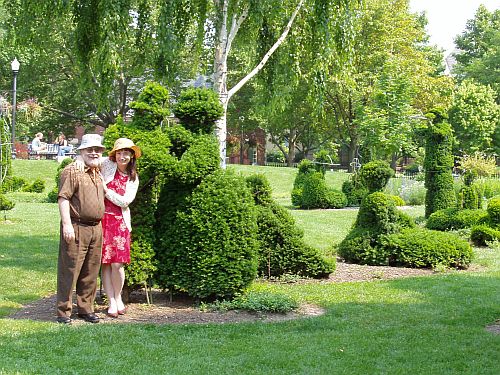 One of the special treats of our visit was a trip to "The Topiary Garden in the Old Deaf School." This is a topiary recreation of George Seurat's famous painting: "A Sunday Afternoon On the Island of La Grande Jatte."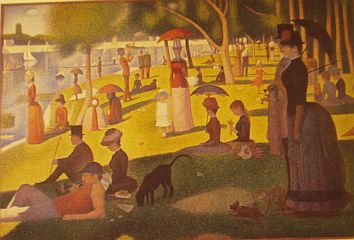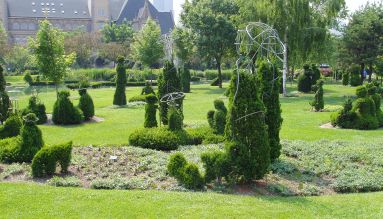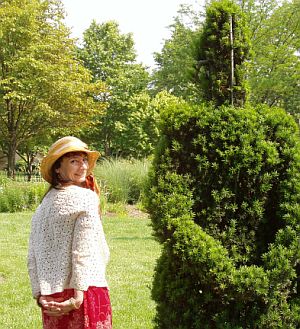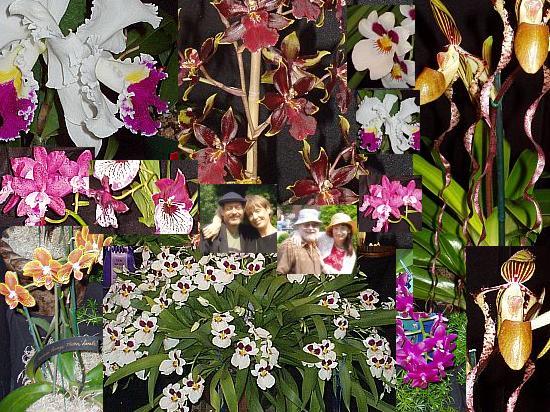 Our next stop was the Franklin Conservatory, where we knew there would be a wonderful Chihuly Glass Art exhibit amidst the plants and flowers, and a special live butterfly exhibit, but we didn't expect an orchid show too! We got to see hundreds of prize winning specimens crowding the lobby.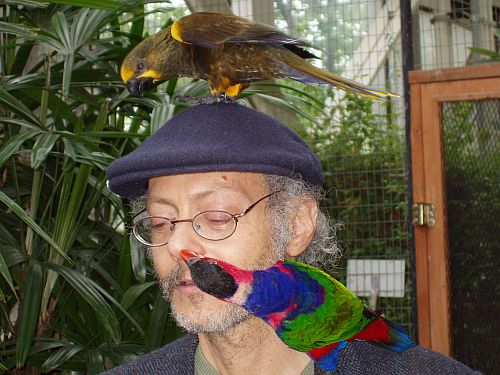 We also did not expect that the resident birds at the conservatory would be so fascinated by Phil. They groomed him mercilessly.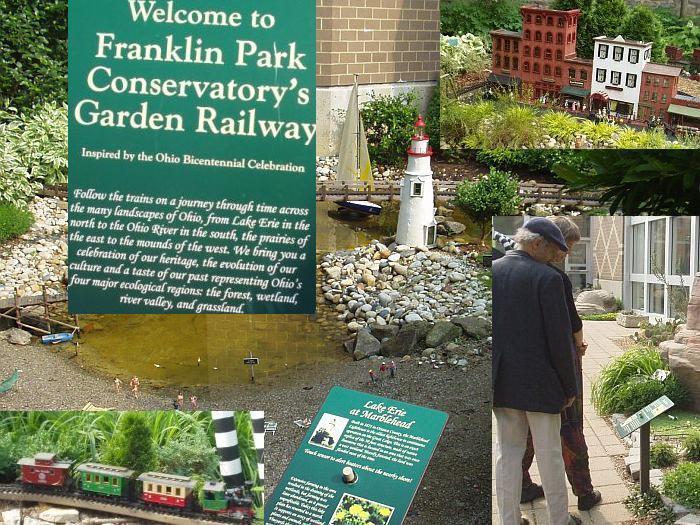 We followed the trains through the Garden Railway section.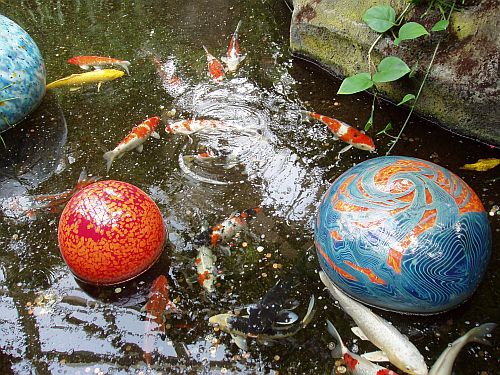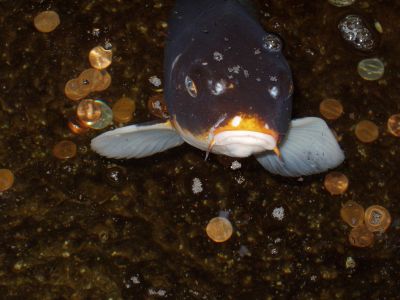 Watching pools with floating fish and glass sculptures, we danced amidst glass art trees and live flowers and butterflies.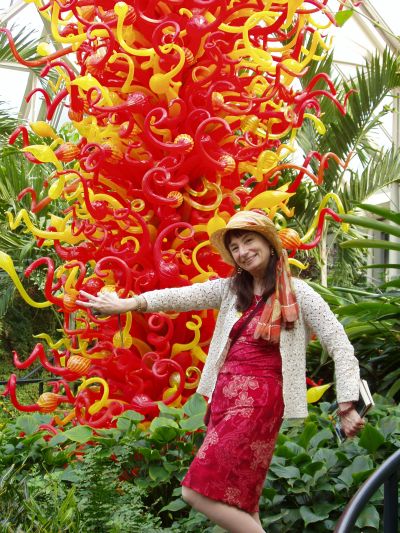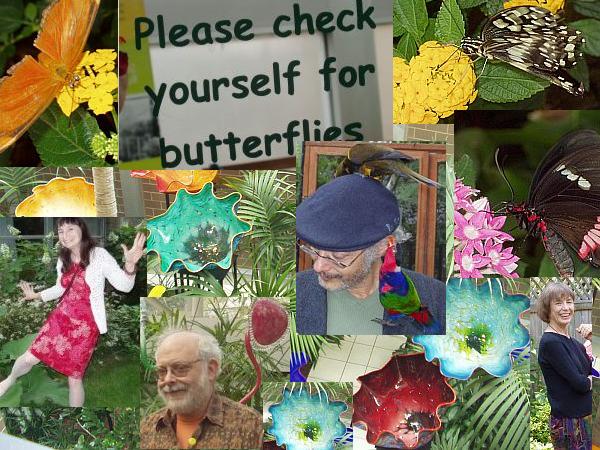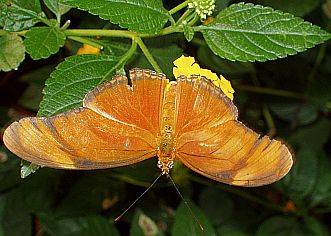 Back at Phil and Linda's we got lost in Linda's beautiful paintings of woods and flowers!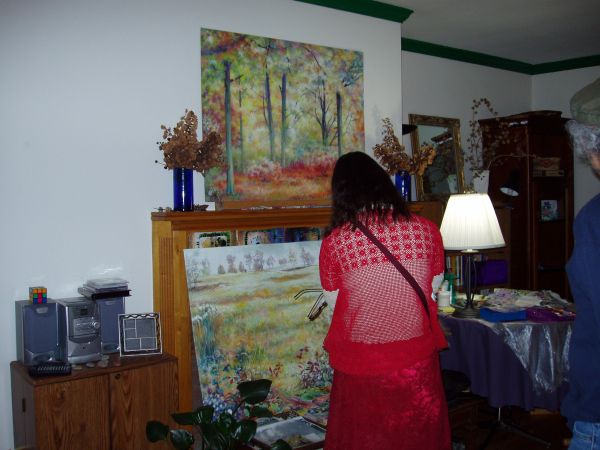 She generously showed us her works in progress.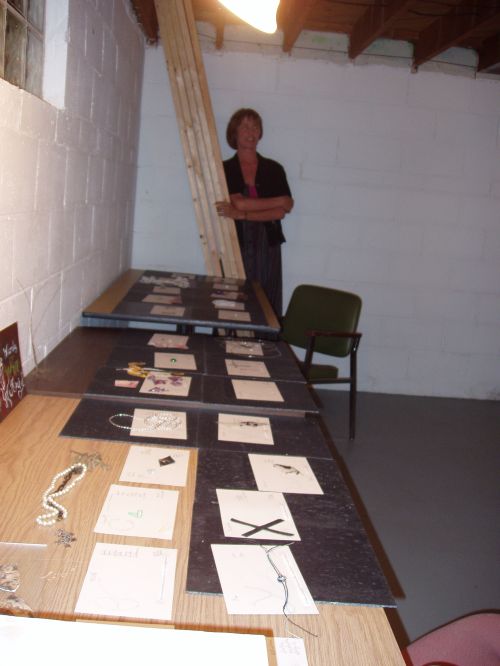 We finally chose to buy this abstract piece we love.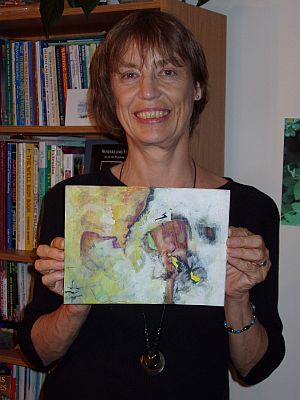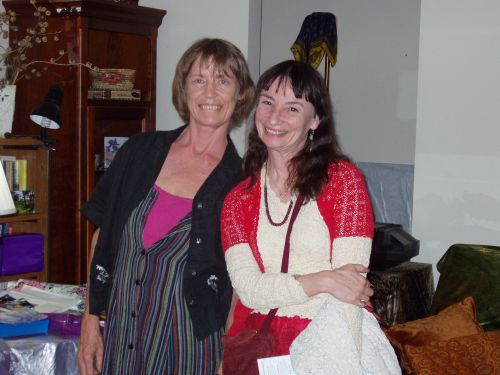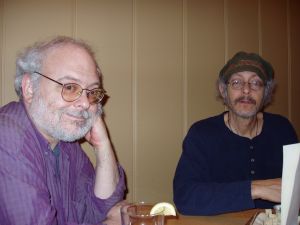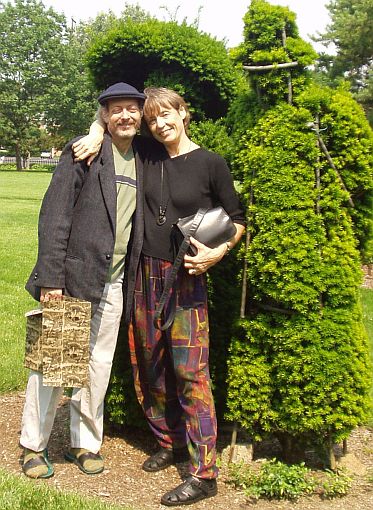 It was a step into their world, a great time together as friends!
Go to Kathy&Rick Home Page