HAPPY BIRTHDAY (JANUARY16) MAUREEN
IN SANTA BARBARA January 23, 2005

We finally traveled to Santa Barbara on January 23, and for a good reason. We were celebrating Maureen's birthday (a week late, it is true) but we were celebrating! (The heavy rains had kept us hiding in Pasadena for a month.) Rick made his special Margaritas (a talent he had almost forgotten about). But Maureen loves them, so Rick said "it's time to make Margaritas for Maureen!" Of course we all got to enjoy them.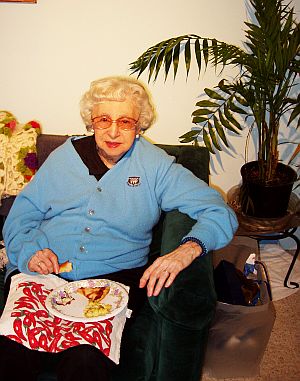 Mom was the honored guest at our Santa Barbara celebration, as we always say "Thank you Mamma, for our birthdays!"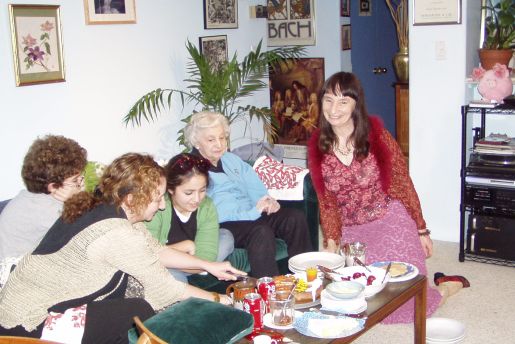 Sara and Julian enjoyed the homemade pizza feast Kathy made for their mom's birthday. Three different kinds of pizza: "breakfast pizza" made with scrambled eggs and bacon, a plain cheese and tomato pizza (Mom's favorite), and a large one with all the favorite toppings...cheese, olives mushrooms, pepperoni and onions.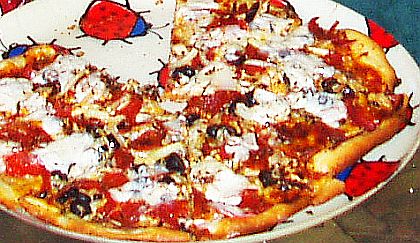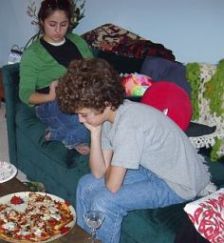 Julian is wondering about those ladybugs and Sara is ignoring them by reading her book.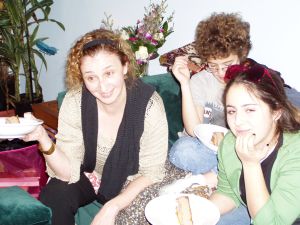 Did somebody say "cheesecake"?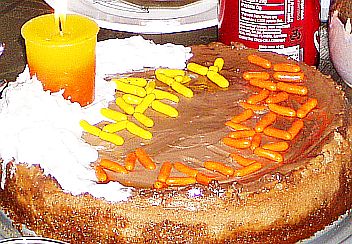 This time, after some people were finally a little tired of birthday pumpkin cheesecakes, Kathy improvised a new one (a surprise) in honor of Maureen (who loves chocolate)! Happy Maureen!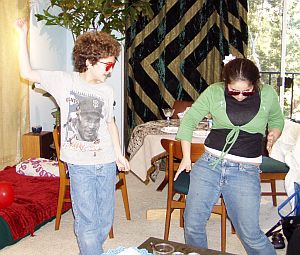 A chocolate cheesecake dance!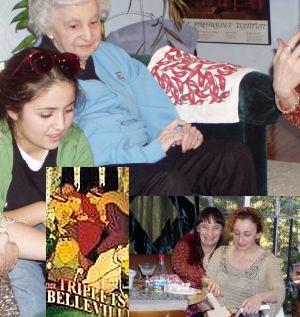 We gave Maureen a collection of special presents, including our latest favorite movie The Triplets of Belleville. We all began to watch, and everyone loved it too!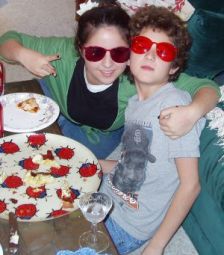 The ladybugs must have eaten all the pizza!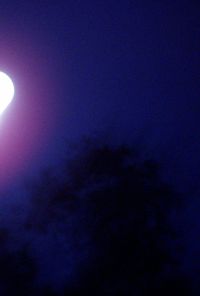 Now it was time to see Maureen's new condo. (The reason we had an early meal is that we would have some daylight left for that visit...(we had so much fun it was almost dark!)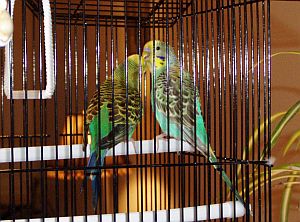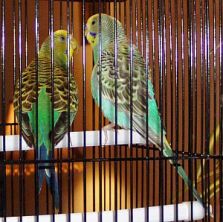 No this is not Maureen's new condo! But these lucky birds are inside her new home. Maureen decided the one bird that lived in the cage needed a friend, and they are happily getting along.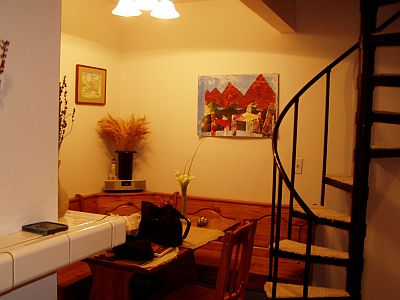 Here it is...the dining area...the spiral staircase leads to Julian's alcove, and Maureen's room upstairs. (Sara has her own room downstairs.)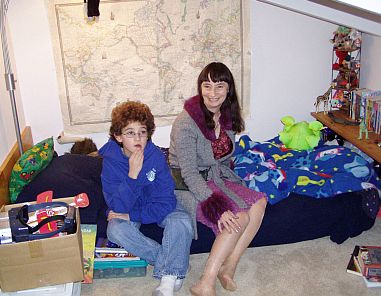 We loved Julian's room. It was cozy and interesting.His walls are covered with maps...of the world and the heavens.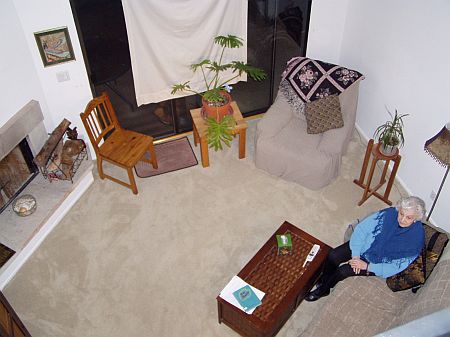 Looking from upstairs into the living room...Mommy enjoys a quiet moment before we take her home.
Go back to Kathy&Rick Home Page