THE ART OF JEREMY FOSTER

Jeremy has had an artist's eye since he was a little boy.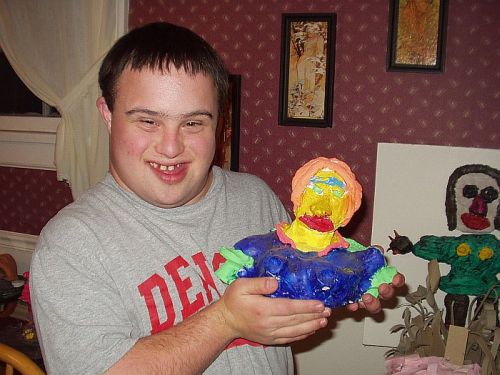 We were lucky enough to be with him at his parent's home in Wilmette, near Skokie, and were able to photograph some of his work.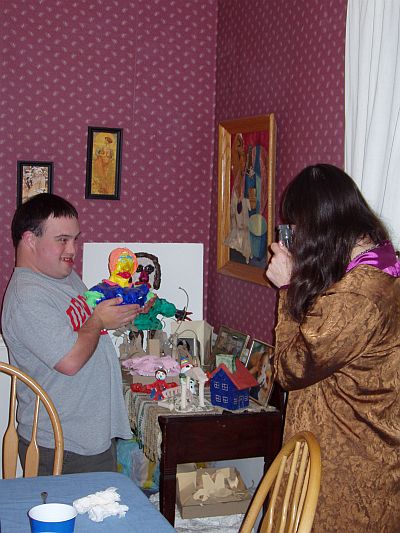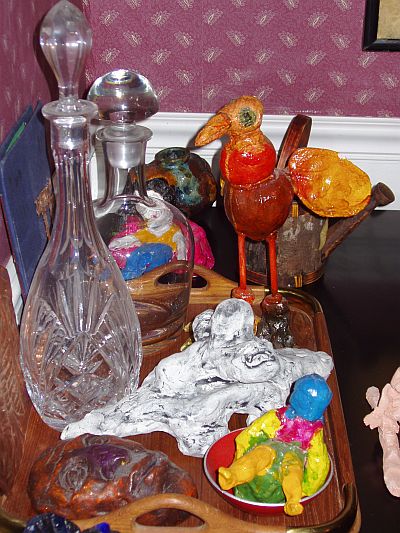 The rooms of their home are a veritable museum of Jeremy's art.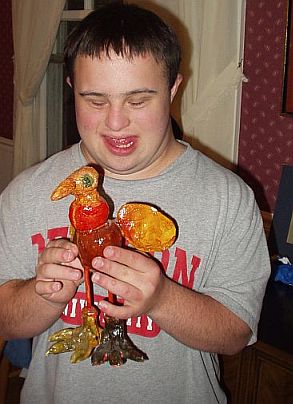 Much of his work concentrates on human and fantastic animal forms.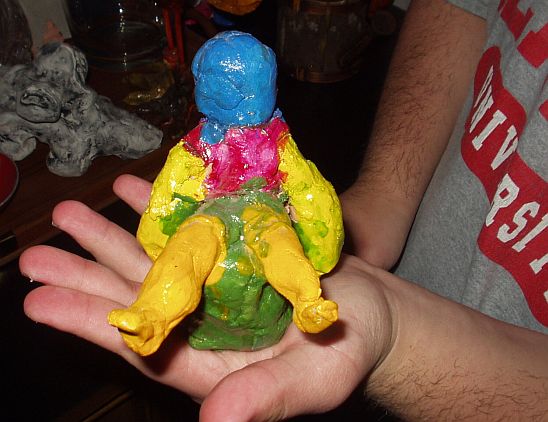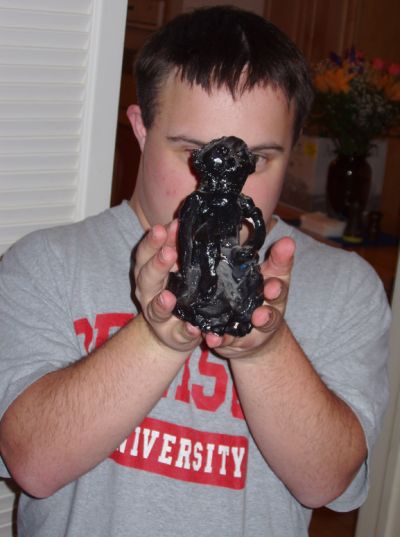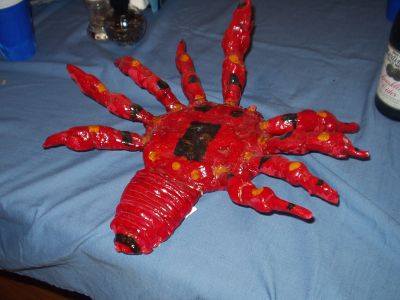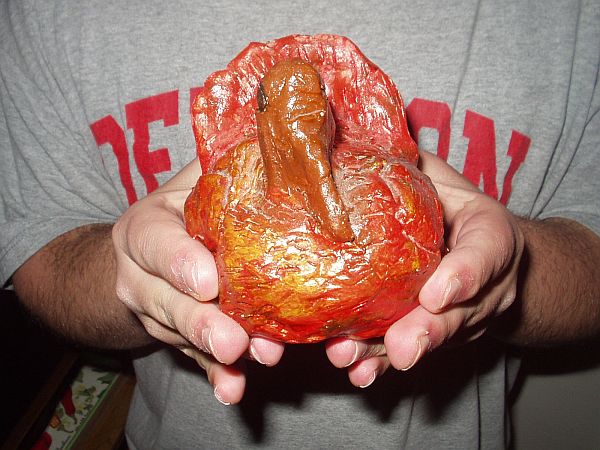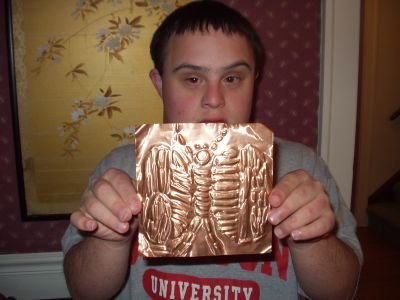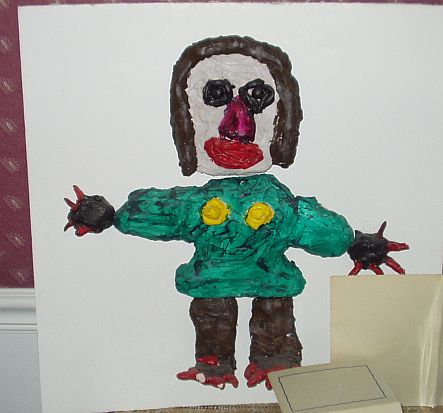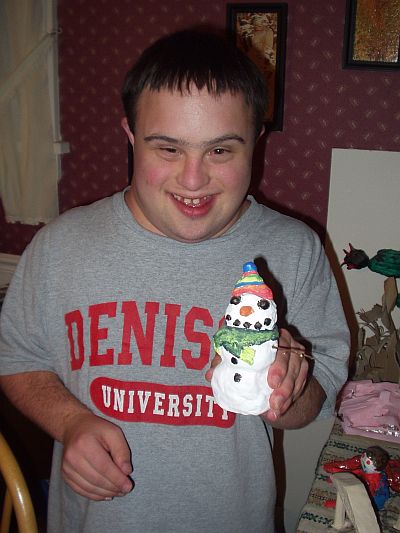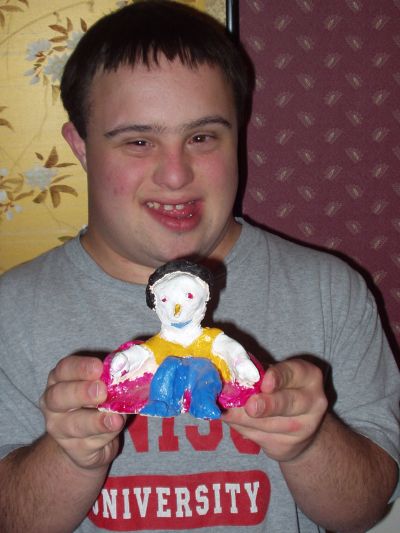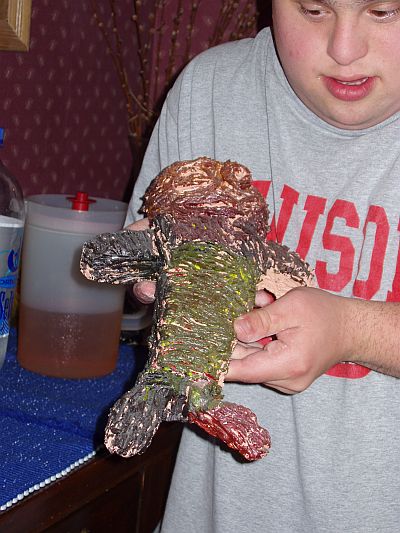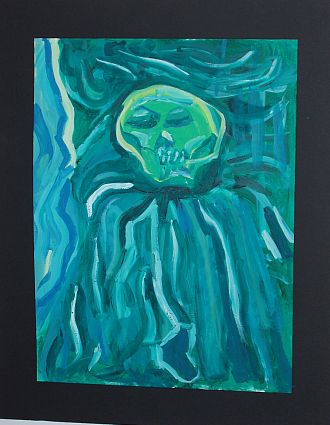 He will surprise you with his masks.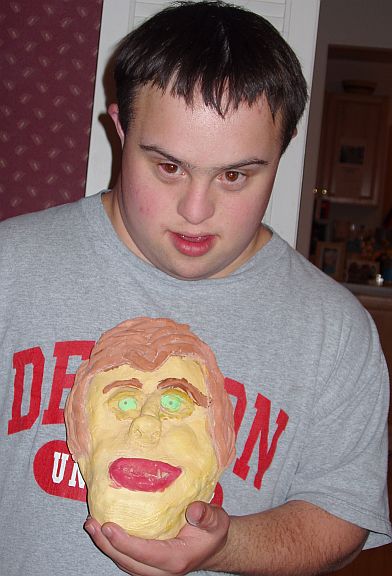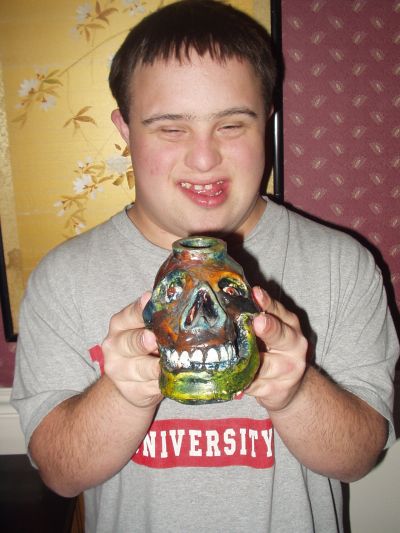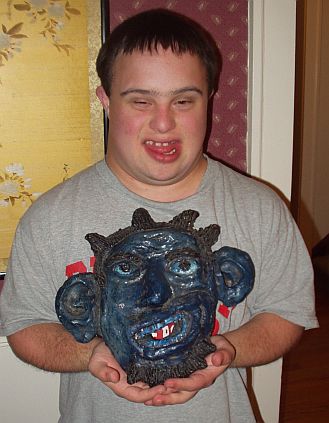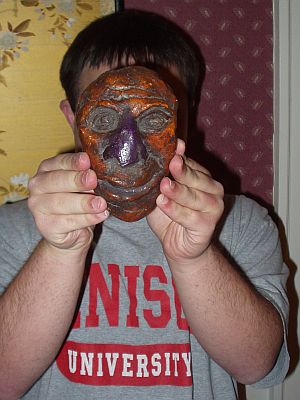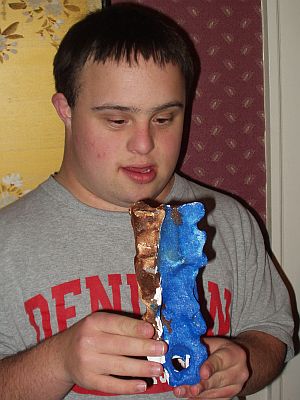 And a wide variety of abstract forms.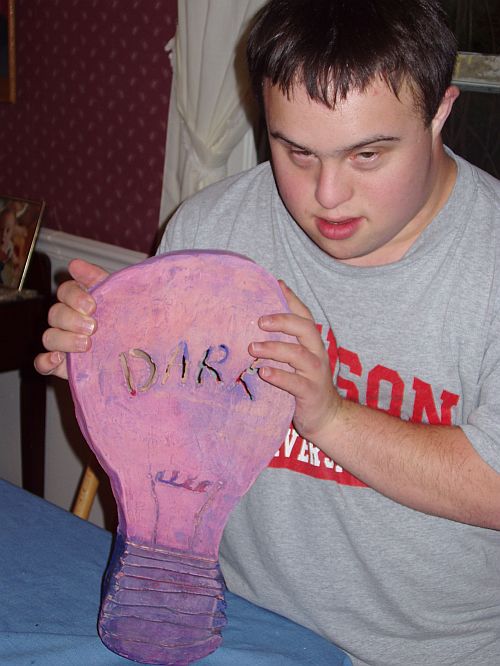 Humorous and fantastic.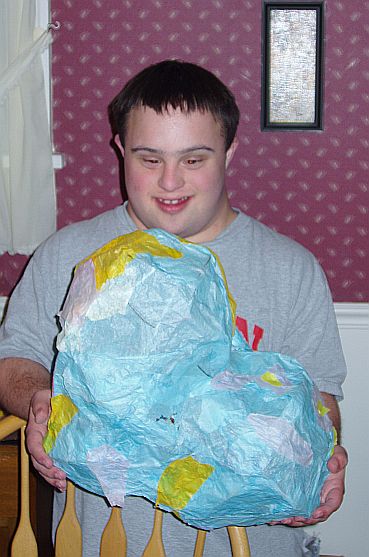 Jeremy works in many media: painting, ceramics, paper mache, and papercutting are some of them.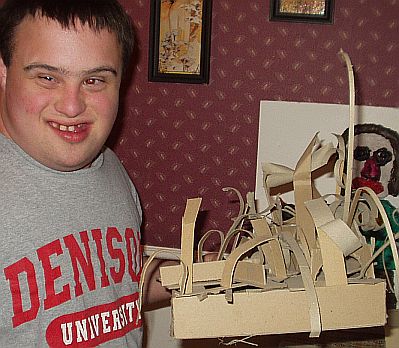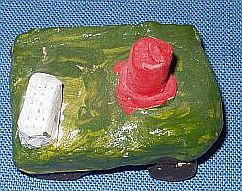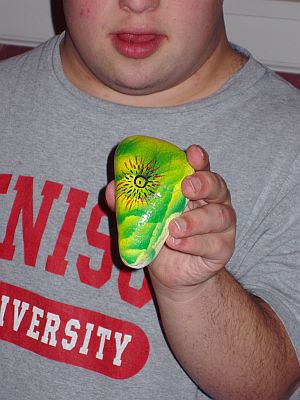 Art by Jeremy Foster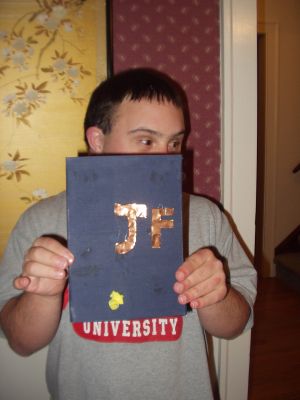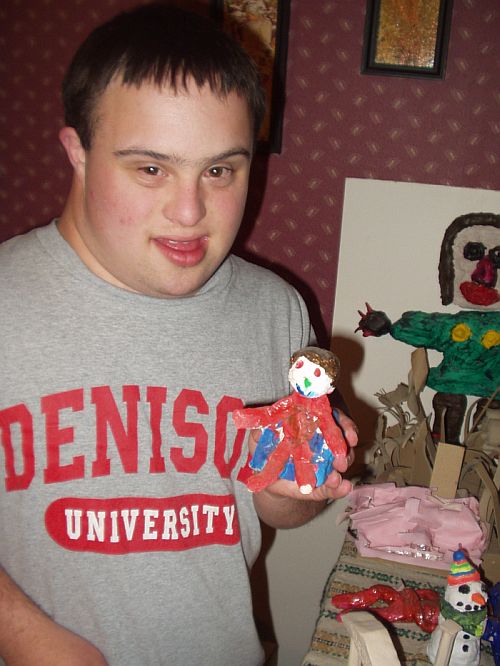 A world full of playful and colorful imagination!
Go to Kathy&Rick Home Page