Goodbye to Isfahan Part VI (August 2003)
After a long morning of mosque marveling, we were more than ready for lunch, and our hosts made sure that this was a memorable one. Find Rick in this picture. He is not dressed as a bear.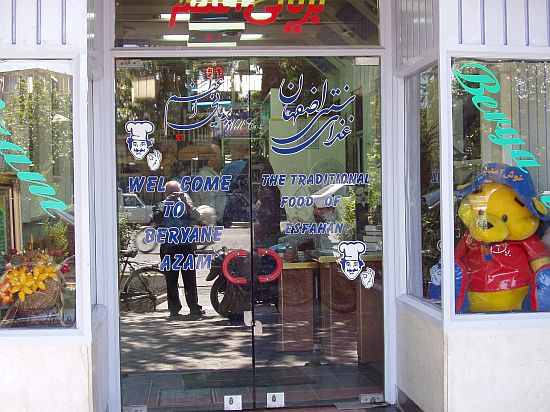 The flatbread was baked on the premises.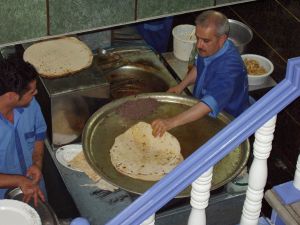 It was a special Isfahani dish, a light cinnamon and spicy ground mutton with walnuts, wrapped in a large round flatbread, with various accompaniments. We had not had anything like it during our stay in Tehran.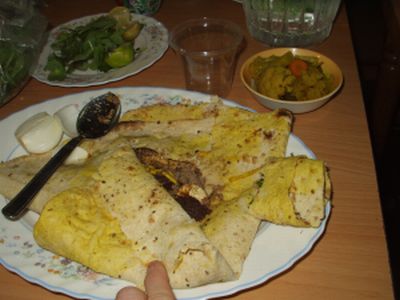 After a delicious meal, we returned to our hotel to rest, to pack, and check out before our final afternoon in Isfahan, Our hotel, the Kowsar, which, were told, means refreshing waters, was very comfortable, beautifully decorated and spacious, with all modern conveniences.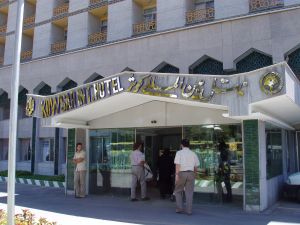 It was then that Majid Rahnema, the fine ney player came to visit, to give Rick a flute, and a lesson in our hotel room, pictured here.
Reza, our host from IPM, and our friend Shahriar Shariari, from Pomona College, USA translated his detailed Farsi explanations.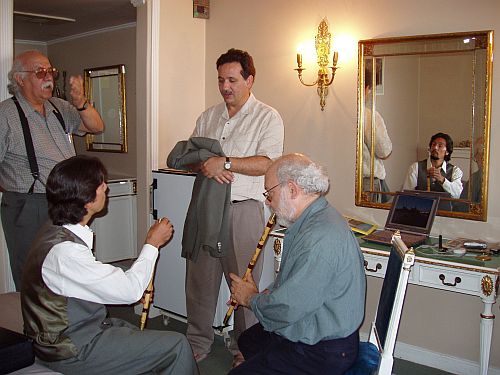 Majid worked hard to make his points.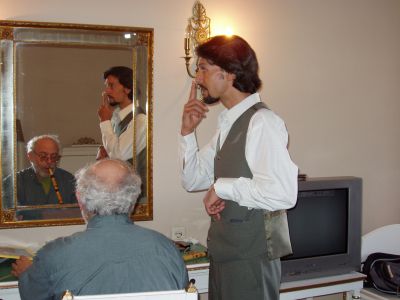 Rick just did what he was told.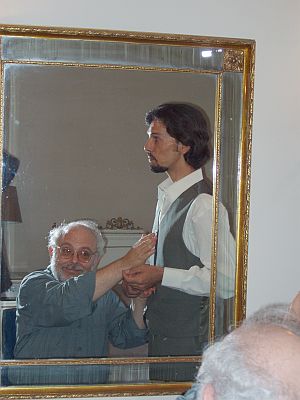 Another approach to breathing was had at our next destination. Notice our happy tour guide on the far left, and our security guard next to him.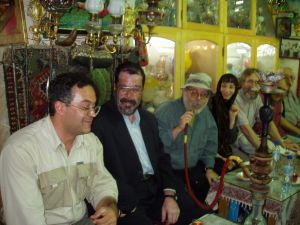 It was a traditional cafe-tea house, serving tea, snacks and waterpipes. Kathy tried too.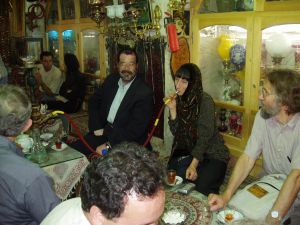 It was an exotic environment. The back room, pictured below,is reserved for men.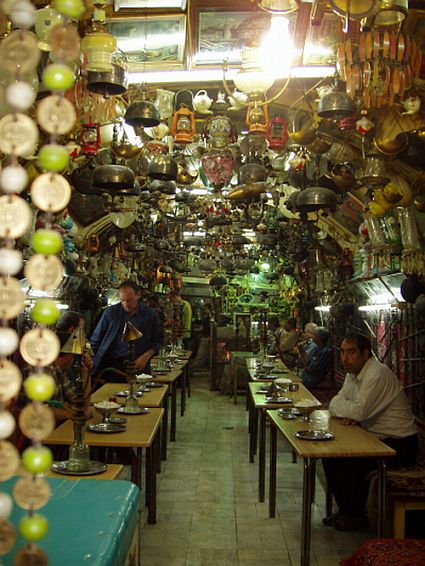 The front section, where we were, had couples like this (seated across from us)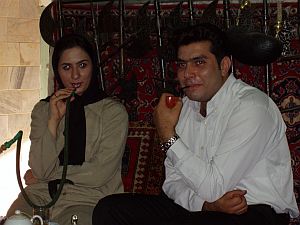 and odd assortments like the one below. Seated to the right of Kathy in the photo are friends Richard Brualdi from the University of Wisconsin USA, Peter Cameron, from Queen Mary College, University of London, Gholamreza Khosrovshahi, of IPM and the University of Tehran, and Samad Hedayat, from the University of Illinois at Chicago, USA.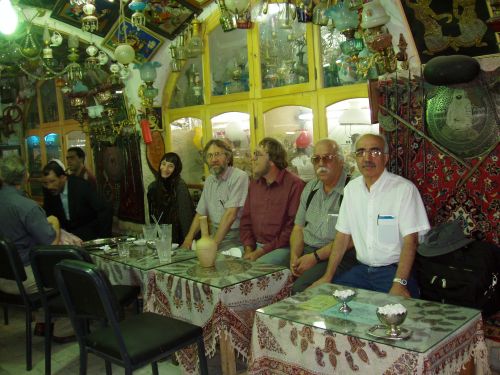 Now, the only difficult thing about this trip was that we had not yet gotten to the bazaar, and time was running out... It is a huge market, comprising a maze of artist's workshops and galleries, most streets organized by crafts. We did buy a rug and some miniatures, but we could have spent hours wandering these interesting shops. Hope to come back someday...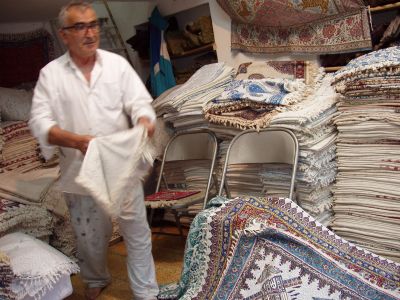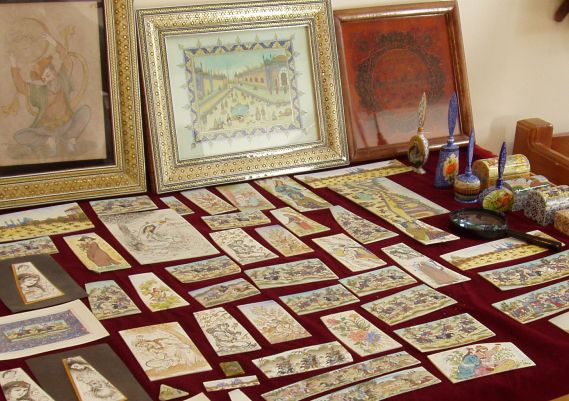 It was hard to say goodby to Isfahan, its fertility and creativity, all watered by this great river.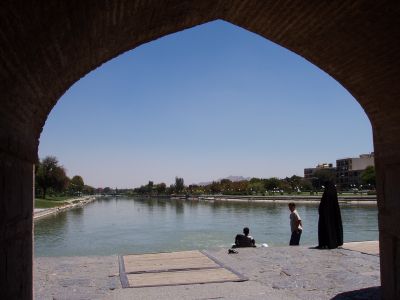 And in the airport, Isfahan said goodbye to us too.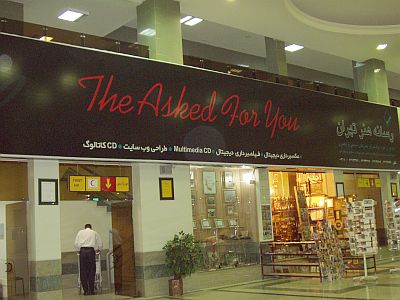 GO TO IRAN TRIP index page