MISSING FRIENDS
Email Kathy and Rick

We are encouraged (August, 2005)
because one of our "lost friends" found his entry on this page, and contacted us!
This really means a lot to us. Thanks, Paul!

We still wish we could get in touch with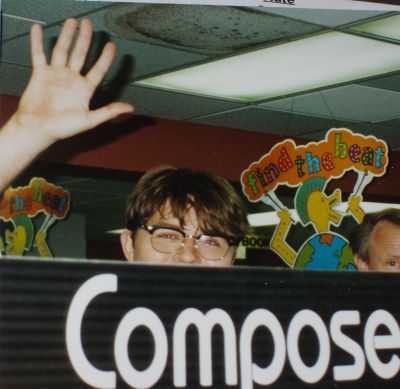 SCOTT WILKERSON
Last seen in Hollywood, Ca. Tower Records. Fine literary and musical mind. We think he might be writing free lance book reviews for Creative Loafing" in Atlanta that we have been enjoying recently. If you read this Scott, we would love to hear from you!
AGNES CAFONE
Artistic, talented, musical friend. Kathy spoke French with her in Staten Island, New York, at Notre Dame College of Staten Island, in 1965!
LAURA PASCUCCI
Poet, writer, creative friend. Also a friend of Kathy's at Notre Dame College. Family came from Waterbury, Connecticut. We both had our first child the same year (1965) and lost touch.
TONY LOLOV
Good friend, gambist and violin builder. Last seen at the Berkely Early Music Festival in 1996 (?) We have heard he moved to his former homeland, Bulgaria. Kathy found a beautiful piece of amber he left with her, that belonged to his father. Please write, so we can send it. Would love to hear from you.
Email Kathy and Rick
Go to Home Page