The second is detail from a silver Boehm flute by Eugene Albert of Brussels, circa 1860, one of Ricks favorites, the sweetest sounding cylindrical bore Boehm flute Rick knows. It has been lent to the Fiske Museum by Joe Moir.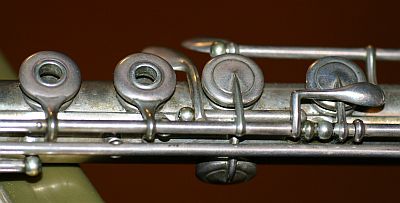 Here's the whole pretty Clementi flute, circa 1820.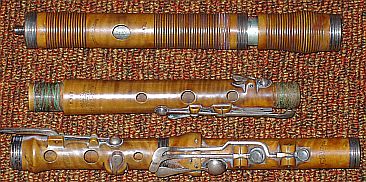 Now all we need is a concert!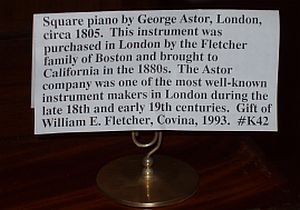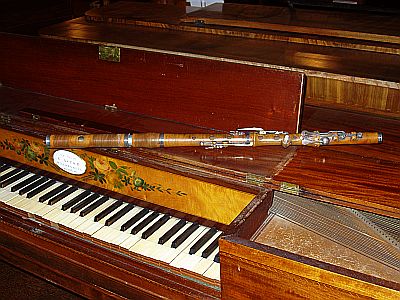 Admission to the Museum is free. Tours must be made by appointment. Call (909) 621-8307 or contact the curator Albert R. Rice at arrice@rocketmail.com . Or call or email Kathy and Rick — we'll contact Al and accompany you on another tour anytime!