GailíníStevenís
Almost Annual Elvis Birthday Party!
Acoustic Swing Music and FUN!
Sunday, January 8, 2006

Steven awaiting the guests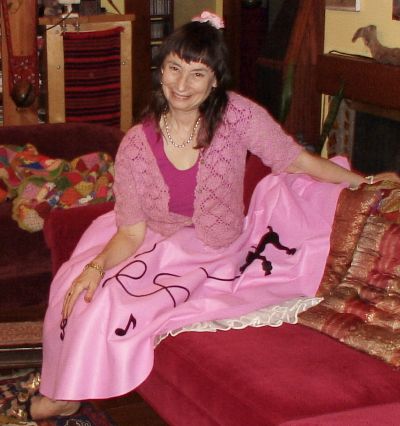 Kathy getting ready to party. Rick bought her a traditional 50's "poodle skirt" for the occasion.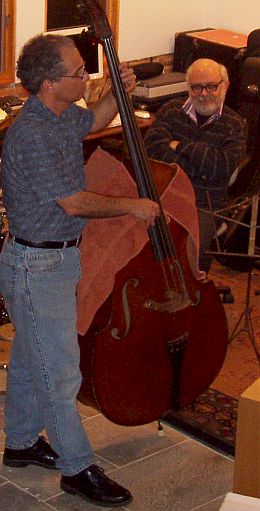 Next door neighbor Joe, and his bass. Rick came dressed in his "Elvis glasses".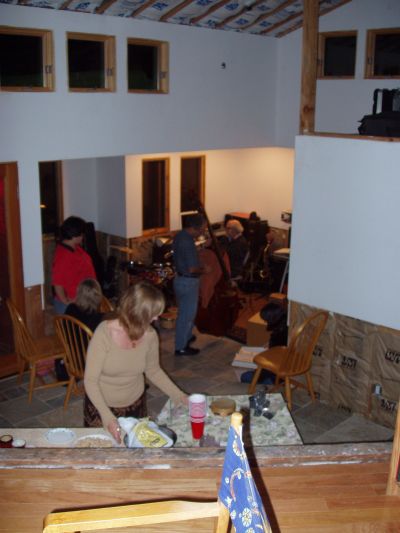 Gail is setting out a great buffet, which included Steven and Gail's specially homemade delicious rice-noodle lasagne, and spinach salad, Kathy's curried zucchini-green pea soup, and many other tasty snacks. Steven is in the midst of a gigantic house reconstruction...their home used to be the tiny upper section from which the photo was taken. There was a garage in back. The area between the house and the garage has been incorporated into the house, and included into the (former) garage area...where you can see the beautiful flagstone floor, and a storage loft set above...the ceiling is in progress... all this is work that Steven is doing gradually.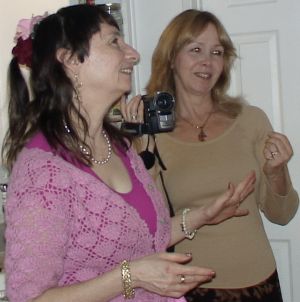 Kathy and Gail looking in amazement.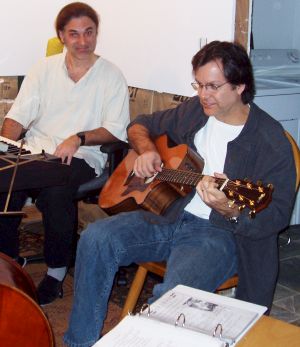 Many varieties of song...everyone participated.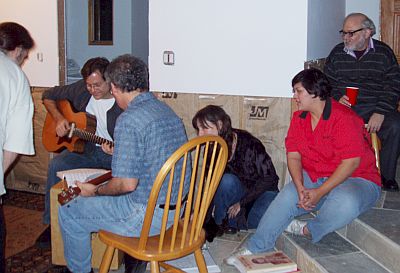 Michelley (in red) sang the blues with a strong, colorful voice to the delight of all.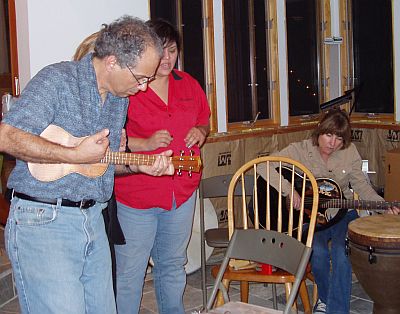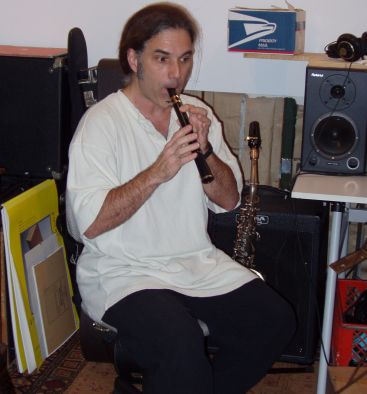 Steven playing his "red-hot fountain pen" a kind of mini-sax that had some popularity in the 30's.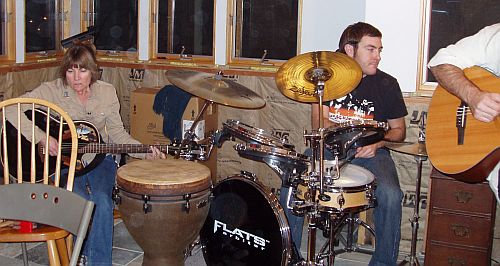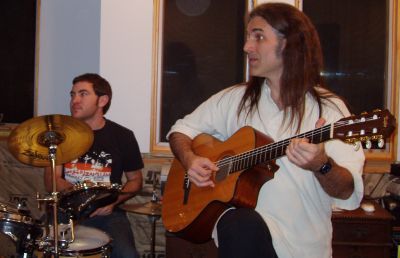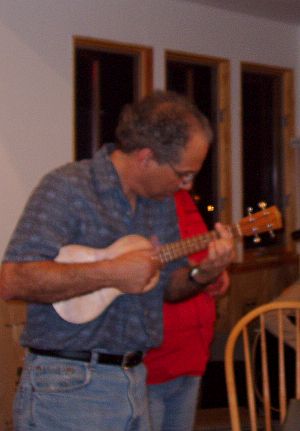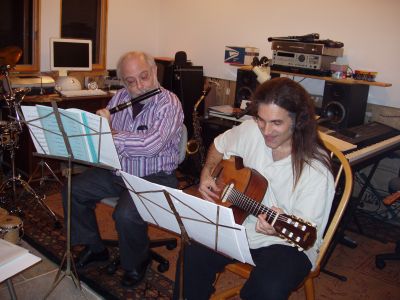 Steven had just gotten his classical guitar in the mail...he was thrilled to have it for his new classical duets with Rick.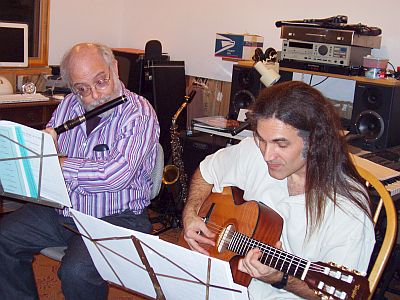 They played Stephen Foster Songs, traditional Klezmer pieces, and later Kathy joined them for Armenian songs, and Michelley joined to make a quartet in the Celtic songs. Somebody did play an Elvis song early in the evening.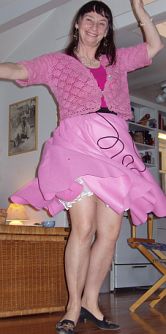 Go to Kathy&Rick Home Page
Go to Kathy's "From the Outside In" Page