WE WILL MISS YOU, AUNT ELIZABETH

Elizabeth Wilson Gold
February 19, 1913 — May 6, 2005

The sad news today that Aunt Elizabeth is no longer with us brings to mind her love of life and strong spirited participation in friendly fun and creative activity all of her years.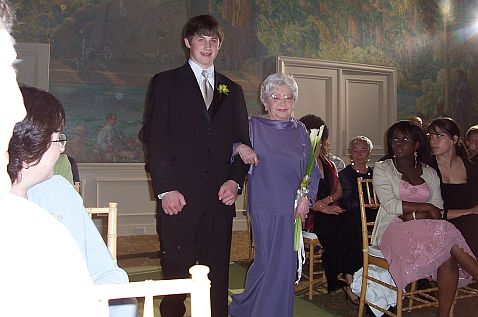 Just last weekend she enjoyed the wedding of her grandson, Bradley Graham to Teresa Harris in San Francisco and was vital and beautiful, as always. Here she is coming down the aisle with best man Aaron Graham, her 13 year old great-grandson.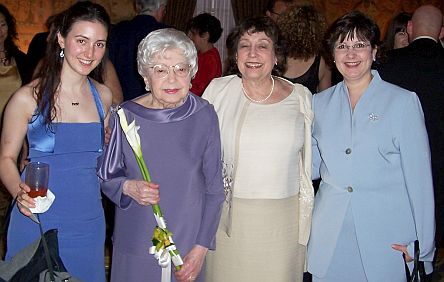 Here she is the same day, Saturday April 30, 2005, the former Elizabeth Wilson with her grand niece Elizabeth Wilson, Rick's brother Steve's daughter, the elder Elizabeth's daughter Judi Brand, and the younger Elizabeth's mother Georgie.
Aunt Elizabeth was loved dearly by her whole large family. Her 90th birthday two years ago was celebrated by a beautiful celebration with family and friends gathering in San Francisco.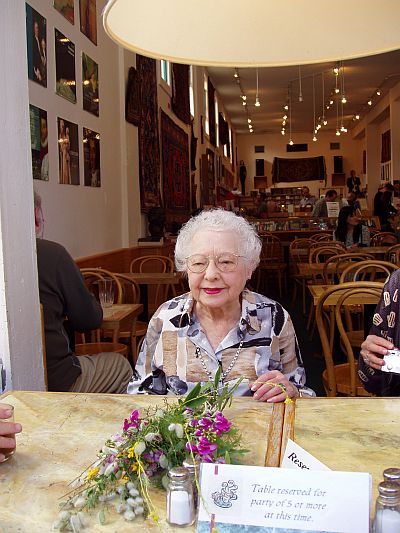 Aunt Elizabeth, 2003, at a celebration after the Krazykat concert with us in Berekeley, CA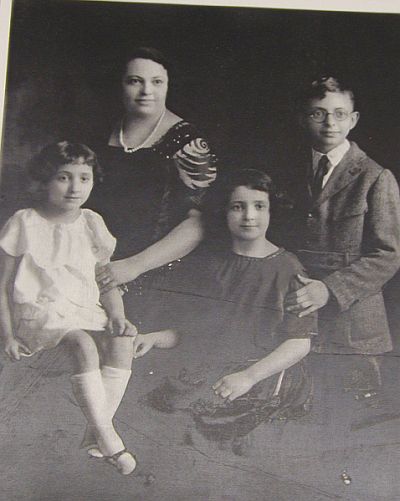 Aunt Elizabeth was Rick's father's younger sister, by three years. She outlived him by over 30 years. In the above photo, you can see Rick's Dad, Mark, with his hand on his sister Elizabeth's shoulder.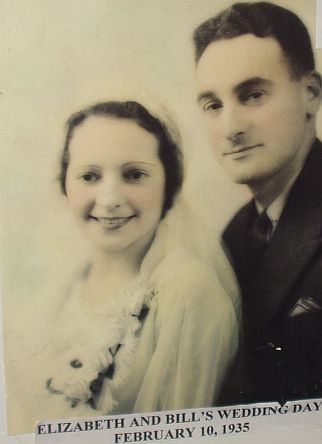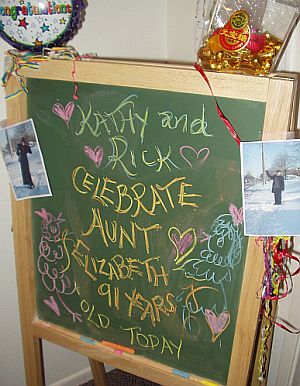 Last year's "birthday board" outside our front door, honoring Aunt Elizabeth.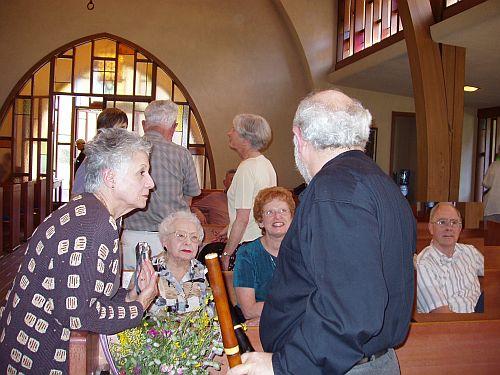 Aunt Elizabeth was always proud of her family's accomplishments, and interested in all good things. She looked forward to enjoying Rick play in the KrazyKat concert in Berkeley last June. Her daughter, Barbara made sure she got there.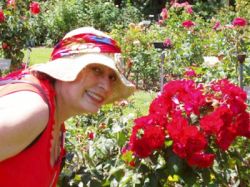 Here is Aunt Elizabeth's other daughter, Judi, on a visit to us in Pasadena.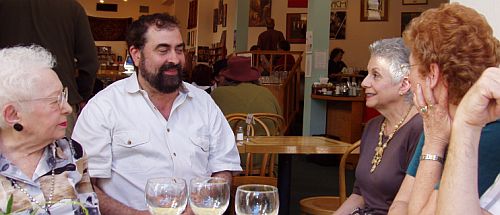 Aunt Elizabth enjoyed a celebration at the "Musical Offering" cafe after Rick's concert in Berkeley.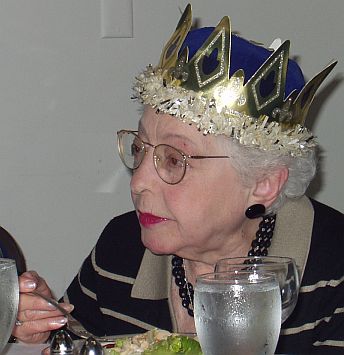 Aunt Elizabeth celebrating her 90th birthday.
Go back to Kathy&Rick Home Page