DIANA WILSON COMES TO COLLEGE
in Southern California
SHE JOINS FRIEND RACHEL FOSTER
AT THE UNIVERSITY OF REDLANDS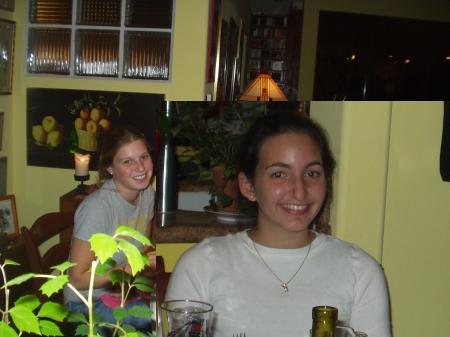 These lucky girls have their Moms come to set them up

WE WELCOME MOTHERS AND DAUGHTERS
TO OUR HOME IN PASADENA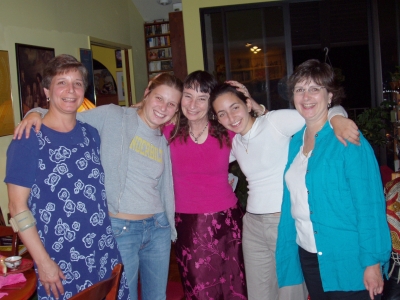 Tuesday, August 30, 2004
was a very special day. We are thrilled that Diana has chosen to come here for college, and that we will be her West Coast family! We were grateful that there was time for everyone to visit us in the midst of the swirl of setting up the girls in their rooms for the start of the school year. It was the first time Georgie had visited in Pasadena since the 1980's and she had fun taking the tour of our redesigned condo.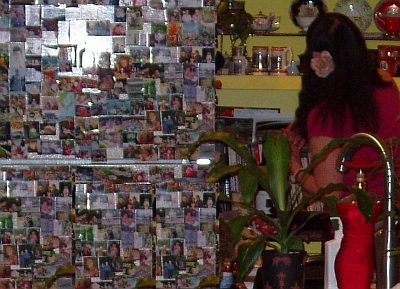 Kathy prepared a celebration feast. You can see that Rick has been hard at work preparing too. Making hundreds of refrigerator magnets commemorating our many wonderful adventures, family, and friends.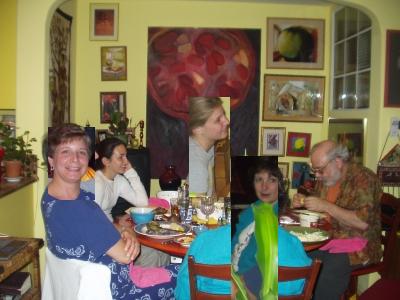 It was a wonderful visit and meal together, full of good spirits.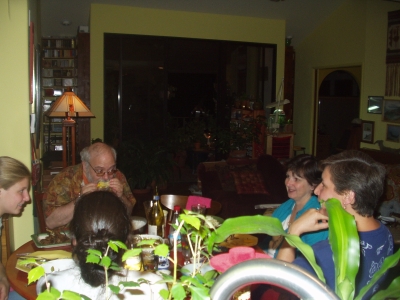 How could I be making people laugh, again? I'm just happily eating my corn, Rick says.
He loves corn, and will settle for this kind if he is not able to pop it.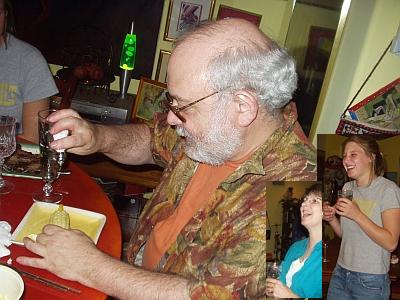 'Oh" Rick is thinking, "it's not that funny."
It must be his intensity about corn that is so amusing...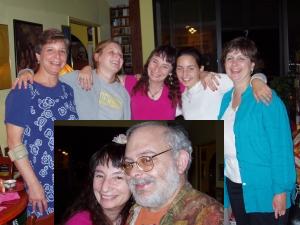 Actually he kept us laughing even after dinner,
by counting out of order dramatically while getting people to pose. (And that from a mathematician...)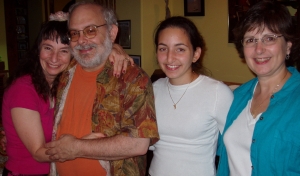 For the first time together in Pasadena...Kathy and Rick, Diana and Georgie.
A very special family reunion.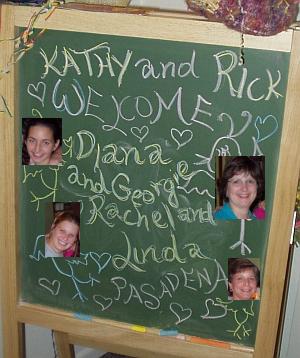 We look forward to many happy times together like this one.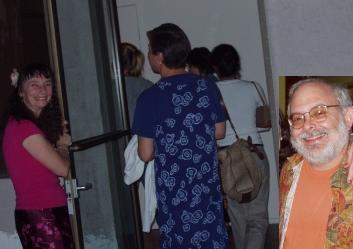 That's why it was not too hard to say goodbye!
Go back to Kathy&Rick Home Page