RARE INSTRUMENT DEMONSTRATION
CURTIS BERAK and BRUCE TETER
at HANCOCK MUSEUM , USC
and afterwards, a visit with David and Nina Shorey,
and Joe Moir and Dominique
in Joe's instrument repair shop in Santa Monica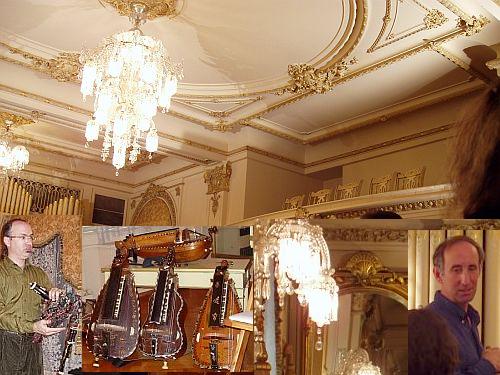 What could be a more perfect setting for this concert than this gorgeous Rococo music salon museum originally in Alan Hancock's mansion, now inside of the Hancock Building, on USC campus! Our friend Curtis Berak is on the right in the above photo and Bruce Teter is on the left. It was a rare treat.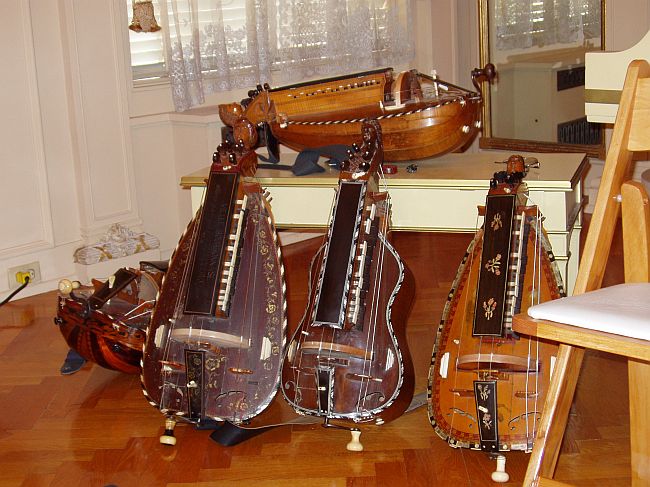 For almost 20 year, Curtis has been collecting restoring, and performing on antique hurdy gurdies (vielle a roue). His collection is the largest and most historically important in the United States. The instruments he used ranged from originals built from 1747 to 1890.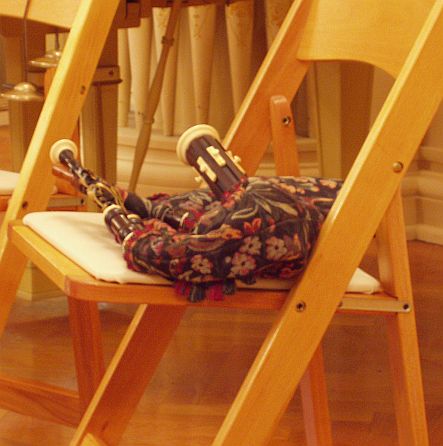 Bruce Teter performed on French bagpipes, including the rare Baroque Musette, the most important instrument in the French Baroque court, as well as other wind instruments and percussion. The musical program included Medieval, Renaissance, Baroque and folk music of France, and music specifically written for hurdy gurdy and bagpipe duo.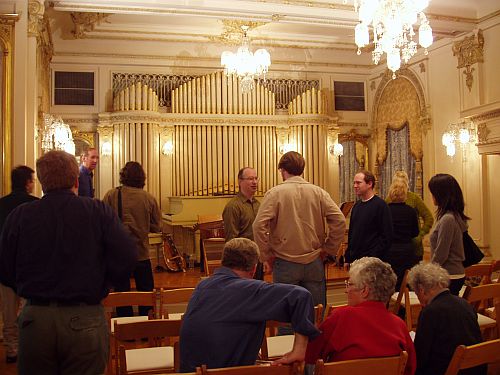 The concert was held in conjuntion with the 'Sacred Rattles and Sympathetic Strings' an exhibition still ongoing until May in the nearby Treasure Room of the Doheny Library.
ON TO SANTA MONICA
Rick needed Joe to fix a key on a flute he will use in his concert in Berkely in June
Go to: the concert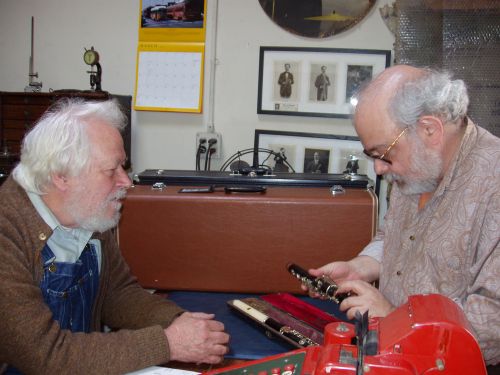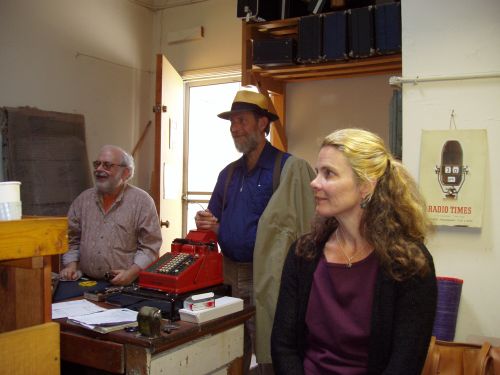 We were thrilled that Nina (on the right in the 'Vermeer' above) and David Shorey (our Amsterdam friends, now transplanted to Marina del Rey) responded to our email and came to the concert! It was wonderful to be together, to share this, and to gather afterwards with Joe in his instrument repair shop in Santa Monica.
We also got to see his wife Dominique in action in our own French schoolroom that adjoins his workshop. Dominique was too busy with this lesson to join us for a Mexican lunch (at "Lares" 2909 Pico Blvd) and we missed her.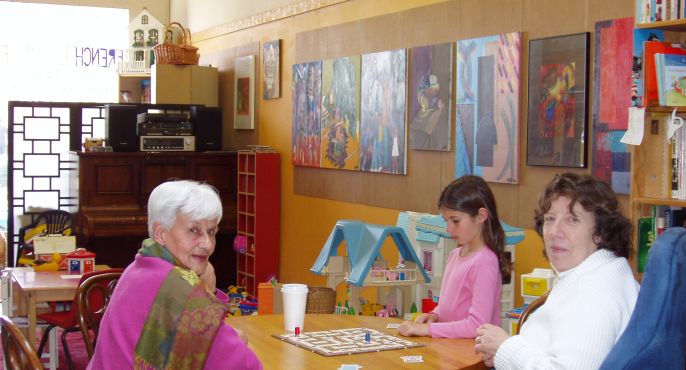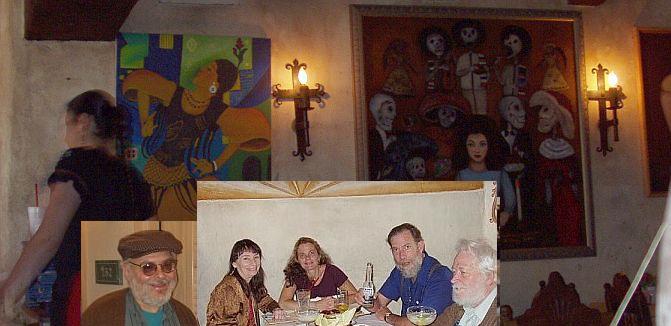 A gathering of dear friends after great music in a great environment, and with spicy mole and great margaritas too! What could be better?
Go to Kathy&Rick Home Page