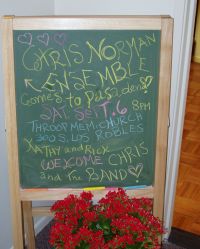 The band and our friend Helen Vanmater, their West Coast manager, arrived at midnight. We didn't play music (because it was so late), but had many toasts and great conversation in spite of everyone's drooping eyelids...look how tired everyone looks! Tim, Dylan and Colleen had to drive home, and we stayed up talking and snacking till 2:00 am and then woke before 4:00 to make coffee and see them out the door for their trip to the airport. They were taking five different flights to go to their various homes for five days before their flight to Scotland for a seven concert tour. There they would meet up with Rod Cameron, mutual dear friend and flute maker, who will sing and play guitar, doing cameo appearences in their concerts. Wish we could go! To console ourselves, we played his disc 'Songs I Love" all through the night, and we each found ourselves humming or singing along softly.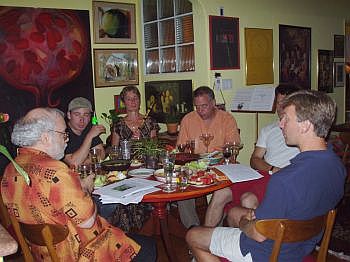 We had just enough sleep to be able to get home to Santa Barbara Sunday morning. After a relaxed breakfast, and lots of coffee, Kathy sold her work at the Sunday art show, and then was treated by Colleen to the best spa rejuvenation procedures imaginable. This was just the beginning. She kept smiling more and more. (Her spa is in De Cut International Salon in Five Points Center in Santa Barbara.)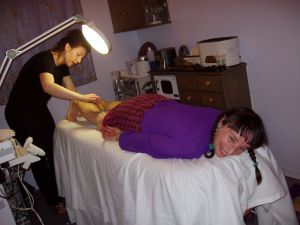 Colleen has the most elegant and beautiful spa ceilings you will ever see.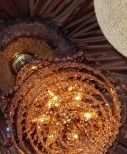 Afterwards we had a family dinner at the nearby Chinese restaurant with the most important person on Kathy's 'birth day': her Mom!! Kathy always celebrates her Mom in a special way on that day, because it was her special day, her first child. Thank you Mama, for my birthday!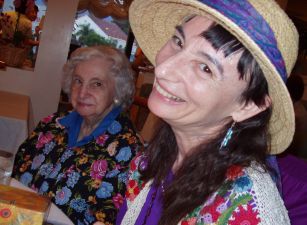 Kathy's pretty sister Maureen joined us to celebrate ...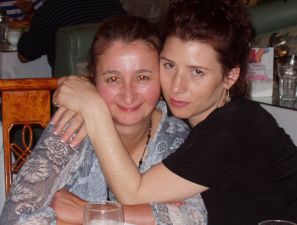 and neice Sara and nephew Julian too.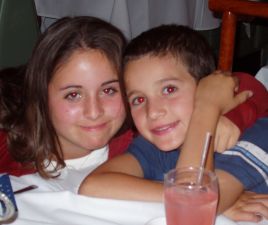 Here are some of Kathy's favorite gifts:
this box, made by Maureen, found shells by Sara and Julian,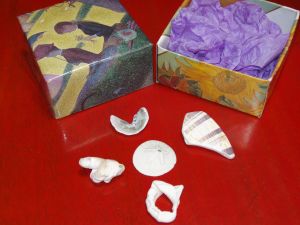 this orchid plant from Colleen,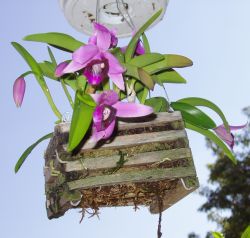 little drawers from Rick, ...he knew she wanted them,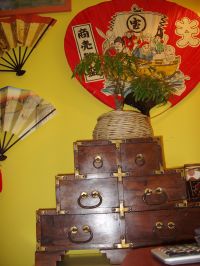 this gift certificate from Rick,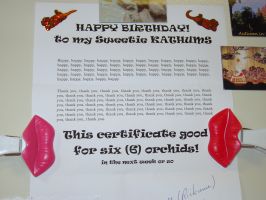 this bouquet, a combination of Tim's roses and Sara and Julian's 'peppermint flowers',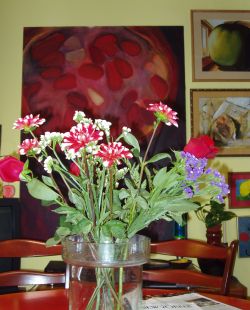 postcards from Sara and Julian, reminding her of where she was born,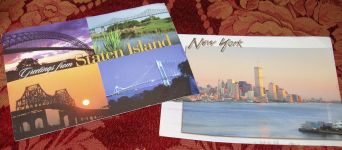 an ice cream surprise from Colleen,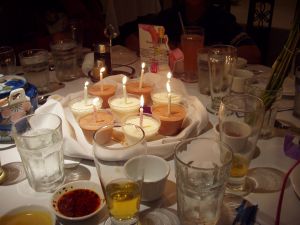 her best birthday present!