ARNIE AND ROZ BORKER VISIT US IN PASADENA
DIANA WILSON MAKES A SURPRISE APPEARANCE

Arnie and Roz had driven from their home in Arizona for a wedding in Southern California. They had to drive home today. They were so gracious to stop to see us before the drive, and we so enjoyed making a lunch as nice as we could to celebrate this happy reunion! Diana was able to be the surprise guest, which made it even more of a pleasure for everyone.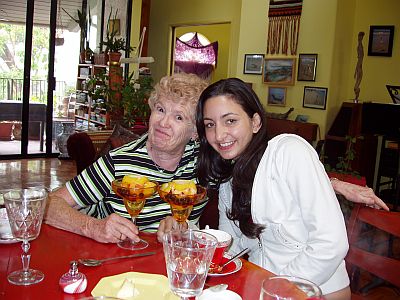 Sweets for the sweet.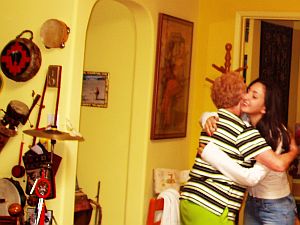 A welcoming kiss.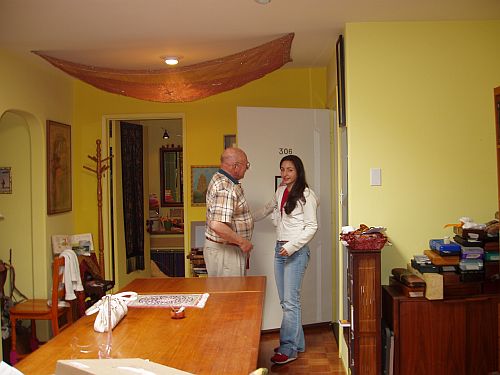 Yes, it's me, says Diana, I am really here!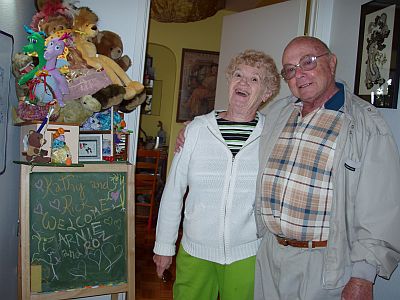 Happy being welcomed by all the animals on Catalina Avenue.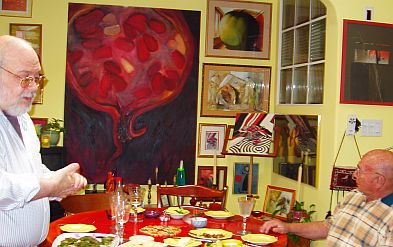 Rick gave the tour. Arnie and Roz had never seen our renovated condo.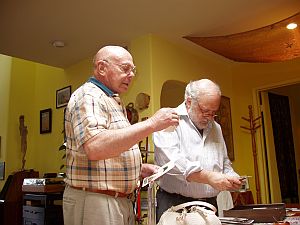 Looking through photos of Rick's mom, Belle. She lived with her older sister Rosalie, who was Arnie's mom. Arnie says that Belle held his hand and took him to kindergarten.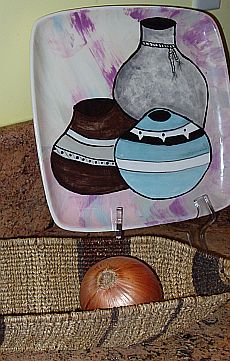 Roz is a ceramic artist, and she brought us this handmade plate as a gift!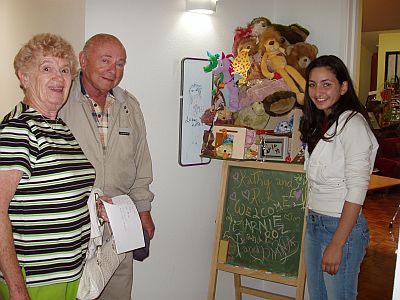 An even bigger welcome.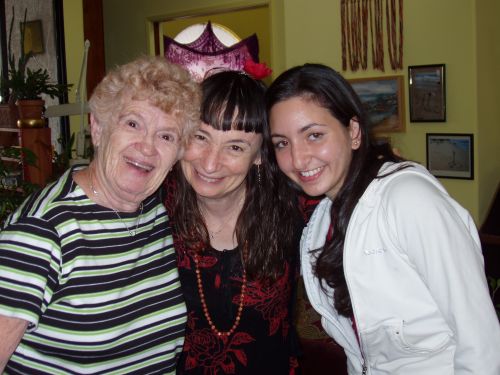 The three "girls".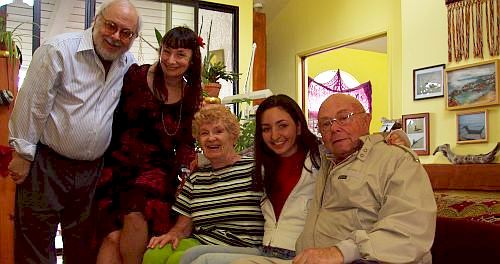 The whole shebang.
A shebang, or chebang, is a hut or dwelling. A little research reveals..."it is of unknown origin and dates to the early 1860s. Mark Twain," (Rick's father was named after Mark Twain) "in an 1869 letter to his publisher, is the first to use the phrase the whole chebang in its modern sense of the entirety. The transition from building (and everything in it) to the whole thing is a pretty natural one." So I would say that we are wholly a happy shebang as well as in one.