Here's a picture Kathy drew in her journal of our Atlantic crossing. This was her first visit to Europe.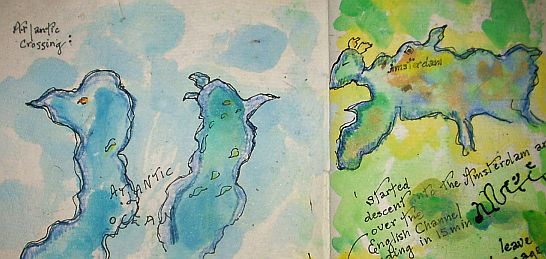 We stayed at the Hotel Ibis, right near the train station and this was the view from our room.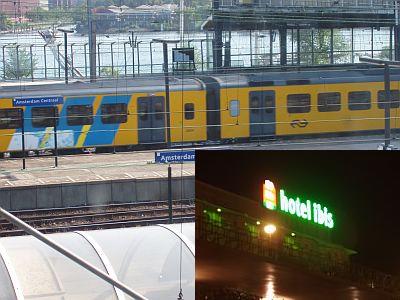 Here, on the right, are David and Nina in Amsterdam. We are visiting their friend's musical instrument shop.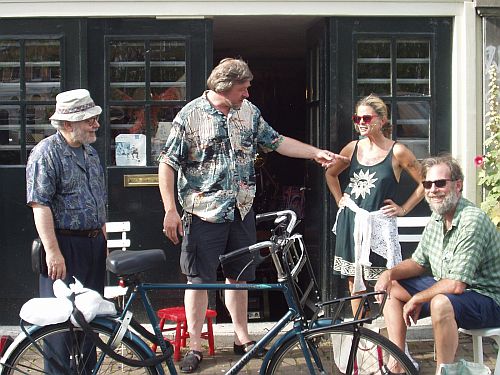 Here they are a few months later, enjoying a meal Harry cooked in Pasadena!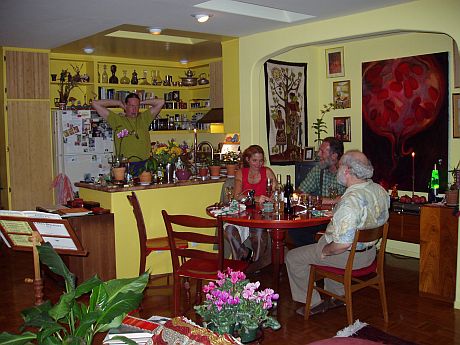 Here is a drawing of Nina and David in Amsterdam and friends who came to dinner at their home. They made the salad described below, as well as a pasta dish and a great chicken-vegetable stir–fry. On the left is their son Clyde, and on the far right is Monica, a friend who works at the 'Marihuana Museum' downtown.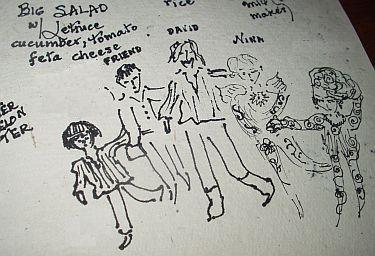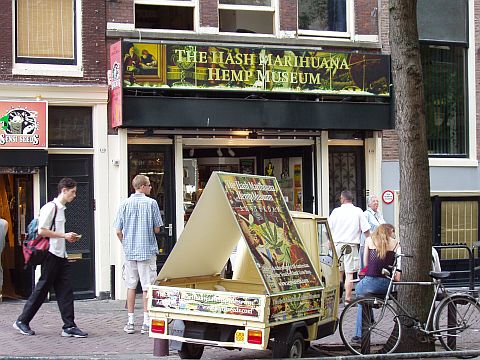 On August 6, 2003, David and Nina took us for a walk through the 'red-light' district in Amsterdam. As we were strolling amidst tourists and locals in the midday sun, we heard a voice say "Is that Kathy?!!" We looked up, and before our eyes, was our dear friend Sammi, one of the nurses who attended Fred. A group of friends and family were showing her the same street, We had no idea we were all traveling out of the US at this time, nonetheless to the same place, the same spot, at the same time! We were all astonished.
Sammi was even wearing a pair of Kathy's handmade earrings!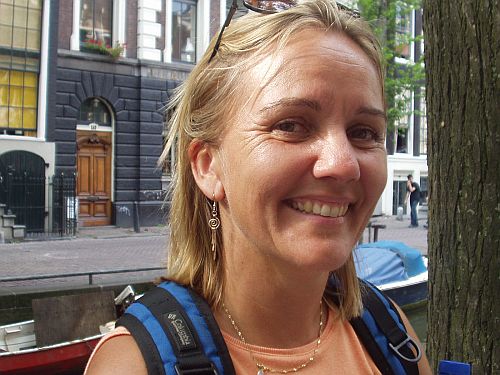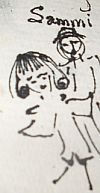 Before we left, we caught David looking from his balcony out into the future, through this beautiful Amsterdam sky.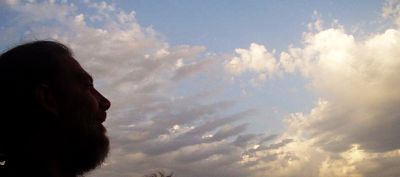 Rick found it inspiring too...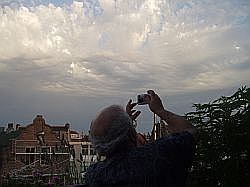 It rained for a half hour a while later, and then cleared for our walk home to our hotel through the darkened streets along the canals.




Here is the view below. ( Notice the houseboats! )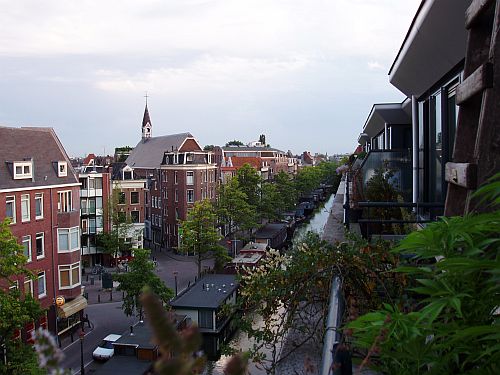 Remember, it you are interested in buying a houseboat and 'ligplaats' (space on the canal) in Amsterdam, go to


the 'woonboot' website.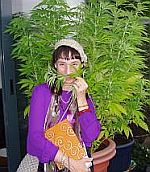 COMING SOON:
Music in Amsterdam—a Visit with Jaap Frank; Our Visits to the Van Gogh and Rijks Museums;
and reports on the food and our canal cruise...

****
STILL TO COME:
Two Nights and a Day in Paris: a Visit with Philippe Allain-Dupré and his wife, Laurence