JEWELRY IMPROVISATIONS
In the background can be seen a Natural Creature Work in it's natural context, as positioned and photographed by Kathy. Attached, in collage like positioning, is an original jewelry creation.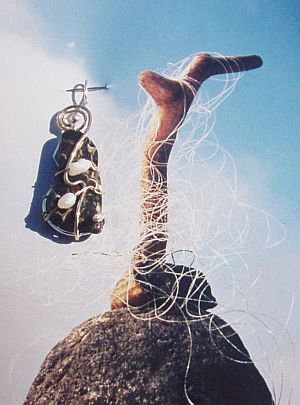 Here one-of-a kind pendant setting of an irregularly cut black onyx stone, with fresh water pearl and gold-fill and sterling silver ornamentation.
This piece is available for purchase. $125 includes photograph.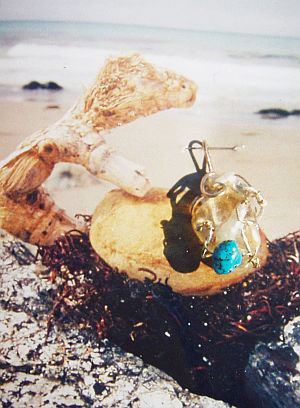 Unique citrine stone pinned into "Natural Creature Work" photo, with fresh water pearl, gold fill wire and turquoise. $125.
(This piece has been sold, but another unusual irregularly shaped citrine pendant is available at that price. Photo will be posted later.)
Go to NATURAL CREATURE WORKS
Go to other jewelry designs