A few fingerings for the Siccama and "old-fingering" flutes
This is from R. S. Rockstro's A Treasise on the Flute, 1889.
The Siccama flute and other "old system" flutes attempted to preserve the fingerings of the simple system flute, while changing the sizes and locations of the holes (and perhaps using a cylindrical bore) to obtain tonal evenness and power. The old fingerings were thought by some to allow more facility than the system of the Boehm flute. This is in fact true in some keys and in some contexts, but, of course, was in large part just a prejudice of those who had learned on the old flutes.
The hybrid designs were not able to preserve the simple system fingerings in the third octave, because these relied on the "irrational" placing of the holes on the old flute. The fingerings that work are closer to the Boehm fingerings. Rockstro's chart is useful, but may not coincide with the recommended fingerings of all models.
"3" denotes the D# key. Other numbers also designate the keys of the 8-key flute that are suggested by their locations, e.g. "6" is the G# key.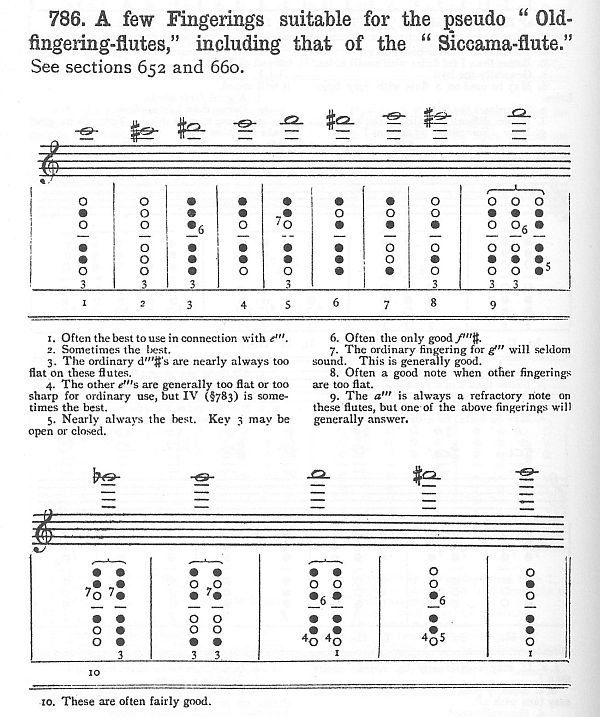 ---
Click here to return to the Fingering Charts index.
---