Raphael Dressler
Click to enlarge the cover page.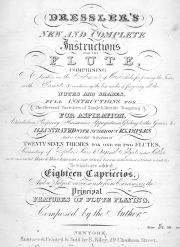 Raphael Dressler (1784–1835) was an Austrian flutist and composer who spent the years 1820–1834 in London, where his flute method was first published. The fingering chart is for the eight-key flute, but Dressler played an 11-key flute at the time, with a low B (common on contemporary Viennese flutes, but not on English flutes), two keys for Bb, and three keys for F natural.
Click here for more information on Dressler and his flute method.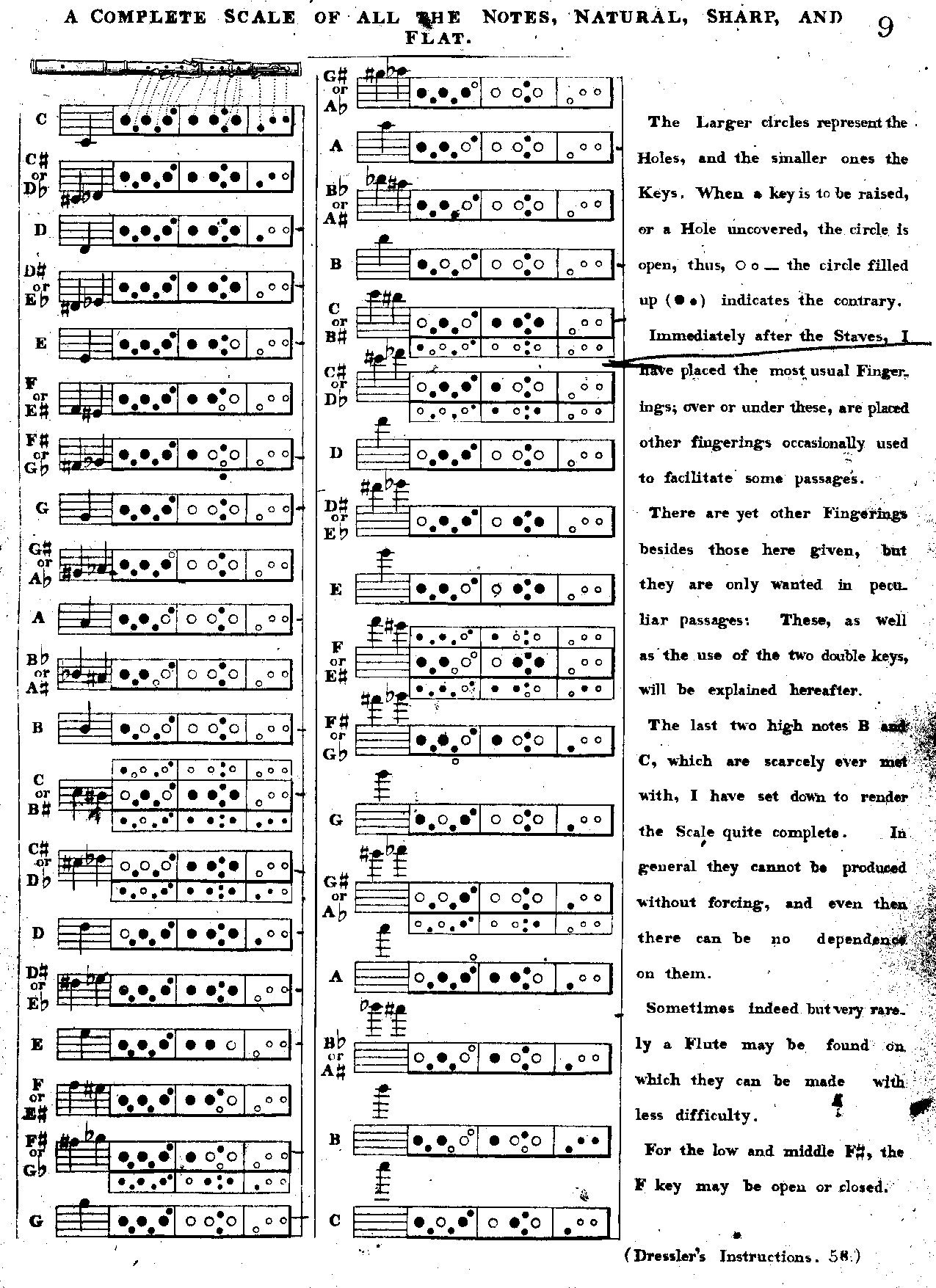 ---
Click here to return to the Fingering Charts index.
---