Carte's fingering for his 1867 System flute
(Carte & Boehm's Systems combined)
R. S. Rockstro's Treatise on the Flute contains an extensive fingering chart foir the Carte 1867 System flute. A copy is posted at flute-net. This chart is from Carte's Course of Instructions and is a bit simpler.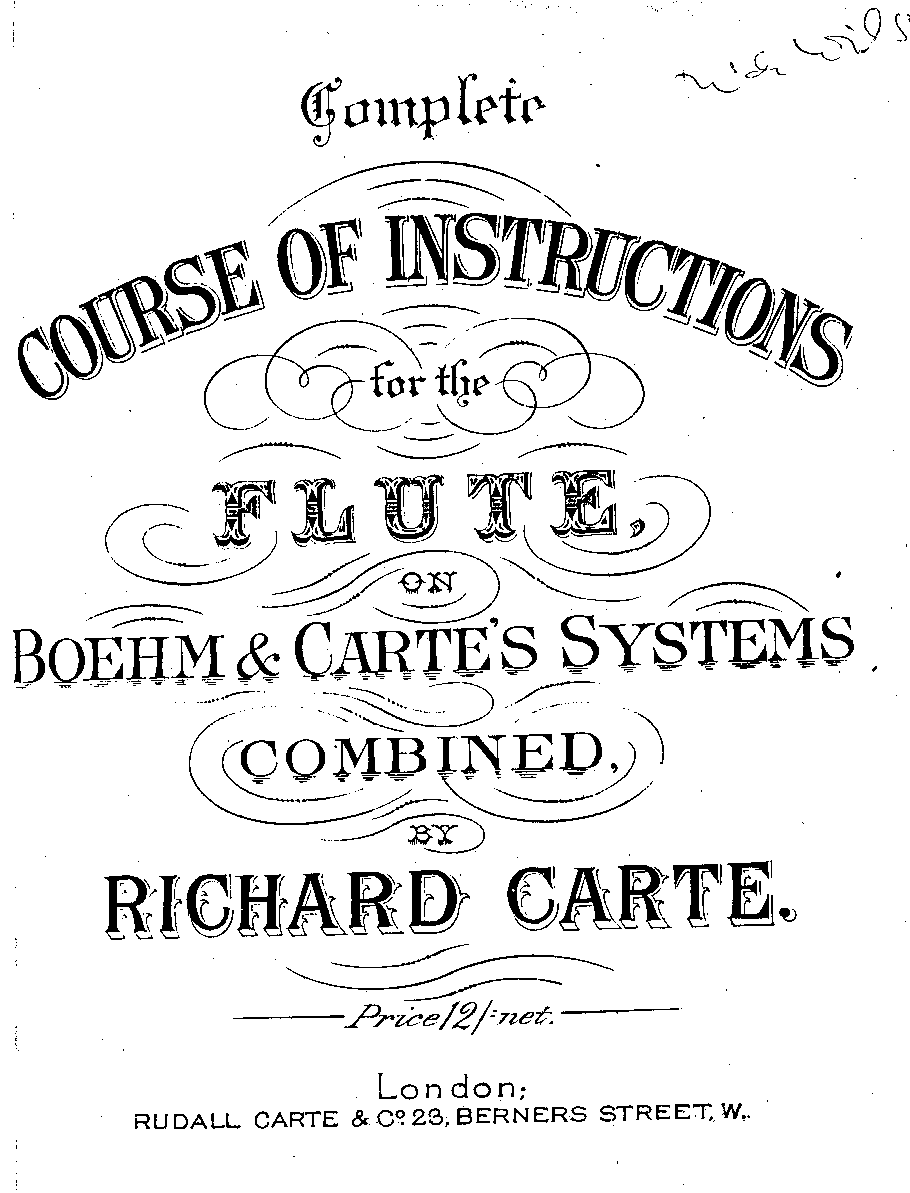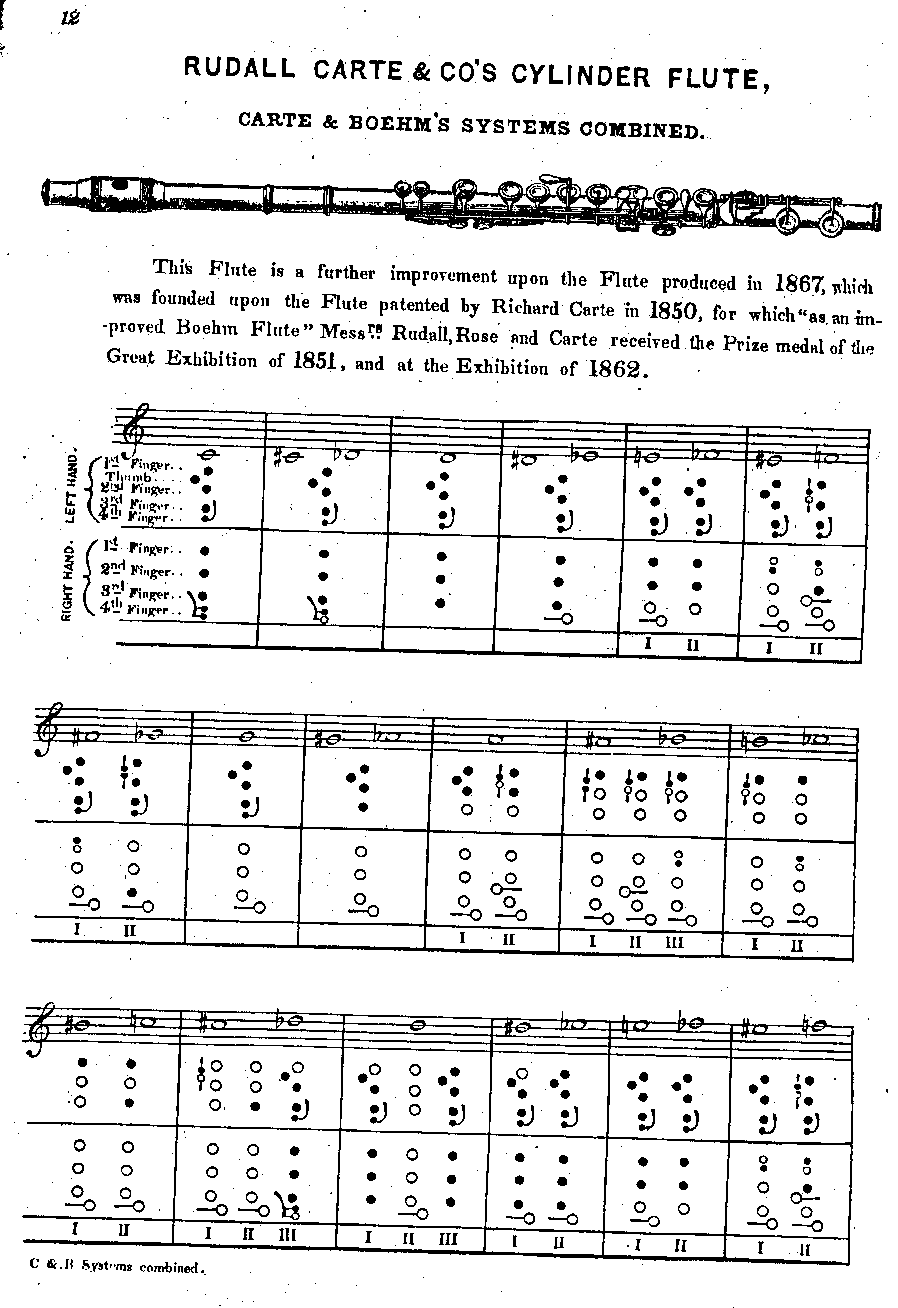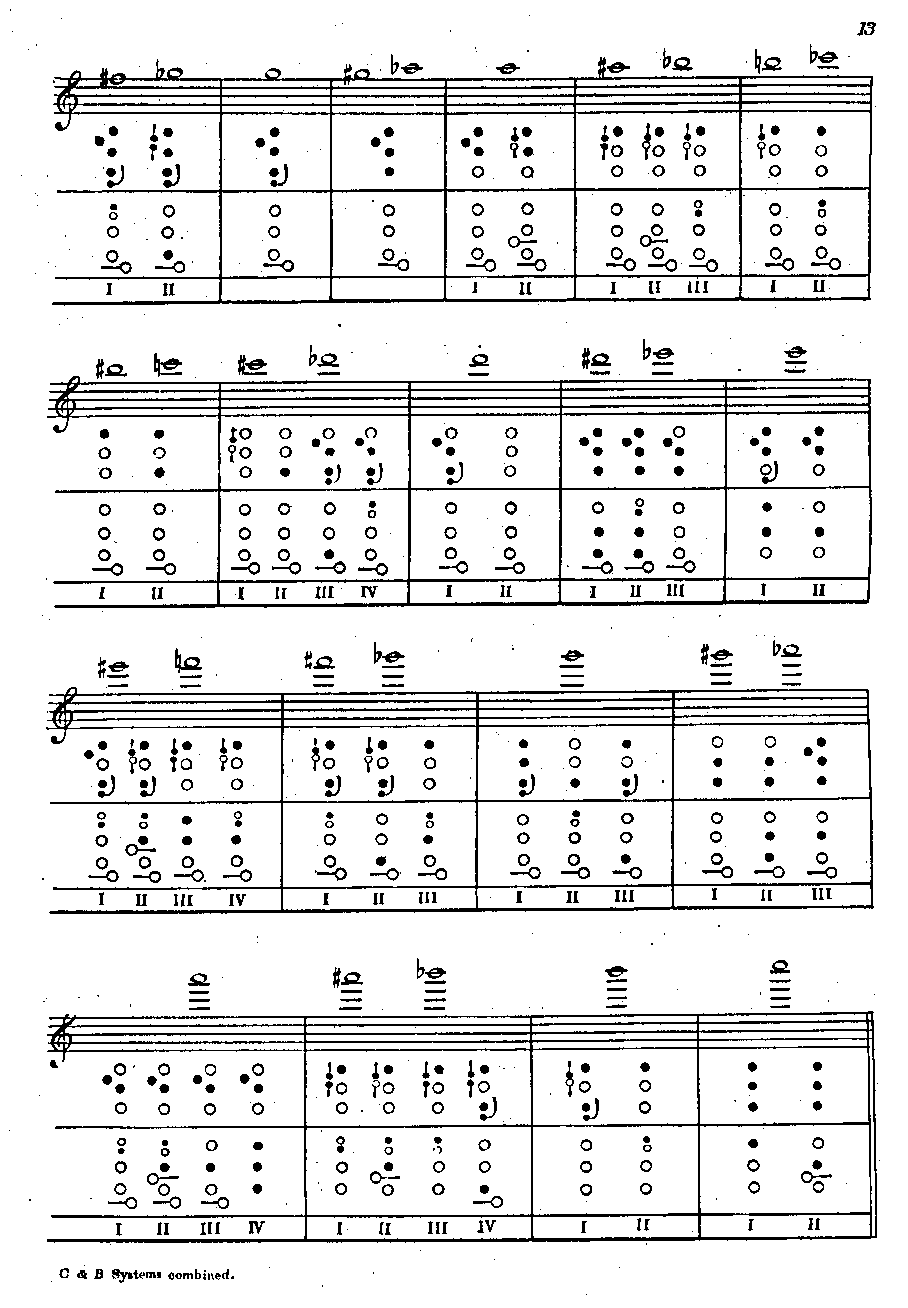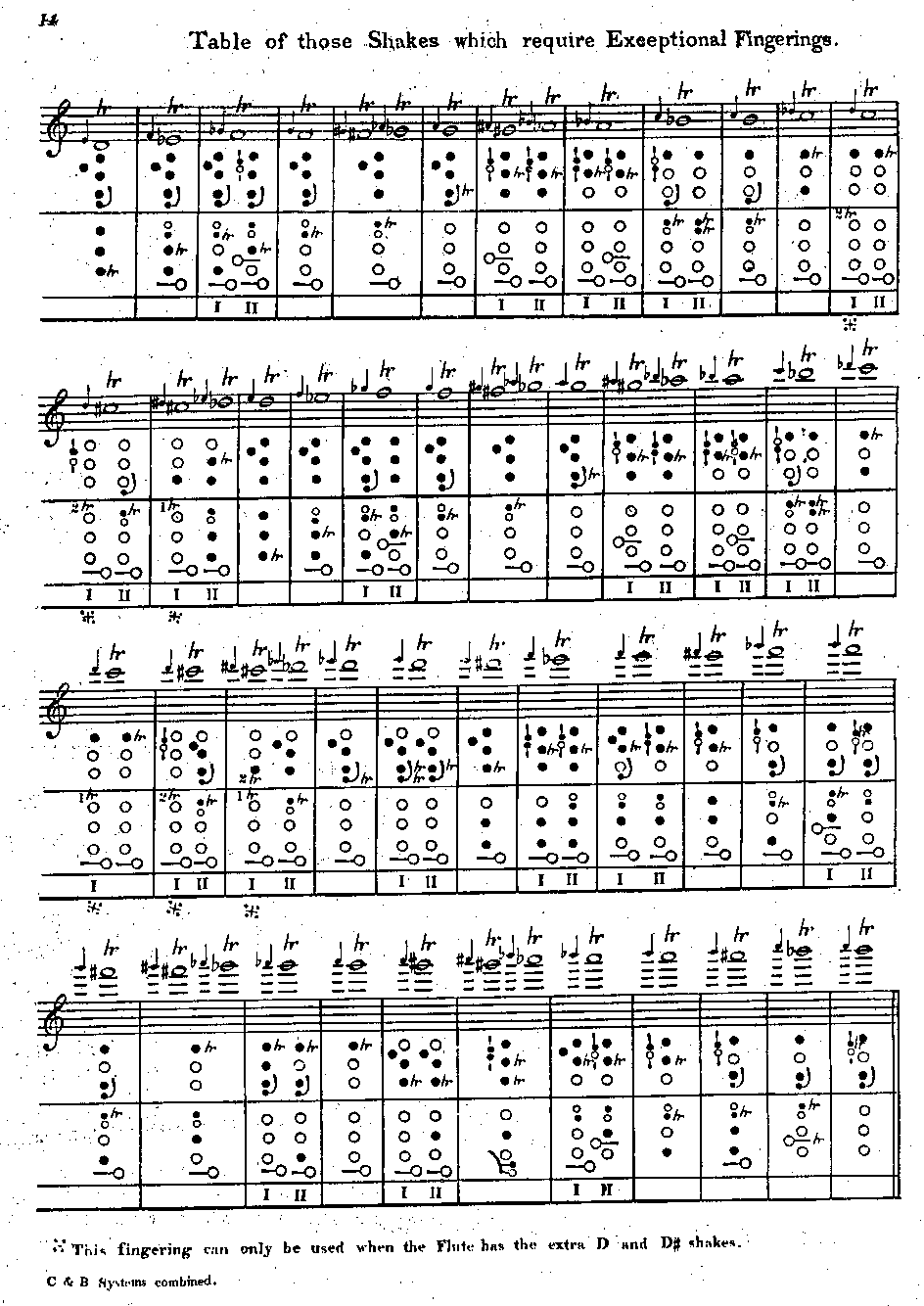 ---
Click here to return to the Fingering Charts index.
---