WEDNESDAY NIGHT POETRY PARTY
at Kath and Rick's
Wednesday, February 7, 2007
now hosting Wednesday Evening Critique Workshops
moderated by Don Kingfisher Campbell and Mary Torregrossa.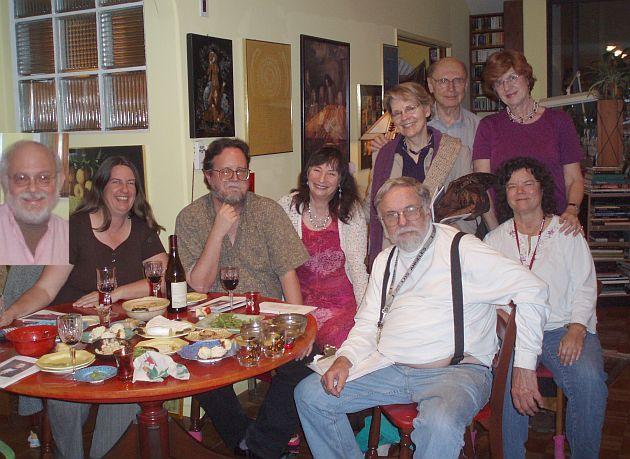 On the first traditional Wednesday Night Poetry Party at Kath and Rick's we had nine poet friends gathered for dinner snacks, poetry, conversation and a special musical entertainment. Left to right are Rick Wilson, featured musician and host, Debbie Kolodji, Don Campbell, Kath, (foreground)CaLokie, Peggy Carter; behind CaLokie is Paulie and Richard Dutton, and on the far right Mira Matarik.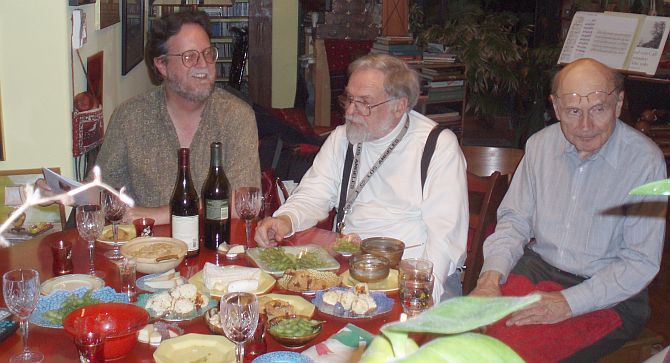 Poetry guru Don Kingfisher Campbell (center) leads the discussion. CaLokie (left) and Richard Dutton (right).

Poets thinking.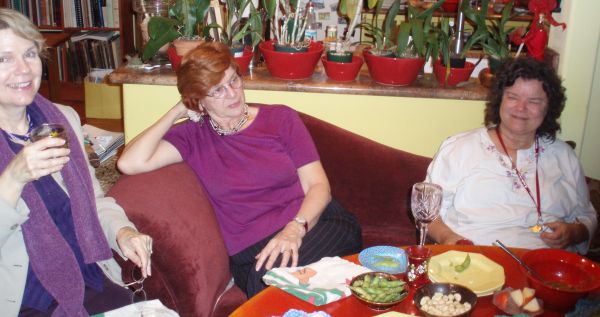 Paulie, Mira and Peggy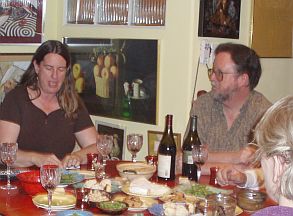 Debbie and Don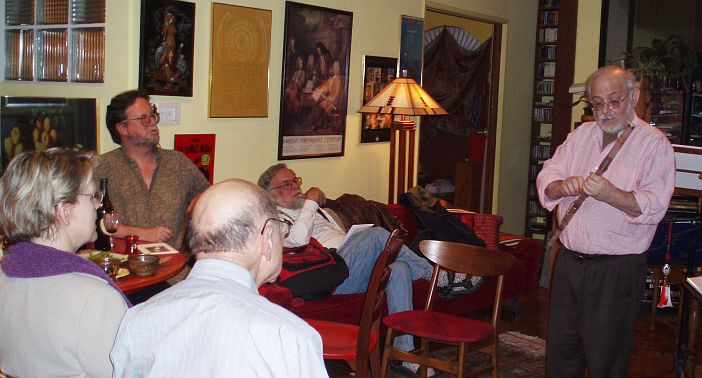 Rick's presentation on Roselin Castle, showing a 19th century glass flute from his collection.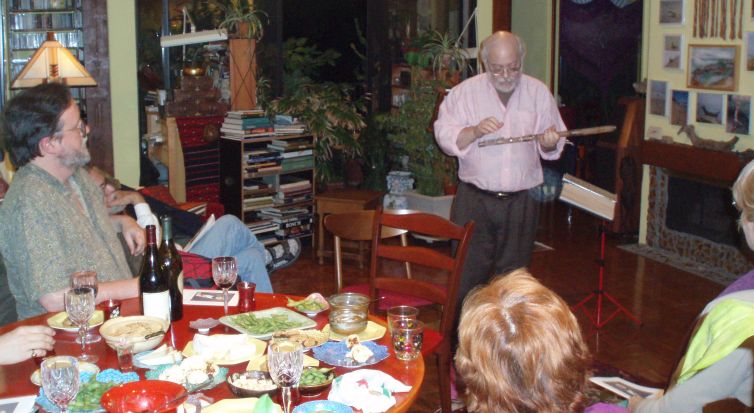 Rick explained that the piece he would play for this short recital was a "pathetic air", by Charles Nicholson, 1822. Here, pathetic has its original meaning: sensitive, with feeling, from the Greek, pathos.)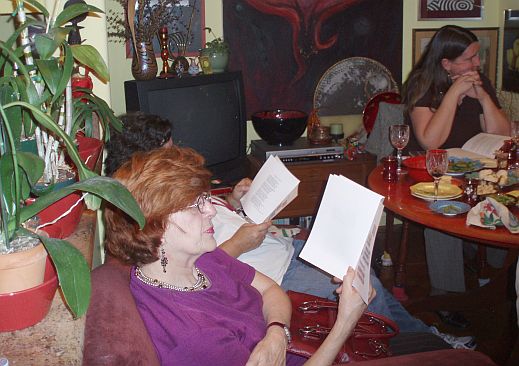 Mira in foreground, listening, with Rick's program in hand. See of a copy Rick's interesting program (each poet received one).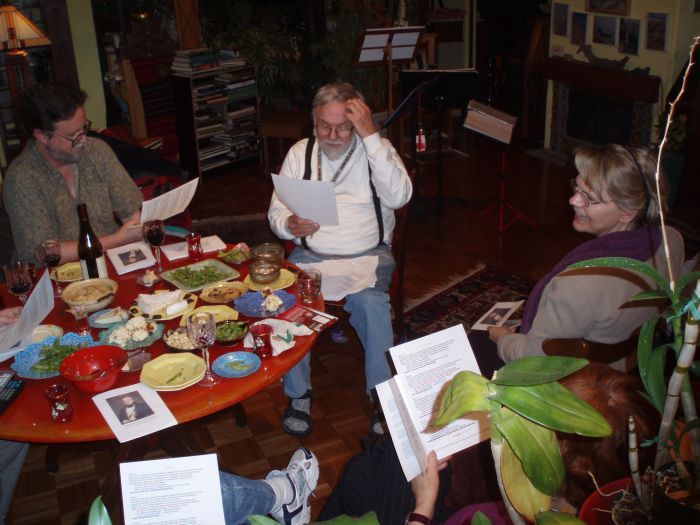 More thinking.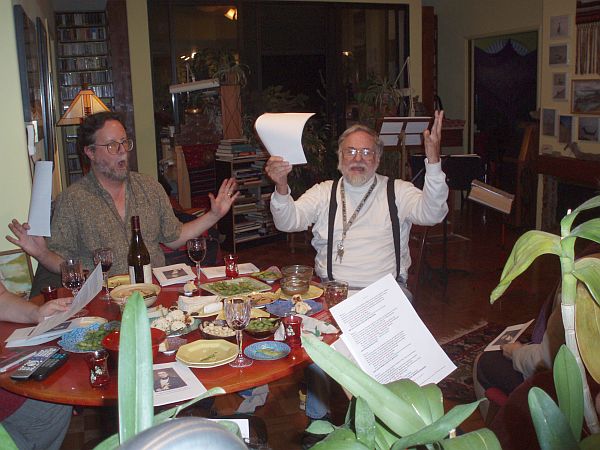 Bright ideas!!
go to Rick's Program for entertainment
go to Modern Verse
go to Ephemeral Poetry
go to our Circle of Musicality
go to Rick Wilson Flute Site
See Directions to our home