What's Inn Waterloo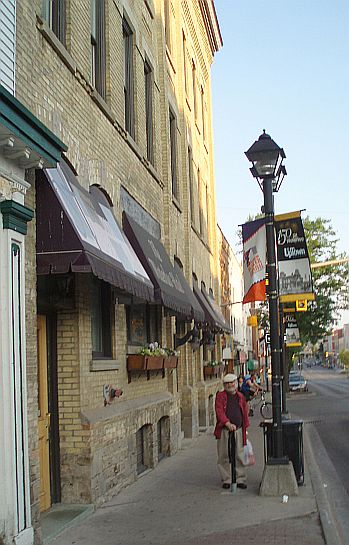 On the corner of King and Erb Streets now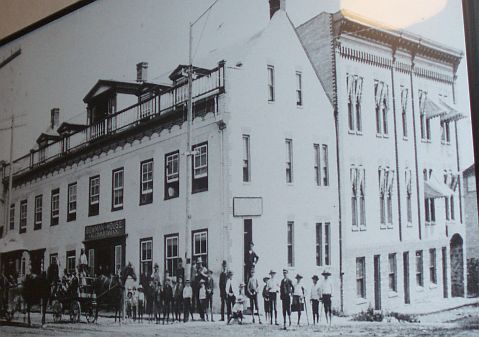 and Then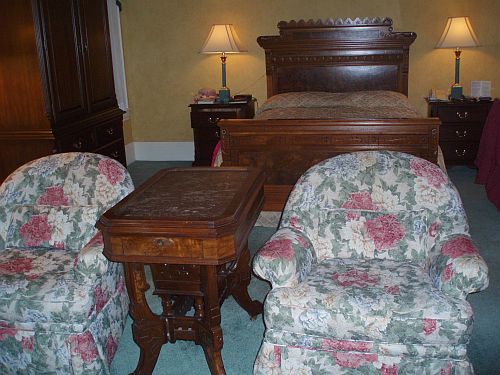 1890's furniture collected by the owners. We're in "The Garden Room". In spite of the antique look there is free wireless intenet in the room.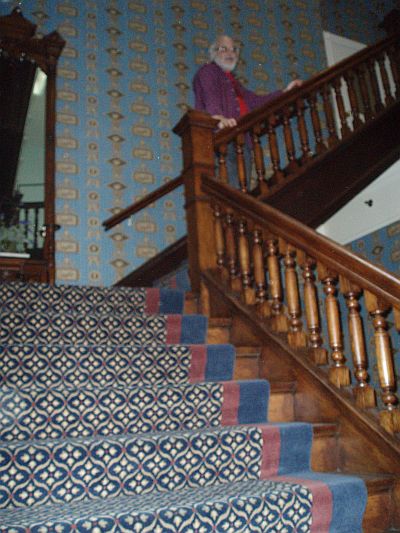 No one minds carrying suitcase up these stairs.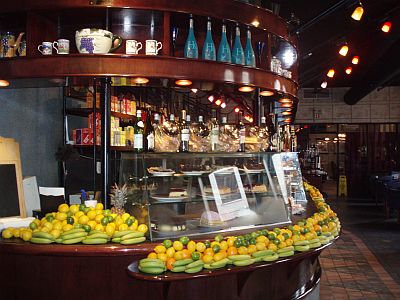 A surprising contrast--behind a white door in the lobby-- "The Symposium"--we have breakfast here.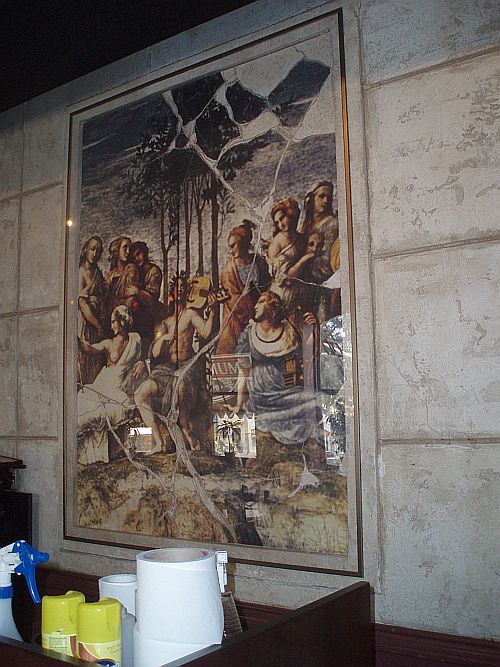 Fresoe-like decor, with a renaissance theme...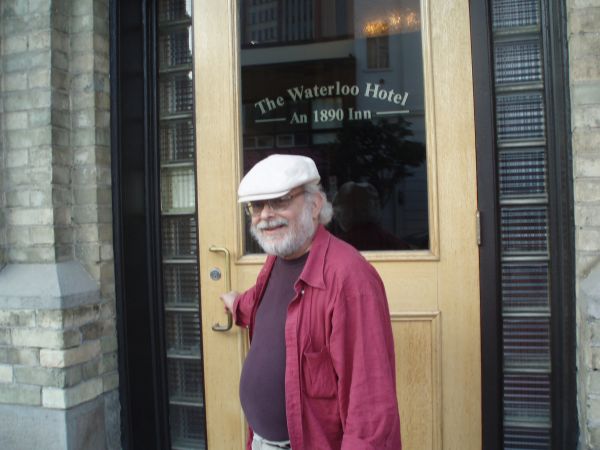 We're happy here.
Find out how to think in canada
See what Toronto looks like
Taste What they eat in Canada