POETS ON SITE AT FISH CANYON FALLS
scrapbook one

Organized by Debbie Kolodji, 5 poets on site were on the hiking trail to Fish Canyon Falls yesterday, on the March "access day". We were able to walk write and even have an impromptu reading by the spectacular falls. Here are a few first tastes of our day: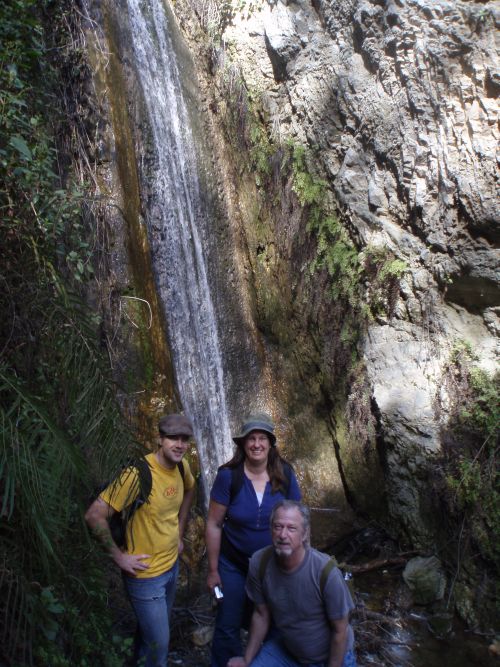 Three of the five at the most beautiful of destinations. Just Kibbe, Deborah P.Kolodji and Kendall Evans.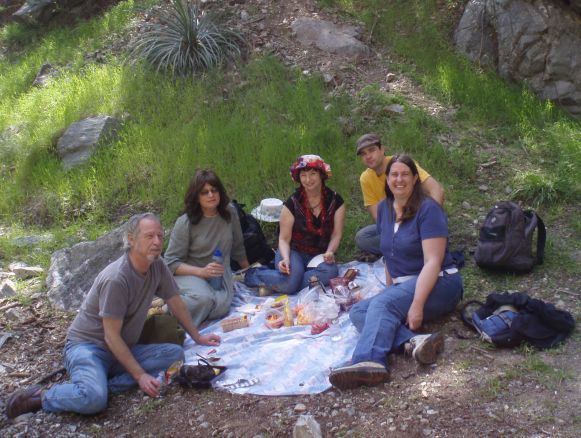 Our picnic by the falls...our whole group of poet friends: from left to right Kendall Evans, Sharon Hawley, Katabela Wilson, Just Kibbe, Debbie Kolodji.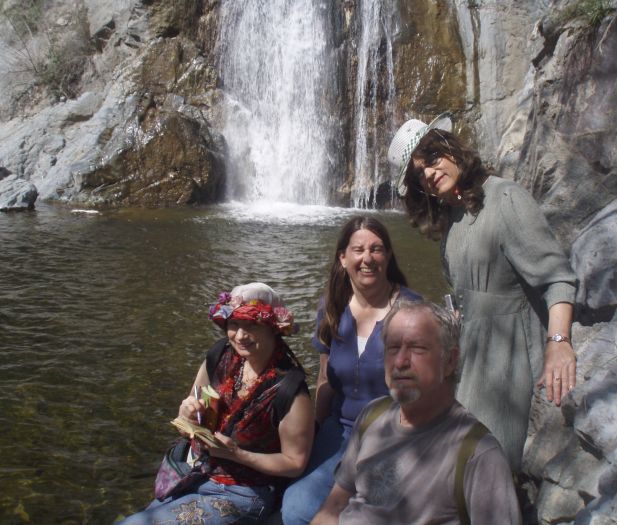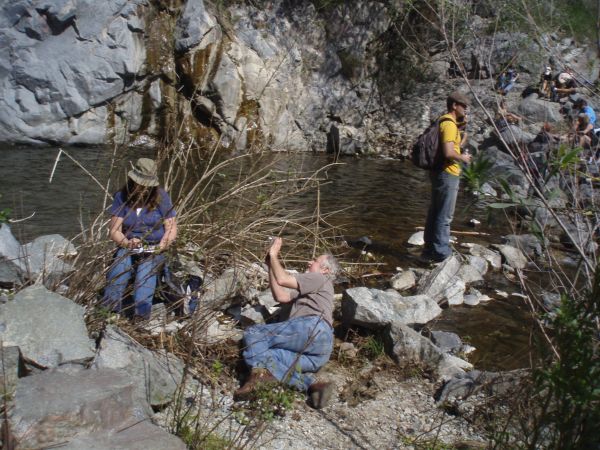 Debbie in her spot during the writing session.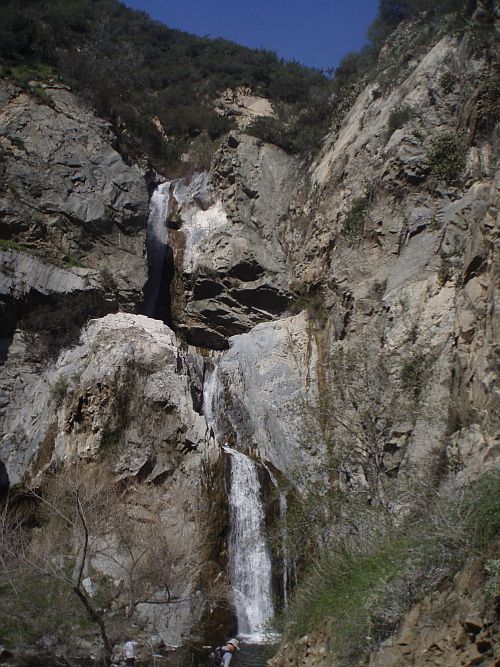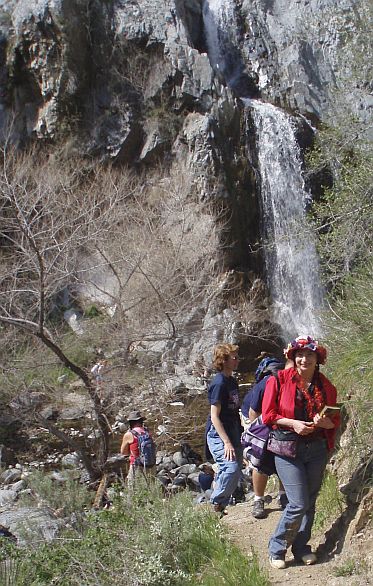 Kendall took this photo- following Kath's instructions..."make the waterfall come over my head!" (perfect!)