NIGHTCLUB TWO–STEP
at Caltech, Dabney Lounge
and Winnett Center
a series of four classes
"Every dance must have an ending" says Gary Ulaner, the quotable and cheerful leader of the Nightclub Two-Step crew at Caltech. Here he is at class #4, September 19, 2005 with the good ending!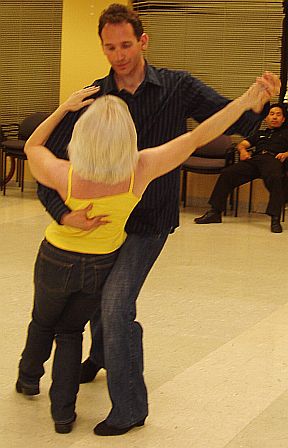 Everyone was sorry the dance was over!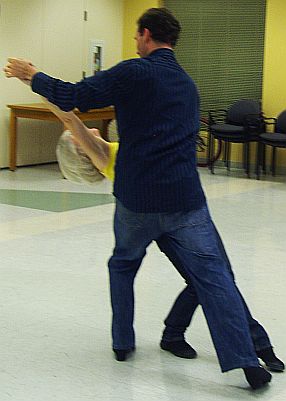 See you next month, doing "West Coast Swing!"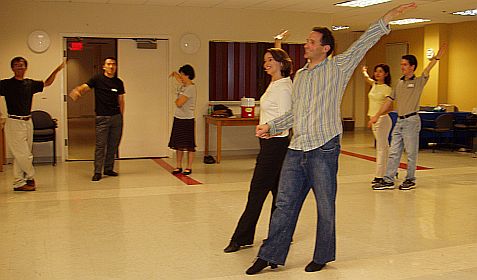 Here he is with Kate Campbell in perfect form
at class #3. ("Yes, the arm goes up, and you get extra points for lowering your middle finger, gracefully." at Winnett, Monday, September 12, 2005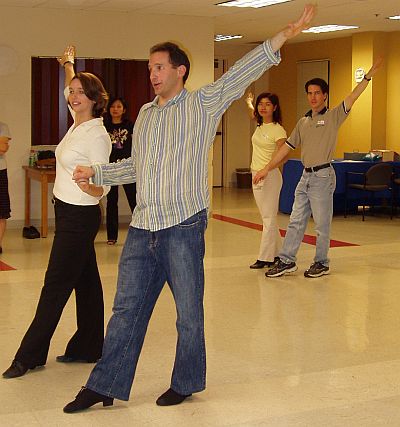 Gary Ulaner and Kate in foreground, talented students Ghislain Granger and partner, in background, also in perfect form!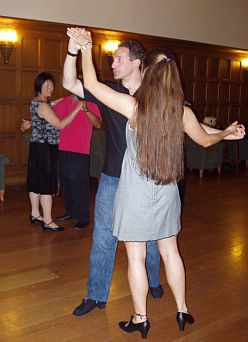 At class #2 at Dabney Lounge in August.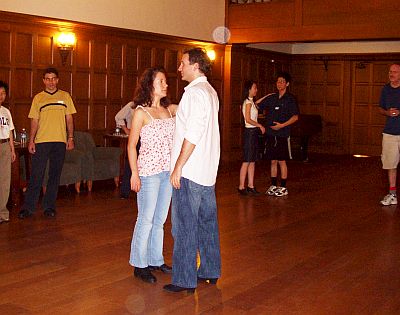 Gary's first class at Dabney Lounge. A great beginning. Gary is very amusing, basic, and encouraging. His class kept getting bigger!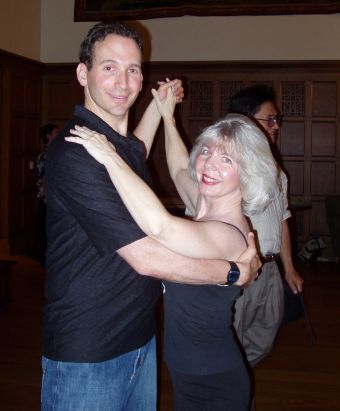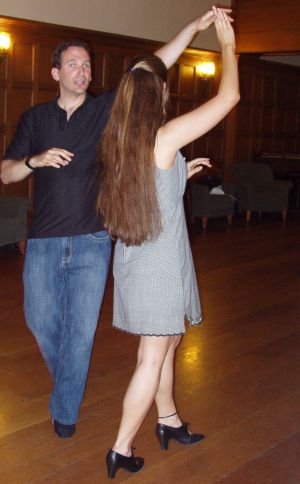 This is an easy way to learn. And everyone has fun!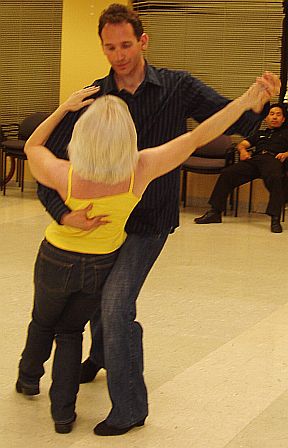 Ah, let's have that perfect ending again!
Come back soon! Kathy made a a little video during the class. Come back and see it when she figures out how to let you see it!
Sponsored by the Caltech Ballroom Dance Club
Go back to The Outsider Page