A Visit with Tim and Dylan (July, 2003)
Kathy's son Tim and his family lives in San Diego. Although we are close at heart (Tim and Kathy have always been true pals) all of our busy schedules keep our visits less frequent than we wish. Tim supervises a purchasing team for a chain of natural food stores. His plan to finally come to see our 'new' condo with his son Dylan, was preceeded by a quick visit to Carlsbad, CA. We went to visit Daniel, our friend harpsichordist (who performed our wedding ceremony) and who is in progress of building our harpsichord. (More about that later.) Tim met us for dinner, and it was a happy reunion.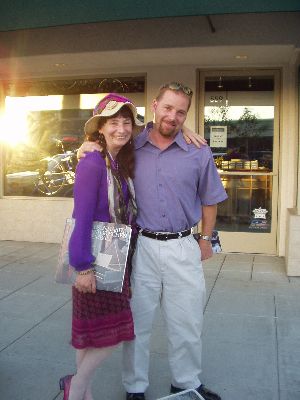 A glimpse of Rick, Tim and Daniel in the midst of one of their lively discussions.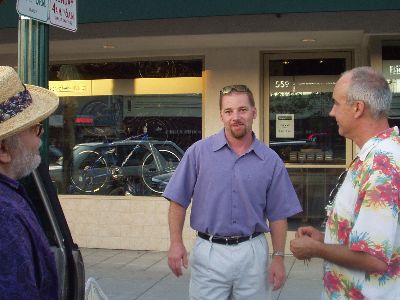 Grandson Dylan, with his delighted and proud grandma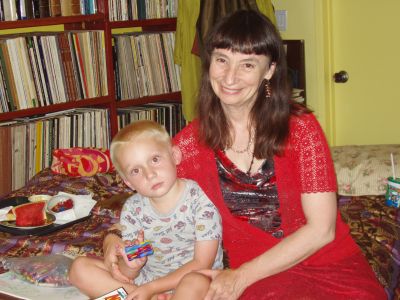 Of course there was a big welcome message outside our door when they arrived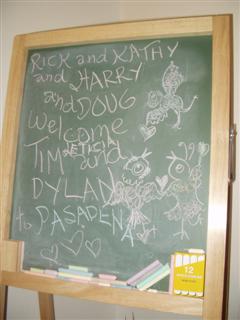 Dylan immediately set to work on his projects. The desk is one that Tim decorated with pictures when he was 7 years old. Rick and Kathy had brought the cardboard box (still all there, but so fragile) to the wonderful South Coast Fine Arts Conservation Center,in Santa Barbara, where our friend Carol Kenyon patiently restored it, removing all the papers and glueing them to a newly constructed wooden box. Now it is back with Tim, with a new life.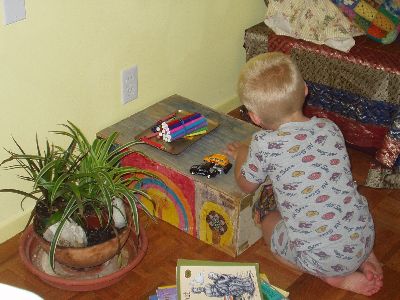 We think Dylan has drawn his parents!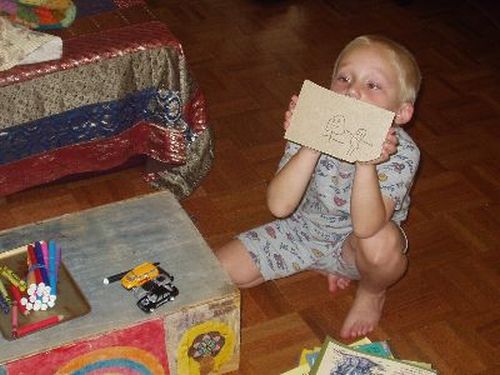 Here they are, see the resemblance?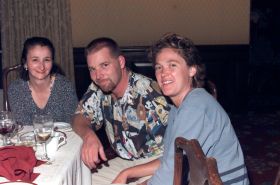 On the left in the above picture is Kathy's sweet sister Maureen. Dylan draws her too, but not in this particular work. The photo from our family dinner, the night before our wedding concert. Sally, Tim's wife,a critical care nurse, was at home working. She is a great Mom to Dylan, and we missed her.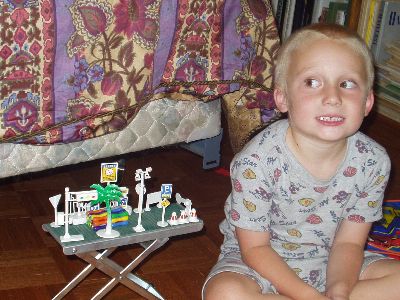 Kathy had collected many toys for Dylan during the weeks anticipating his arrival. Here he pauses for another inspiration. Notice the creative use of the musical foot rest.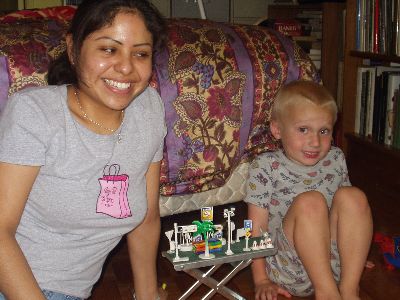 Everyone appreciated babysitter Leticia's help and comraderie with Dylan. Rick and Kathy also anticipated that our bustling household full of visitors might need some help, Doug was here on his Caltech visit, and friend Harry was here too, from San Francisco-- so live music and good times were in full swing. It allowed Tim to do this: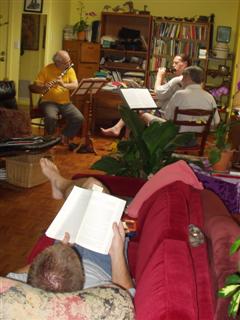 And this! Tim grew up playing baroque violin. He did not know it was hard. In the eighteenth century tradition he was just expected to play along in trios and quartets. In spite of his protestations that he has no time to practice, with all his family and work obligations, he brought his instrument, and played along as always, to everyone's delight. Harry, Rick, Doug and Tim are playing here. Dylan is accompanying.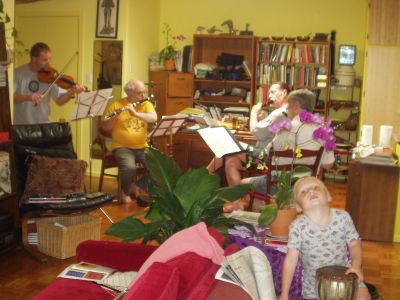 Dylan is really a soloist.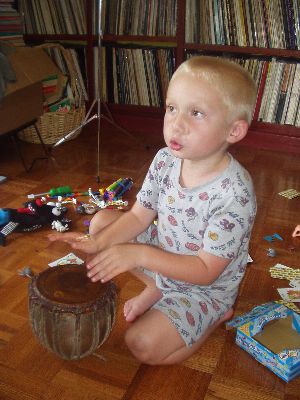 Rick and Doug were able to do this. But sometimes, Rick working for Dylan. He just couldn't resist it when Dylan said 'Grandpa, can you make this picture for me?' Dylan found that line worked really well, and the result was a full stack of playing card size cut out photos of objects that Dylan felt were very important. Rick was very busy.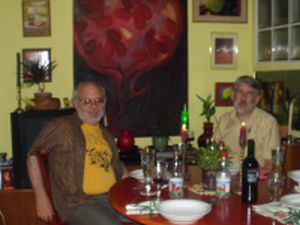 Here are some samples:




Here is a happy grandma, reading a story. Dylan took this photo.