Here's a quick review of Sean's second day in Pasadena: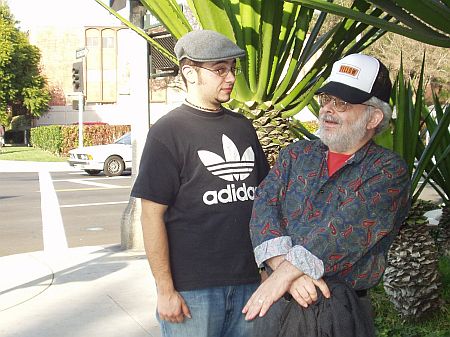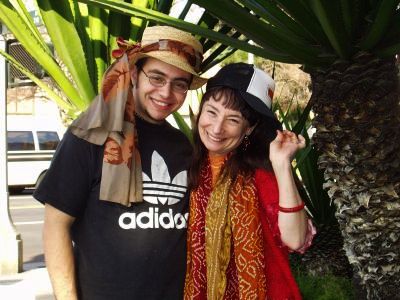 It is not hard to see we have a lot in common...we are all very silly. (Lots of giggles today.)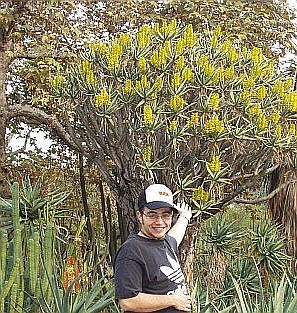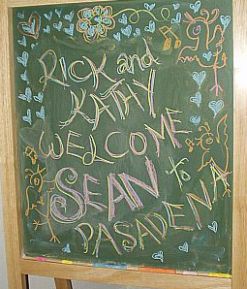 Sean feels at home in Pasadena.
We were awakened by a loud splash in the pool three floors below our condo. Kathy got up and took this photo right away.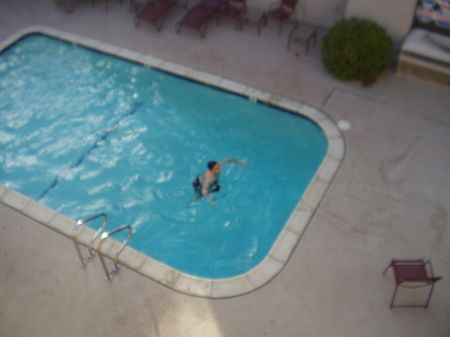 Inspired by the Picasso self portraits he saw at the museum yesterday, he produced this self portrait even before breakfast. (Seans creating a gallery of art work, at least a masterpiece a day with the large art pad and crayons we left on the guest room desk.)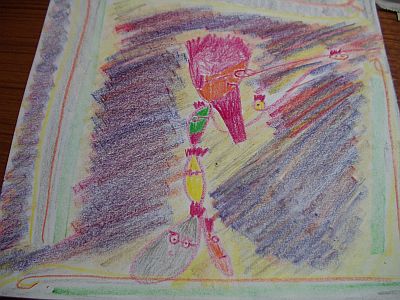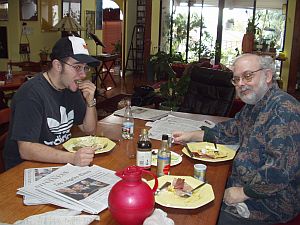 After breakfast Kathy and Rick were serenaded by trombobe solos, while they worked and got ready for the day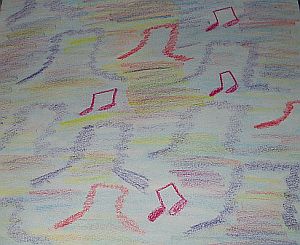 After many hat exchanges on our twenty minute walk...
we finally made it to lunch.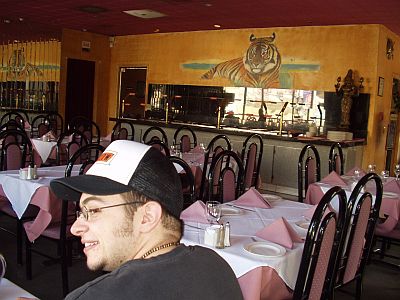 Sean treated us to a great lunch buffet at our favorite Indian reataurant, New Delhi Palace.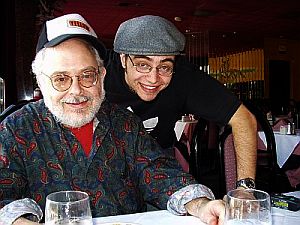 Rick had to go into the office, but Kathy and Sean took the half hour walk at tremendous speed to the long awaited and famous HUNTINGTON GARDENS. Sean teased Kathy about her perhaps over enthusiastic enthusiasm, but was actually bowled over himself when he saw it!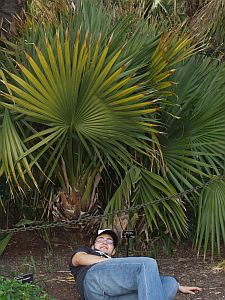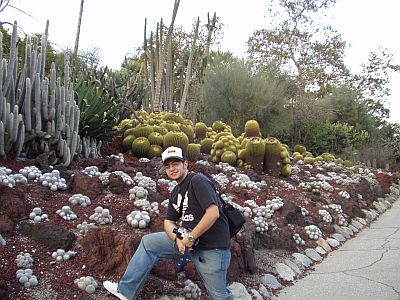 He had to endure trials by cacti,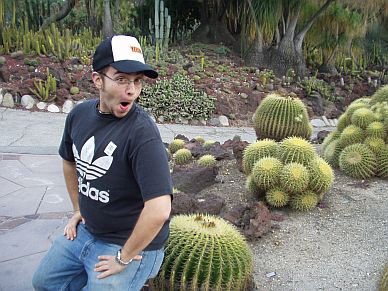 lions, and dark zig-zag paths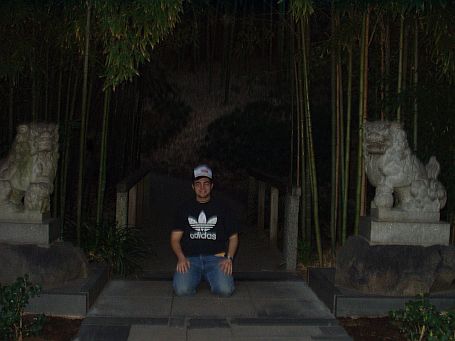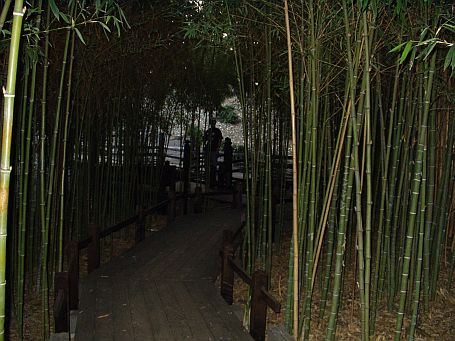 but emerged victorious, smiling.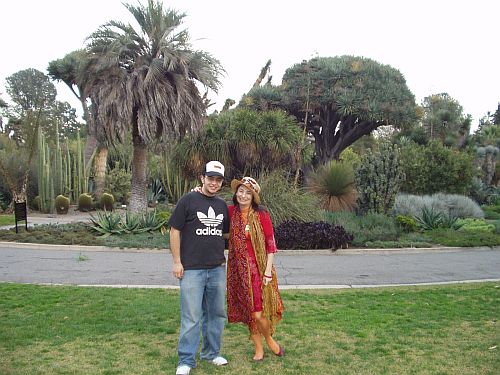 With just enough energy for a concert by the fireplace. We listened to the four track tapes he brought enjoying his creative combinations, overlaying tracks of his own trombone playing, guitar playing and 'rock star voice...'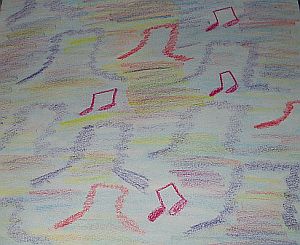 Then a soak in the hot tub and lots of snacks watching the home videos he brought...that's his dear friend Jamie on the right, doing a 'watermelon dance'.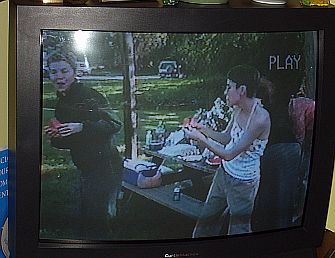 Seans's asleep now, dreaming of bamboo forests...