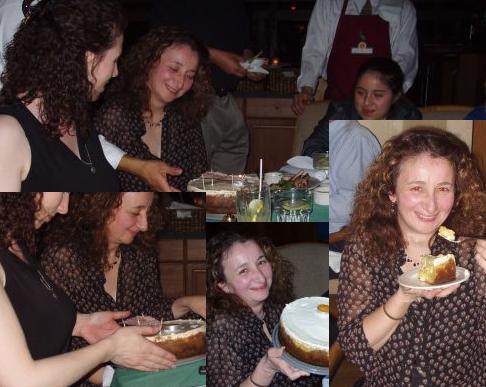 Kathy's beautiful sister Maureen celebrated her Pumkin Cheesecake Birthday with smiles last Sunday at the Cafe del Sol in Santa Barbara. Kathy had fun making it for her.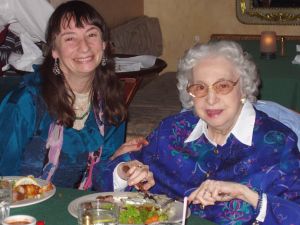 Visiting mathematician Qing Xiang, his wife Susan, and son Andrew were visiting from Delaware, and joined in the festivities.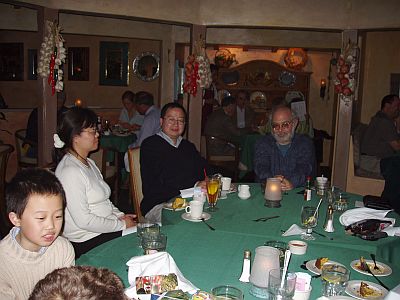 Andrew and Maureen's son Julian had more fun than anybody.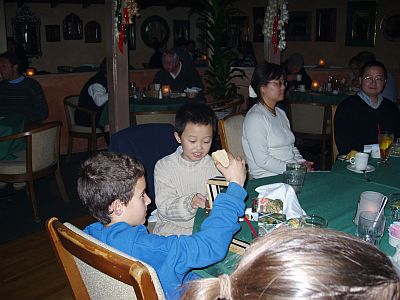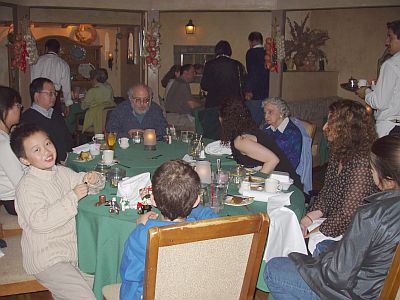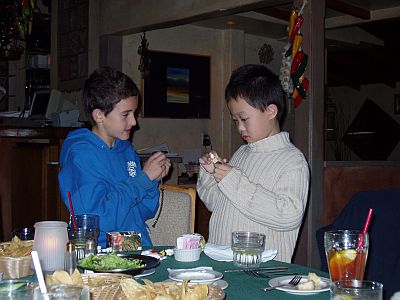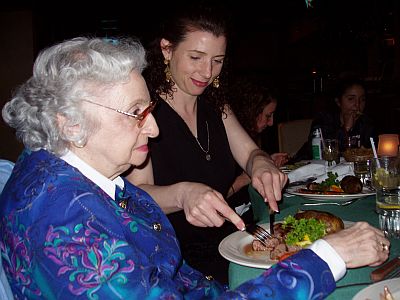 Colleen took care of everyone, as usual, and congratulated the Cafe del Sol for a job well done.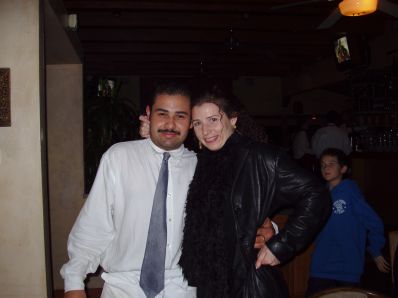 A pumpkin cheesecake smile!