OUR LAST DAY IN KYOTO
(August 1, 2004)
(Yuki Mutoh was our guide)

PART I
After the conference had ended, and most of the mathematicians had returned to their Universities, we had one more day in Kyoto before our flight. When Yuki Mutoh met us in the morning at the hotel he made it clear he was taking us as his his responsibility seriously. He was going to be our guide today, and make sure we did everything we should do. After consulting us (we assured him we were willing to follow his plan) he got out his list of five places we needed to go.
They were not very close together, but they were all important, so we went mainly by taxi from one to the other, to make sure we would be able to fit everything in.It was a rich and beautiful day, and we were so grateful to Yuki for these experiences. Our first stop was
THE GOLDEN PAVILLION

One of our last adventures in Kyoto was to go to
The Golden Pavillion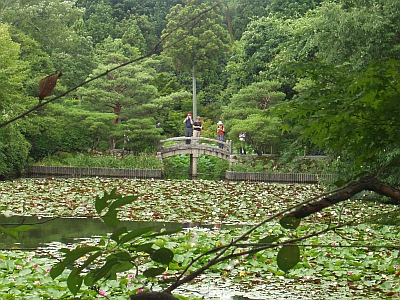 There amidst the watery gardens was a tea house where we were served tea, and special 'golden pavillion cakes".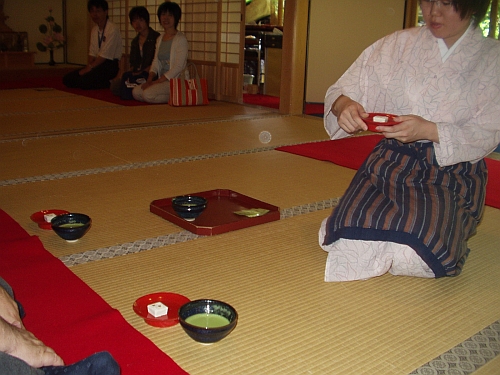 ******************** To be continued *********************