Street Scenes in Tehran, April, 2006

Through our car window, notice the varied women's dress...most younger womwn wear blue jeans. The streets are very crowded and busy!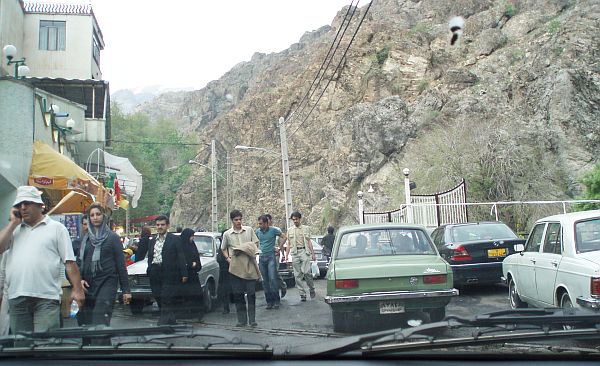 On Friday many people walk or drive close to the mountain parks and the access points were so crowded that we decided to go to the old bazaar instead.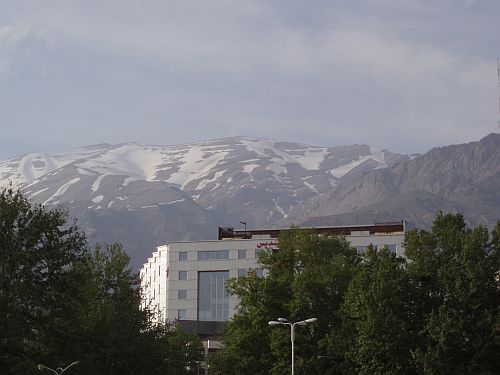 From the city streets, the mountains loom above still snow covered this April. The weather in the city is warm, over 70 degrees while we are here.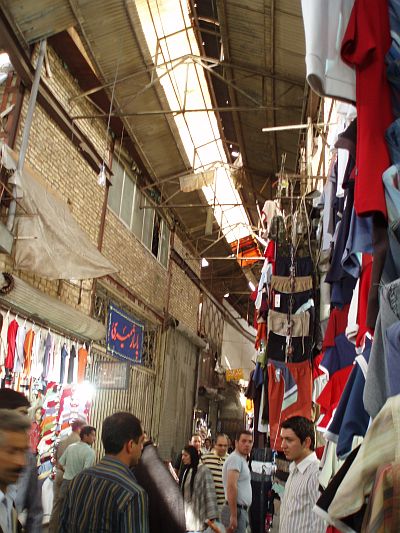 This is an old traditional bazaar atmosphere, long narrow old winding paths with small storefronts and stands that line the way.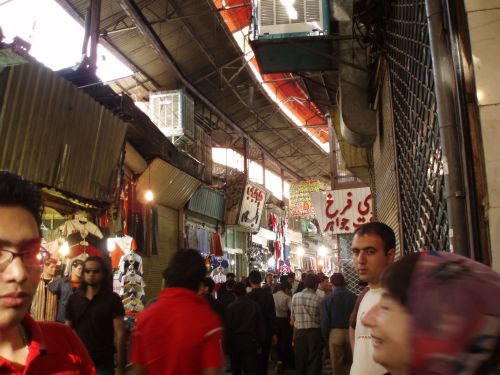 Busy with people on the Friday holiday. You can see Kathy in the right corner.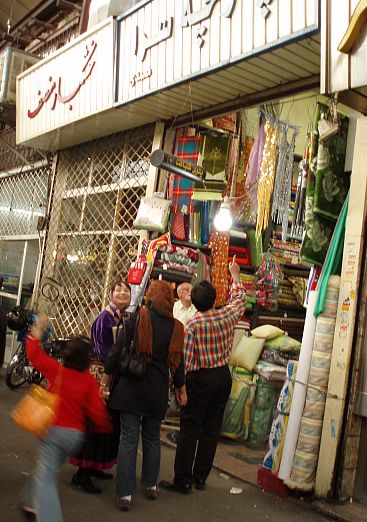 The yellow sparkly scarf is the one we bought!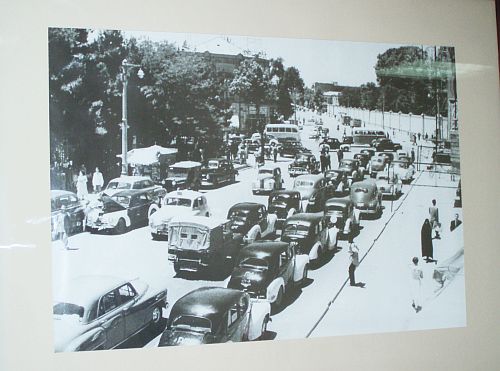 In our guest house this photo of the area in older times...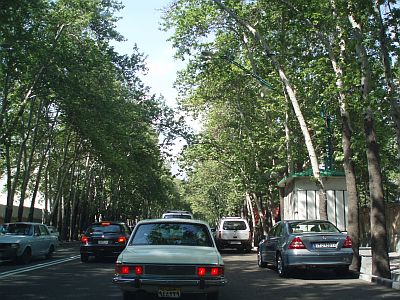 This is one of the most famous long streets in Tehran, lined with restaurants and a stream, and distinctive for the seemingly endless lines of trees arching over the road... now we notice that most cars are Peugeots.