FRIENDS WHO MEET US IN TEHRAN

Our frind Qing Qiang from the University of Delaware is here in Tehran for the conference too. His wife Susan had to stay home because it was a busy work time for her, and we miss her.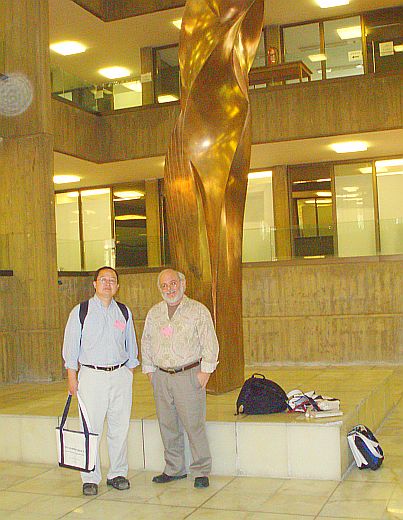 In the lobby of the IPM where the conference is held.