Kathabela and Rick Settling Into Tehran, May 15, 2009

The Alborz Mountains, north of the city are not far, and dominate the landscape. The conference will be held at a mountain location due to a large number of registered participants. Our next day's photos should include views looking down. Conferences in the past were held at the IPM headquarters in the city. Previous experience with the mountains have been garden walks, we saw picnicers late into the night, and went to one of the many restaurants nestled colorfully up the slopes, specializing in cuisines of different regions.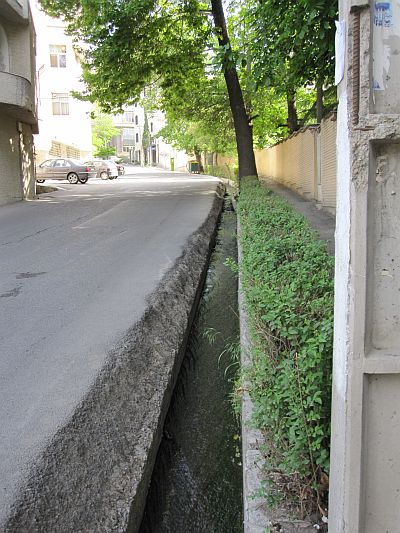 Melting snow from the mountains flows down into the city and runs along many north-south streets in channels called joobs. It is an unusual sight, and the the sound and sight of this flowing stream as we walked yesterday was a pleasant cooling atmosphere. The days are hot, and that is one of the reasons people go to the mountains in the evenings.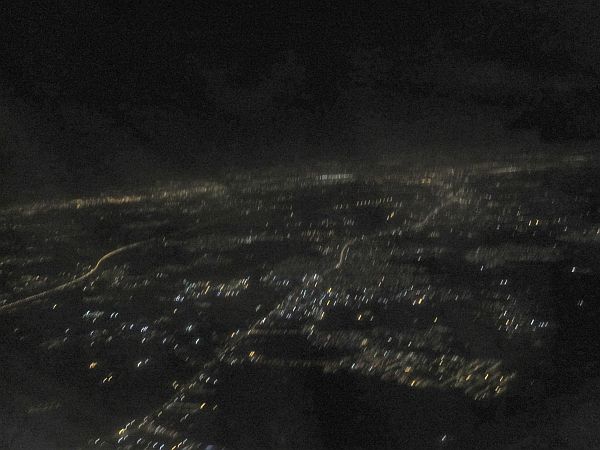 Remembering the exciting sight of Tehran from the plane as we approached.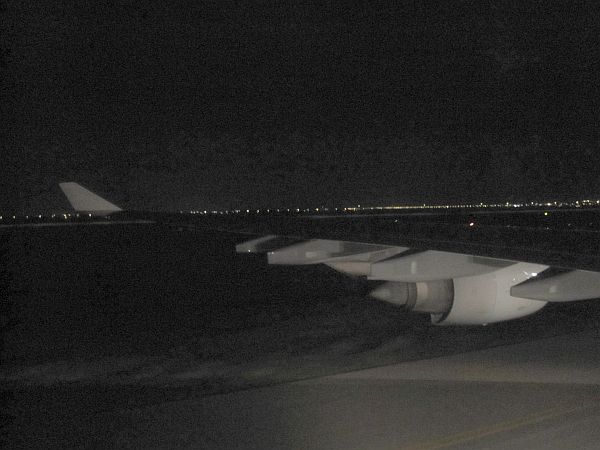 Our plane landing.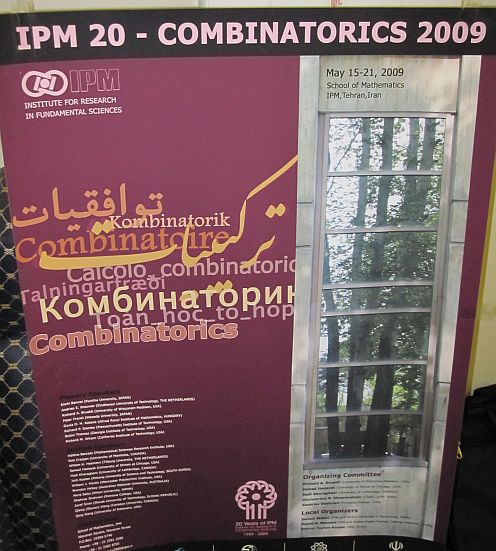 Reza Khosrovshahi, our friend and host made this poster. He explained the picture of trees is actually a reflection of the garden trees on the glass door of IPM.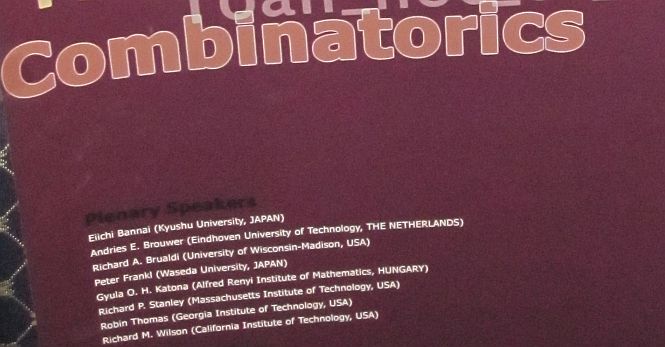 Rick is one of the Plenary speakers. 200 International mathematicians are expected.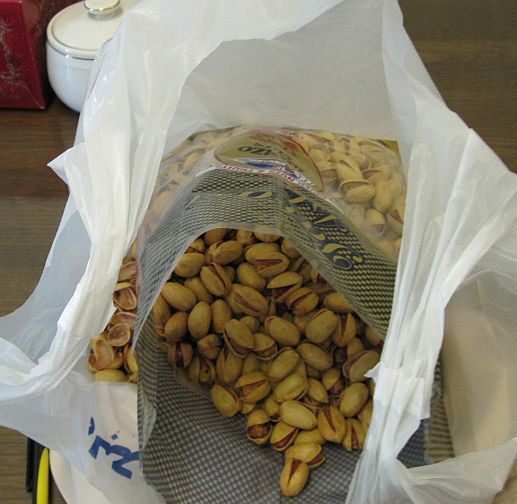 One of our favorite things here, the pistachios are wonderful. Our friend Hadi Karaghani gave us this welcome gift, from the nut store close to the IPM.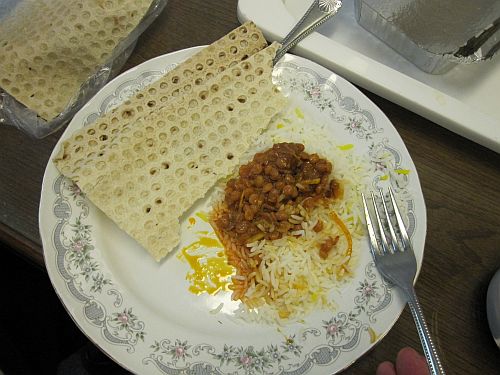 This is a traditional stew, split peas being a main ingredient.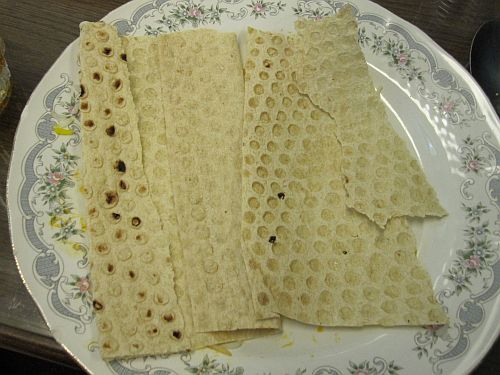 One of the traditional Iranian breads. The meal, with bread was delivered to IPM for us, and our hosts added the special plates. We hope to share many more meals and breads with you here!
See photos of the 2003 Conference in the Archive at IPM, taken by Institute photographer. You will be able to see many photos of us here
See photos of the 2006 Conference in the Archive at IPM, taken by Institute photographer. You will be able to see many photos of us here
Go to Index for this trip
See our Our previous trips to Iran, with detailed stories and photos
Go to Our Home Page