Kathabela and Rick Arrive in Tehran, May 14, 2009

In front of the IPM building after our morning walk. What is in the white bag? Gift of Iranian pistachios (the best) from our friend Hadi.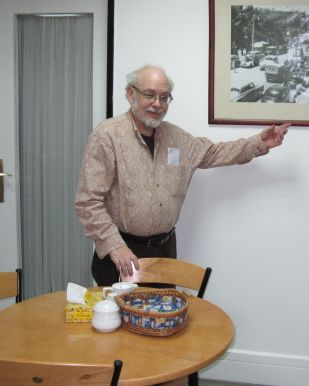 Rick in the guest house breakfast room near the photo of the old streets of Tehran. He is a little tired, since it is almost 4 am. The plane landed at 1:40 am and we were met at the airport by a driver with a sign. In the taxi the radio played poetry and traditional Iranian music.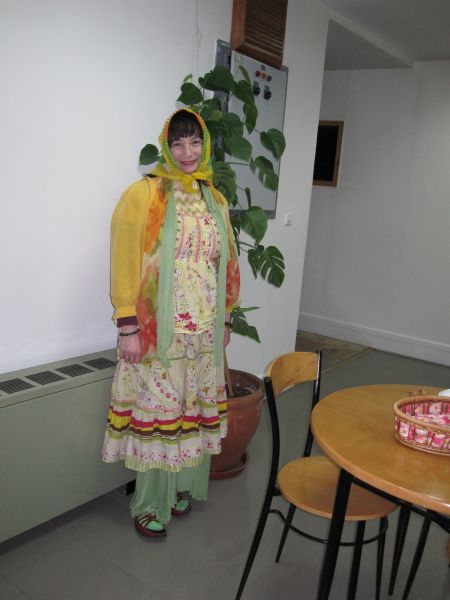 Kathabela got many smiles from women on the plane who really liked this outfit. The skirt and top is from Pasadena (made in France), the rest is improvisaton.

We walked with Hadi Karaghani, professor at U. of Lethbridge, Alberta, Canada. Rick spoke at his conference there on our way to Banff.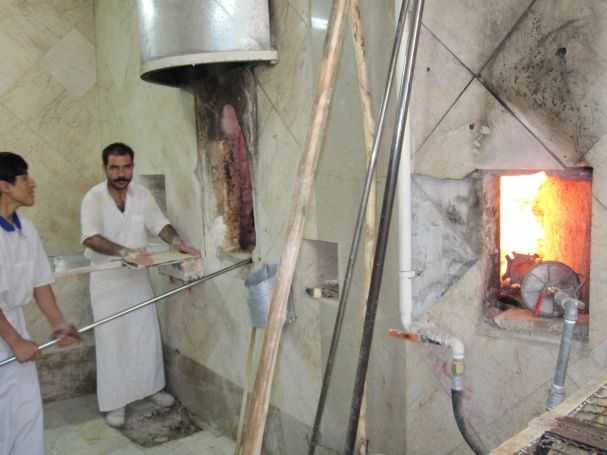 Iranian bread is amazing. Here we passed a traditional bakery. Our guest house serves the various traditional breads in the mornings.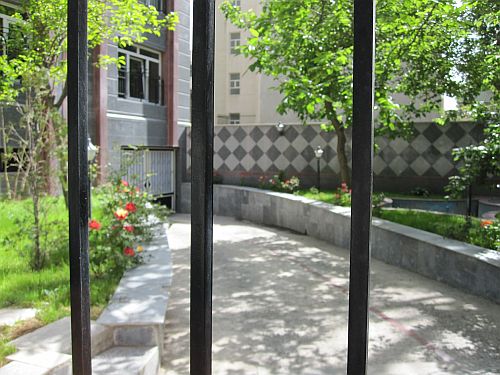 This kind of patterned walls, and rose plantings are traditional here.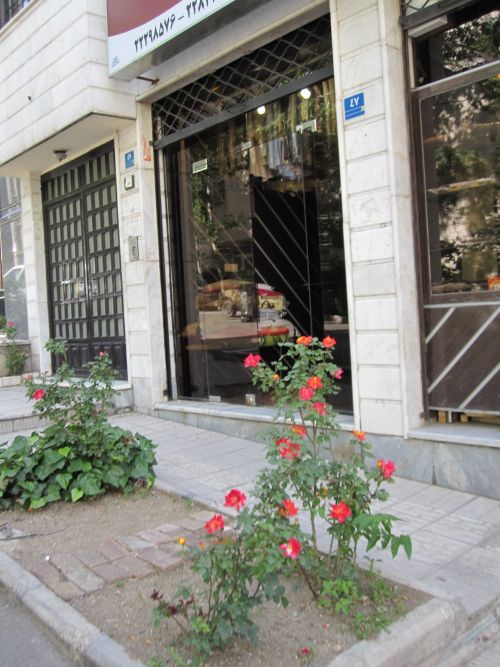 Street plantings, storefront.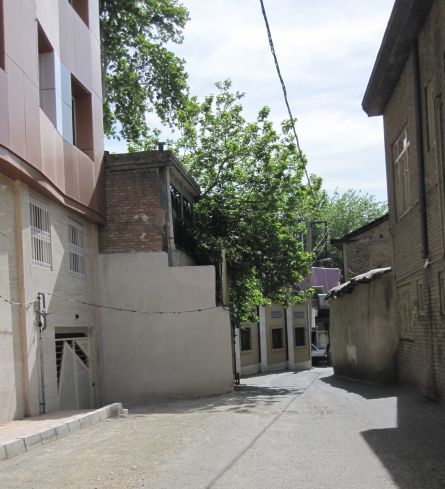 A short cut on our walk, a side street.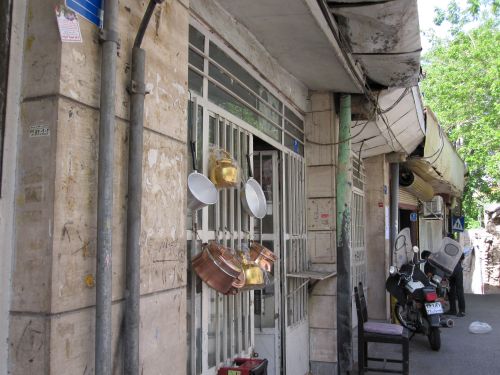 Kitchen utensils for sale, motorcycles parked. Both men and women drive motorcycles, as well as cars. the traffic (not pictured) goes by too fast!

Another traditionally patterned doorway.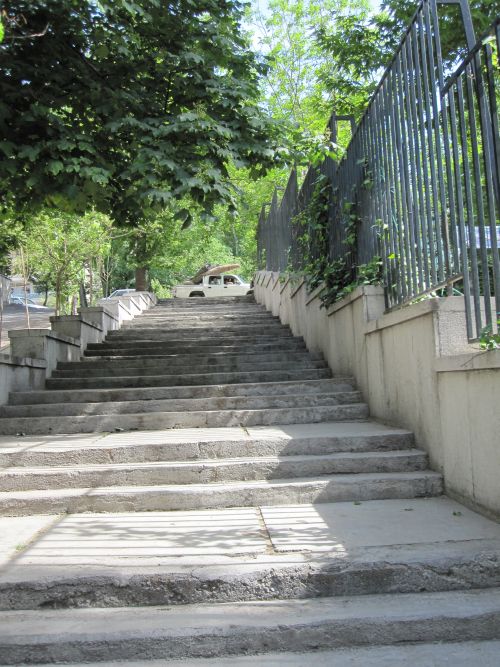 Stairs near the IPM building, end of the walk.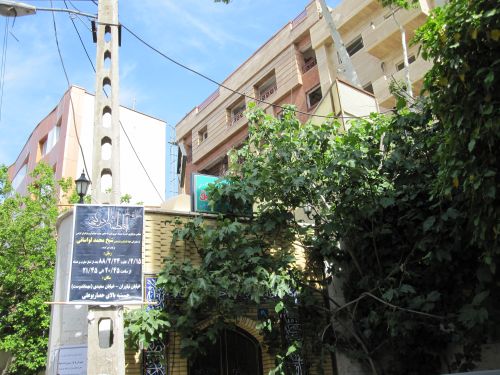 A street corner.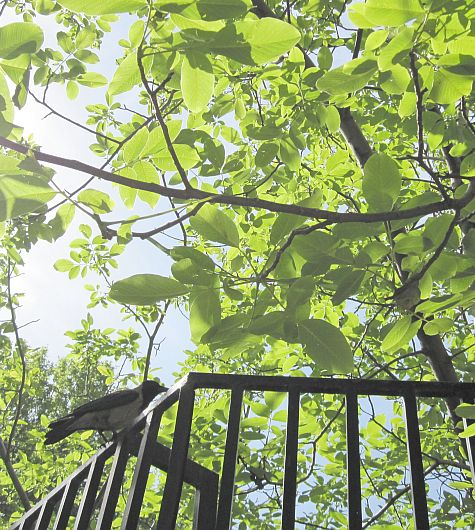 Tehran bird.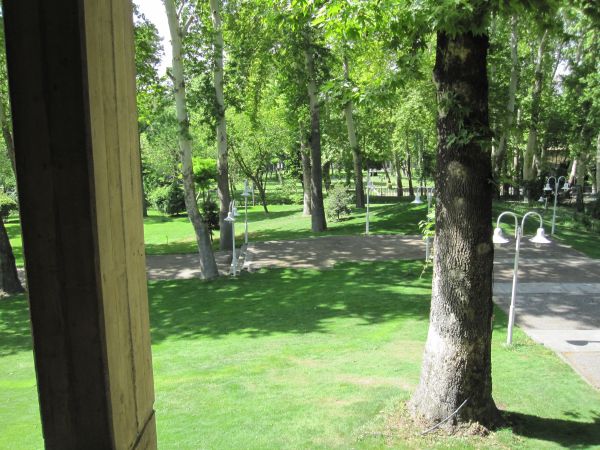 From the window at IPM looking out at the gardens.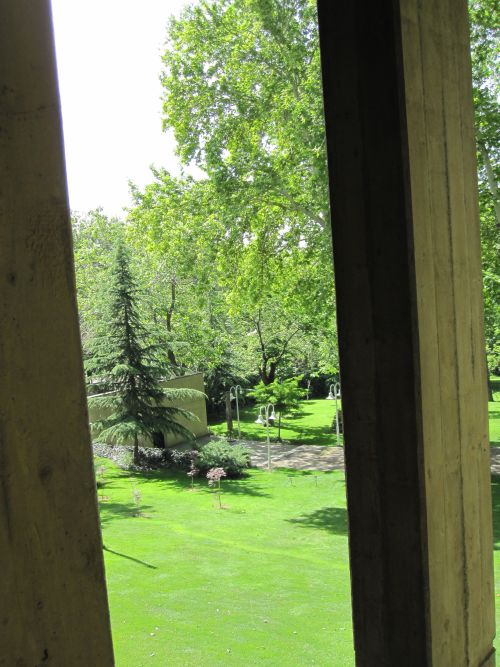 Many lovely trees and a quiet setting for inspiration.
Go to Index for this trip
See our Our previous trips to iran, with detailed stories and photos
Go to Our Home Page