Leaving for Iran
We will be leaving August 4th for a trip to Tehran. Rick is an invited speaker at the 'International Conference on Combinatorics, Linear Algebra, and Graph Coloring' August 9-14 to be held at the Institute for Studies in Theoretical Physics and Mathematics (IPM) in Tehran. (On our way we will have a two day visit to Amsterdam, and on the way back, a day in Paris.) Tehran is situated at the foothills of the Alborz mountain range, whose snow covered peaks are witness and inspiration to the city's complex and rich social and intellectual life.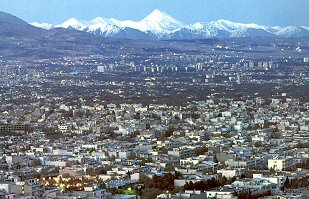 IPM is a twenty minute walk from the foot of the mountains, in the northeastern corner of Tehran. adjacent to the former Niavaran Palace, and a historical area of the city.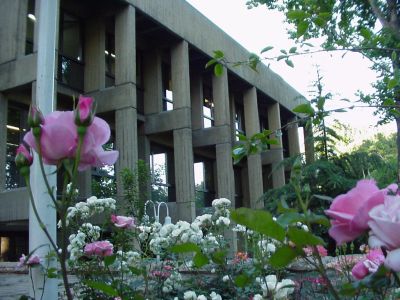 The beautiful gardens at IPM are the setting for gatherings of scholars. You can see a couple of women participants in the group, and Kathy will be there soon too. Friend mathematicians have praised the hospitality and high quality of the conferences at the Center, and there will be two of our friends from the Shanghai conference there as speakers as well, Richard Brualdi, from Wisconsin, and Brendan McKay, from Australia. There will be a two day tour to the historical sites of the city of Isfahan after the conference.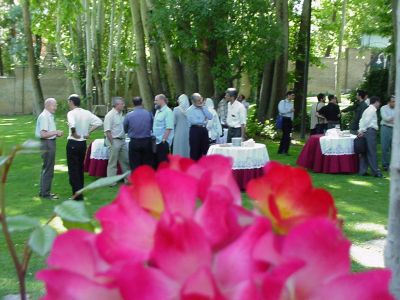 Kathy is cheerful in her preparations, and feels she has an appropriate wardrobe. She is grateful for the good advice and and friendly ebay communications from women who are familiar with the 'hijab' style.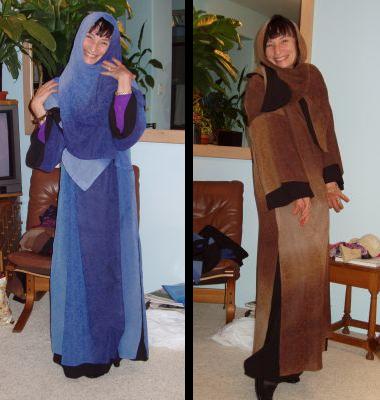 We received this beautiful poster from Iran last week, and it is framed, gracing the wall outside the door to our condo, while we are gone.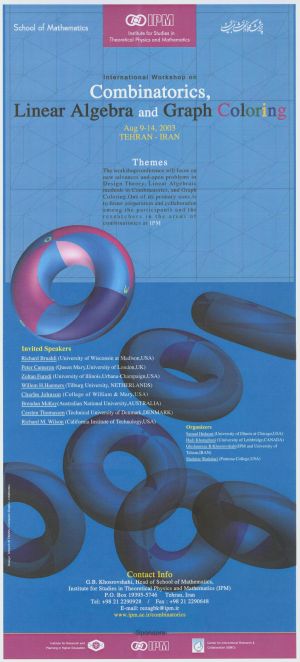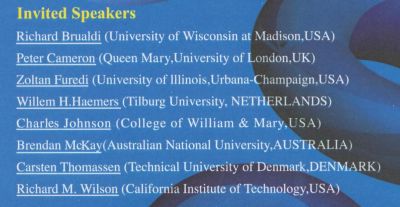 Here is Rick in action. Kathy took this photo during his lecture at the Shanghai conference last year.