POLYNESIAN DANCE-- HULA CLASS AT CALTECH

The Caltech Dance Troupe is proud to present the International Dance Workshop Series for the 2005- 2006 academic year. This series of two hour workshops is open to the entire Caltech community and dancers of all skill levels. Two workshops will be offered per term. This free workshop will be offered on Sunday, January 29 from 1- 3 pm in the Braun Gym MPR as part of the International Dance Workshop Series. This workshop series is made possible by the Moore and Hufstedler Fund for enhanced quality of student life at Caltech.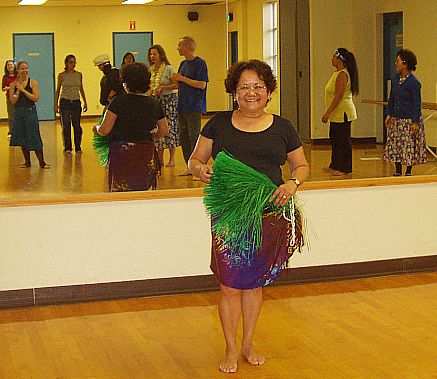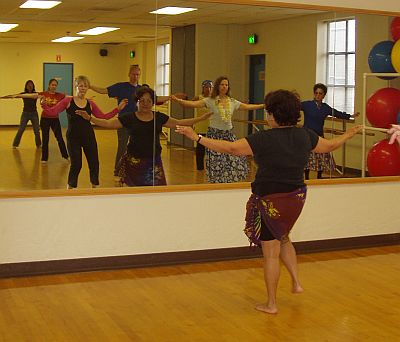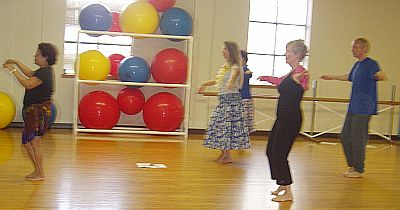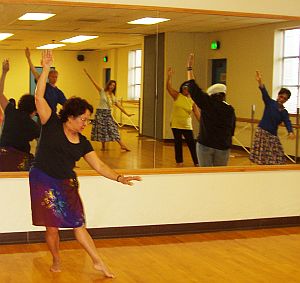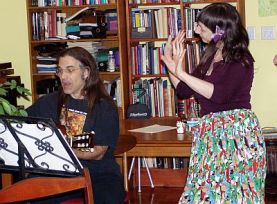 Kathy using her new-found hula skills entertaining poets at our home, Feb 9, 2006. Steven Radice is playing "Lovely Hula Hands" the song we used for the class! I am lucky!!!
Go back to Events Page