David Dahl visited us from Oregon. A flute player, he surprised us by being in Southern California to pursue his dan bau studies.The dan bau is a Vietnamese single stringed instrument. He gave us a demonstration.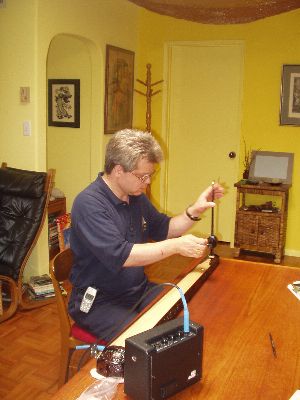 Bob Roth, a visiting mathematician from Atlanta, and old colleague and friend came for lunch today, with his artist wife Lisa. We had wonderful talks, and were happy to be able to have this relaxing time together, a break from our trip preparations!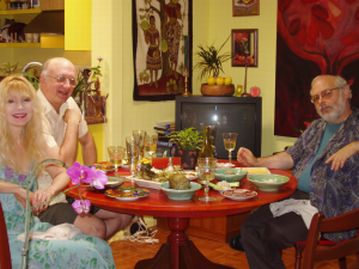 Before our friend Doug left we had many cacti and succulent adventures.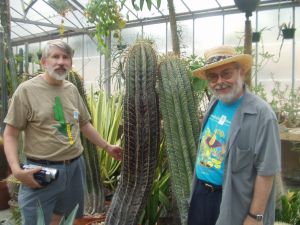 The baby doves have flown away. Here's one, poised before an open door. Its parents seem to be nesting again. There may be new baby doves in the spider plant nest on our balcony when we return!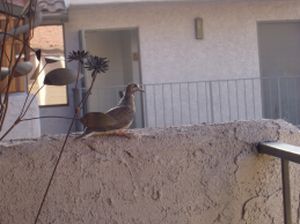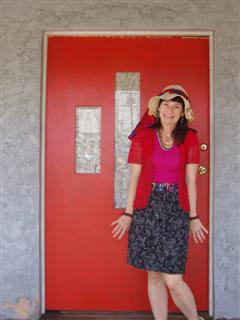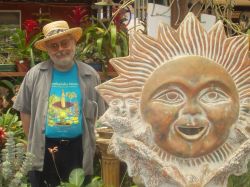 All of our friends have left, and we've left ourselves, by our front door. (We can still talk by email.) Back August 19th.