A WILSON REUNION IN PASADENA
January 26, 2005
Ellen and Rick were married for several years in the early 80's. We all have lots in common (Ellen plays the flute, loves traveling, art and literature.) So we had been looking forward to a visit from her for a while, and we were happy she could join us for lunch last week!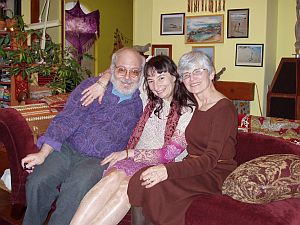 We celebrated with a champagne lunch, and toasted to our happy gathering.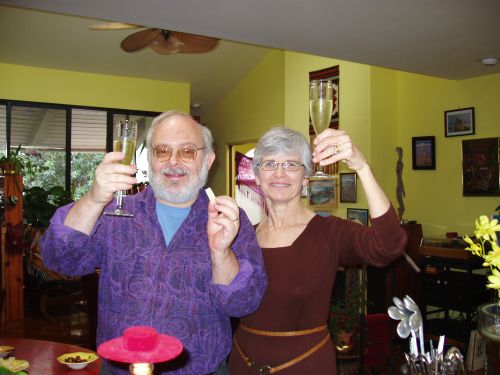 Rick and Ellen said "cheese".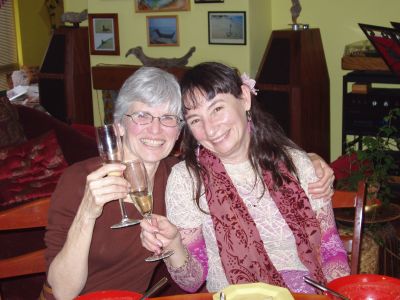 Kathy and Ellen had talked by email many times, so they were happy to finally meet and enjoy one another's company.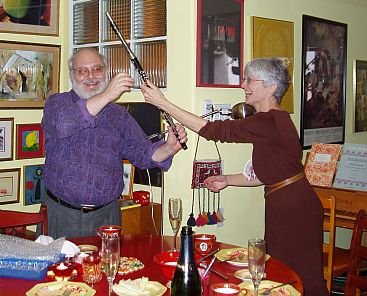 Ellen loved the Maltese Minestra (she ordered it when Kathy gave her choices and asked "what should I make for you?") Ellen had fun seeing all the amazing renovations and transformations in our condo. She would appreciate it most, as she lived here in this condo more than twenty years ago.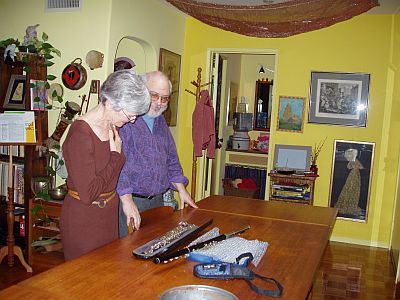 She enjoyed seeing more of Rick's flute collection.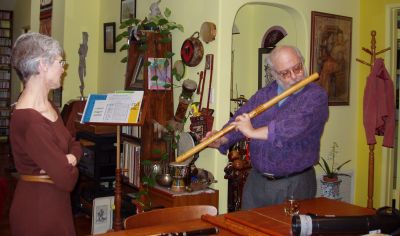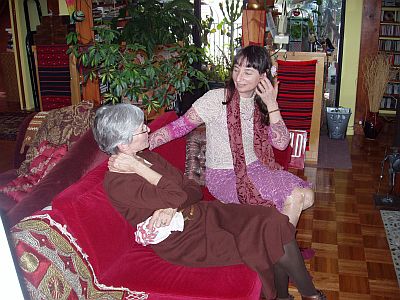 What are those girls talking about??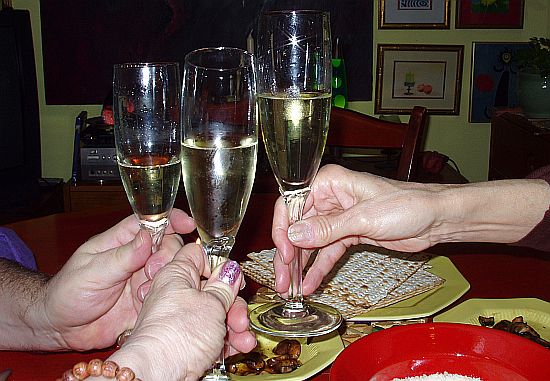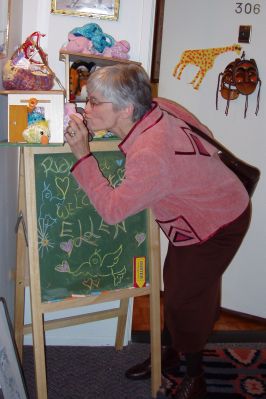 Ellen was happy with her visit and her welcome sign and animals.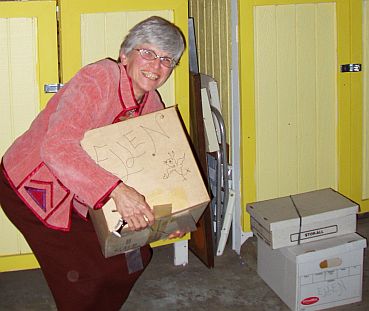 Ah, and she finally took her boxes!!
We had been saving them in our storage area since our renovations.
Thank you Ellen, it was a great time together!
Go back to Kathy&Rick Home Page