AT THE PARTY ON SUNDAY, US WATCHING OURSELVES DANCE

Our teacher and inspiration, Leela, in the center, beautiful in any costume, with dancer Michelle on left, and dance show organizer and dancer Kristina on the right.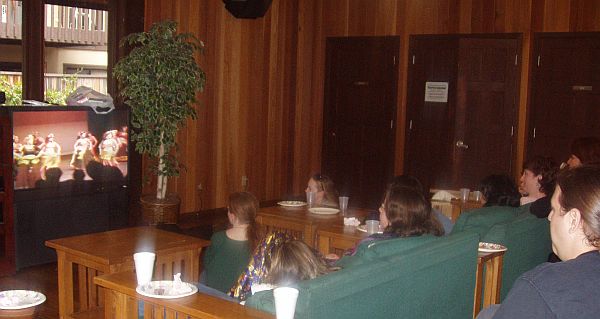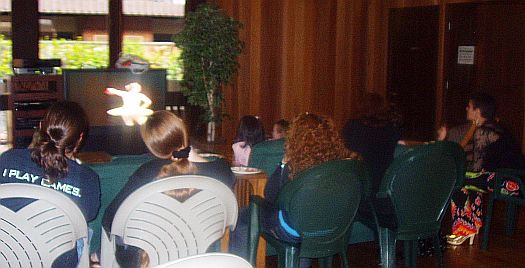 Watching our friend Heather do her ballet!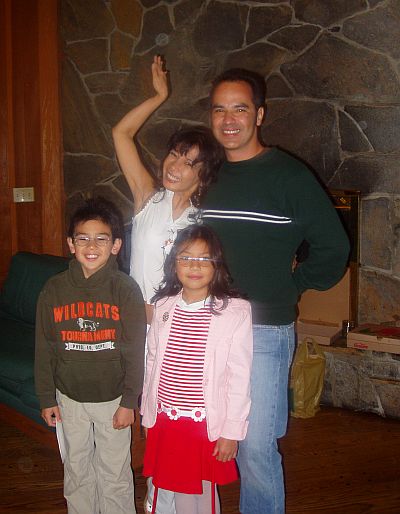 Dancer Melody and her husband and children.