Pacific Southwest
Intercollegiate Choral Association Festival Saturday, February 25, 2006
at Occidental College

The Caltech Womens Glee Club
We were the prettiest and most colorful in our sparkly red blouses. We sang well too!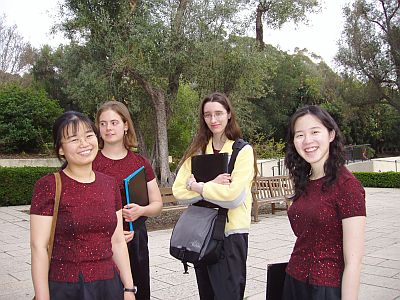 Stephanie Chan, on the right, secretary of the glee club, with others, before our rehearsal in Thorne Hall at Occidental College, before the performance.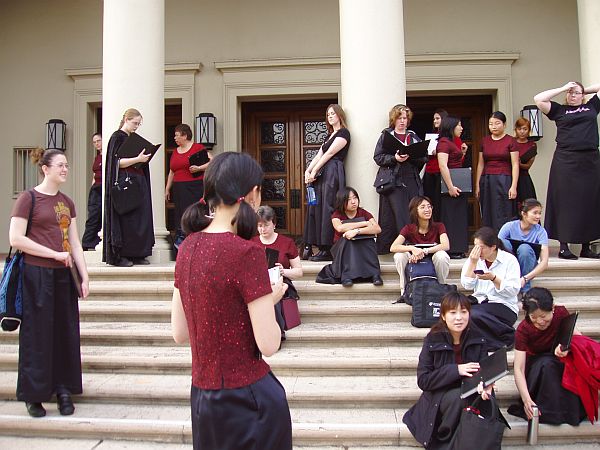 Waiting on the steps to rehearse, practice, study, giggle, watch, read, preen, chat and stretch!

About to sing, some smiles of anticipation.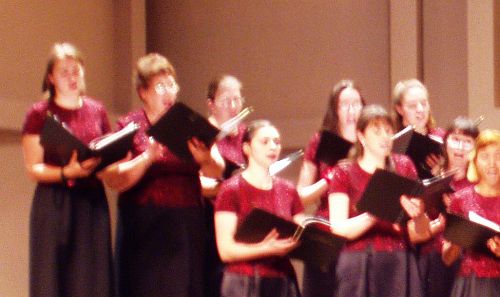 The second alto section in action.
Kathy in second row, right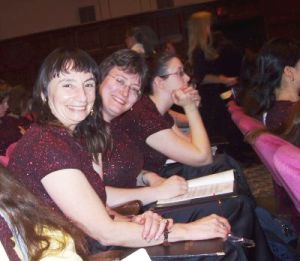 Kathy and Julie relaxing in our group in the auditorium, ready to perform.
Our Director, Desiree Lavertu, who makes it all fun for us, and expects and gets the best!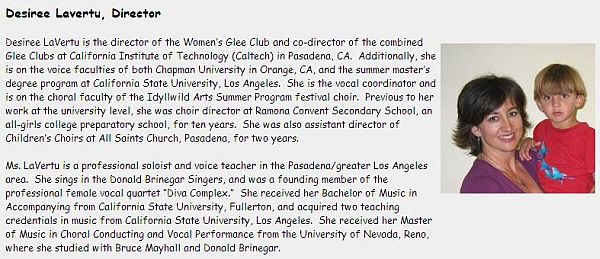 Our patient, cheerful and talented accompaniest, Alan Geier, whose sparkling playing inspires and supports the group.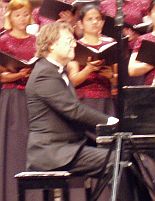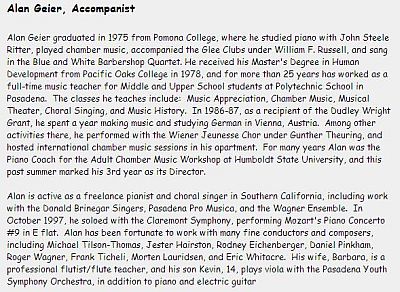 You can hear our performance
TAKES A COUPLE OF MINUTES TO DOWNLOAD ON HIGH-SPEED INTERNET
Two Celtic Songs "A Fairy's Love Song" and "The Heather Glen" (arranged by Wayland Rogers) and three songs by Clara Schumann