Our Trip to China
May 12 to June 2, 2008
1. Our Arrival in Shanghai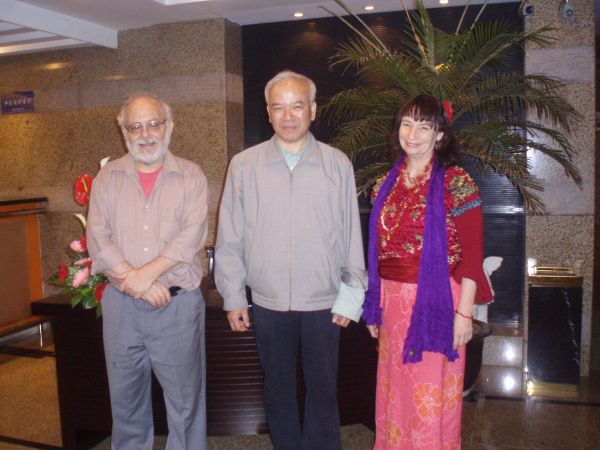 Arrival at Shanghai Jiao Tong University, the Faculty Club, with our host, Professor Hao Shen.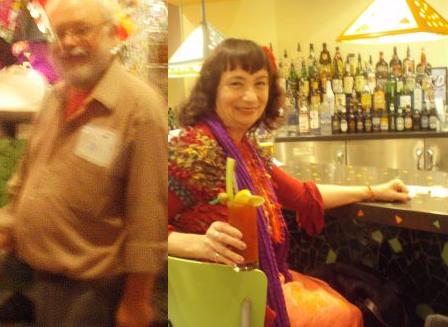 Before we left LAX, breakfast pizza and a relaxing drink we shared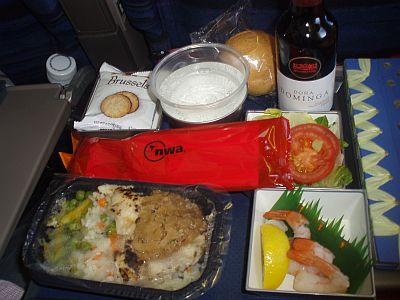 International flights have nice meals, a red wine made it even better

In flight, I started working on my new year haiku, still in process in answer to haiku poets who sent me haiku greetings. This one seems especially appropriate to the trip. I think it was influenced by the book I am reading, which mentions that Marco Polo, on visiting China found long bridges, like nowhere else. It was one piece of evidence of the long hoistory of technological inventiveness in China long before ours.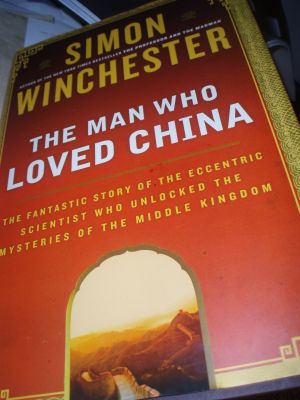 I found this new hardcover in the airport before we left. It's wonderfully written and also so appropriate!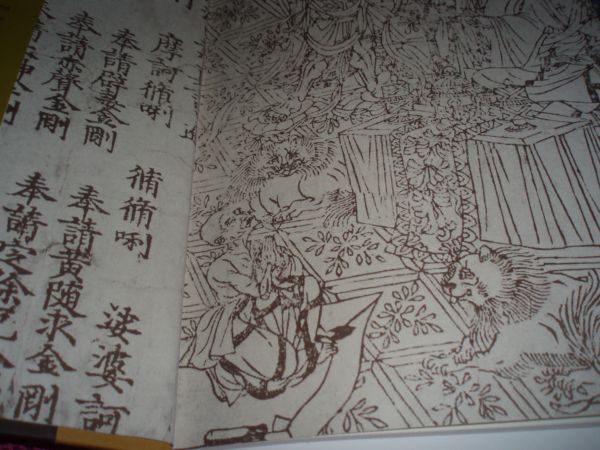 I love the frontpiece to the book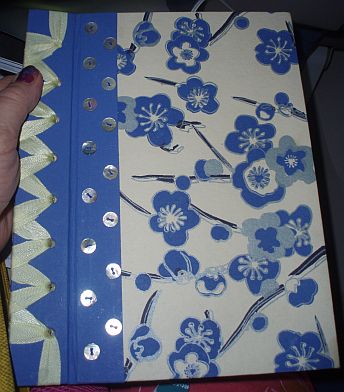 This is my journal, I got it at Ten Thousand Villages before we left! (I got two in case I write a lot)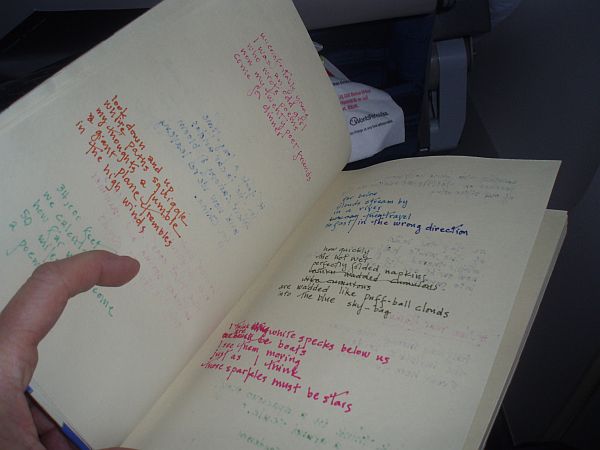 writing on the plane. I wrote nine tanka like poems and 2 new year haiku - I'll edit and maybe send to our Thursday workshop!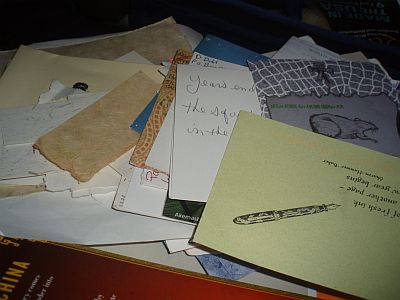 My supplies and haiku cards to answer on the little plane fold out table.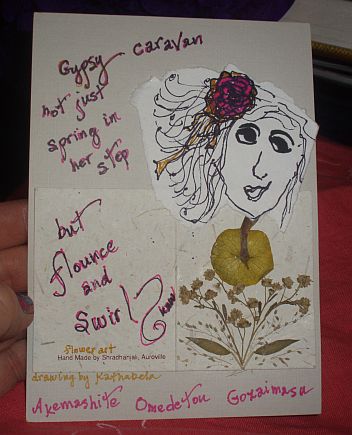 My second haiku. This one was in response to a dance mention in the haiku I was answering. And I was reminded of our gypsy belly dances this term. I was playfully thinking "spring in her step could be a kigo (season word).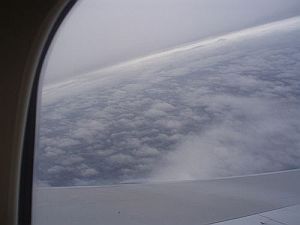 Coming into Tokyo, our stop before the flight to Shanghai.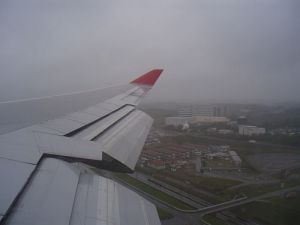 Leaving Tokyo for Shanghai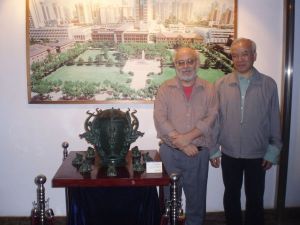 Our host, Professor Hao Shen with Rick, picture of campus in background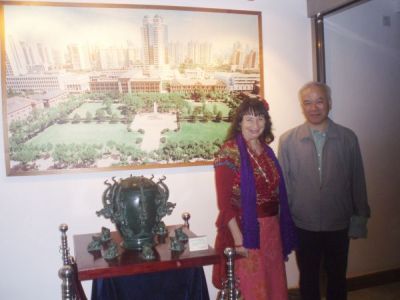 Professor Hao Shen loved my Shanghaiku onour previous trip and wanted to translate them. Tonight we will have dinner with him and his wife.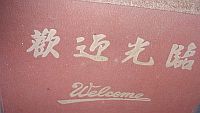 Welcome mat at the Faculty Club.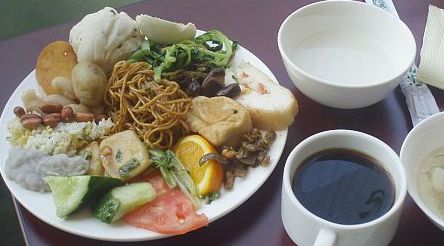 Breakfast at the Faculty Club! How colorful. I tried a little bit of everything. I made a list, and will post that later.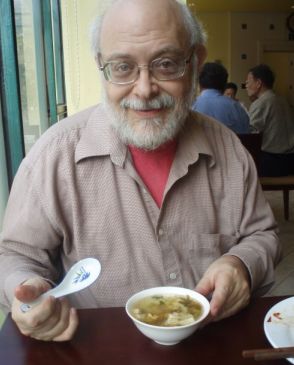 Rick added some of his favorite things to the vegetable soup, delicious!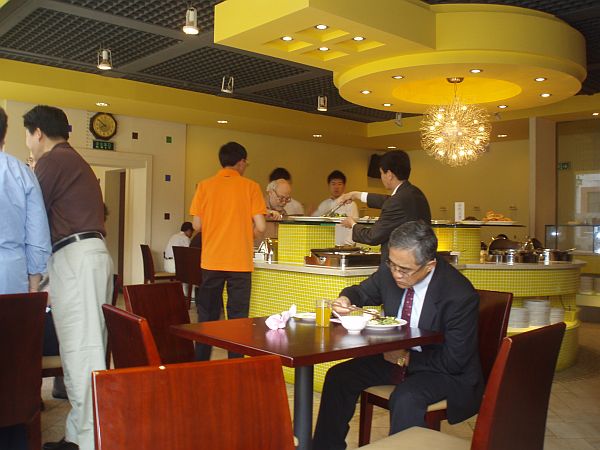 The breakfast buffet at the faculty club. This room has been renovated and is decorated in the sunny yellow since our visit in 2005.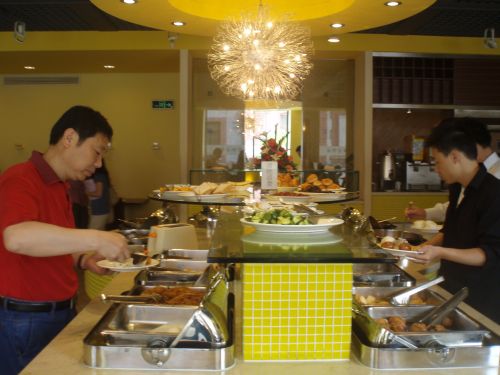 >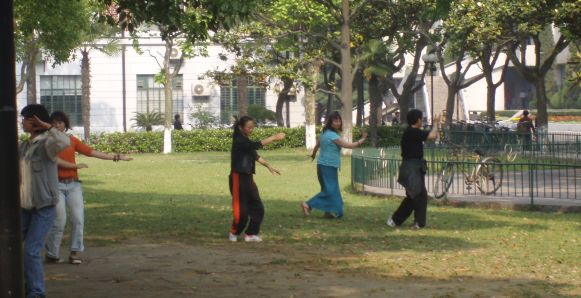 I have always wanted to learn Tai Chi so I joined the morning groups on the campus square this time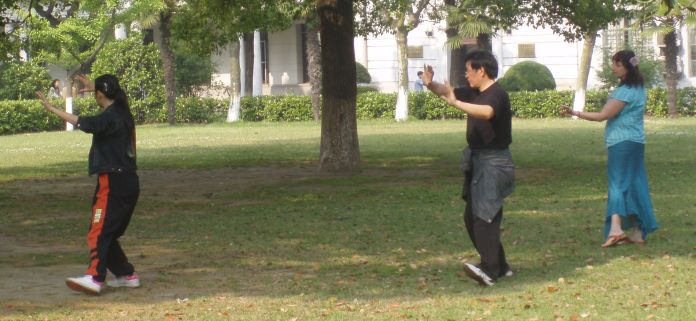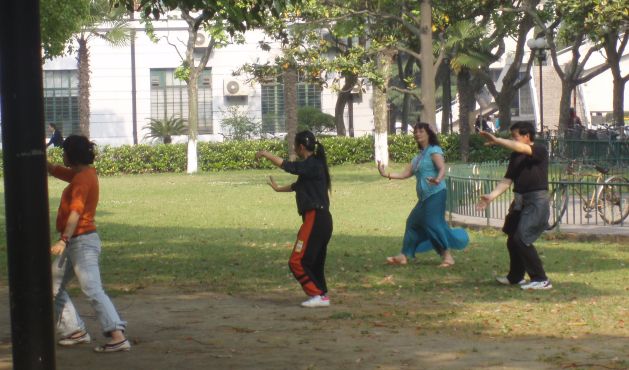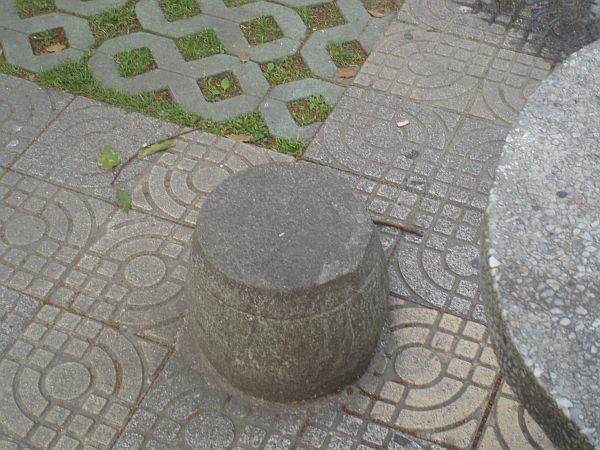 Rick took this photo of the tiles and storwark in the campus courtyard.

Remember this from the arrival picture, here Rick is really in front of it.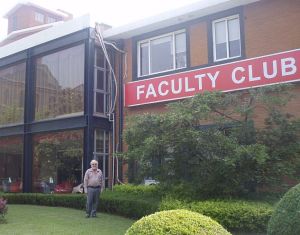 here's where we are staying.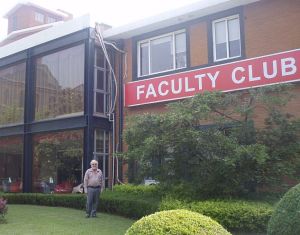 Kathabela with journal outside the Faculty Clus. Send questions and we'll answer! More soon!
Go back to Main Index Page