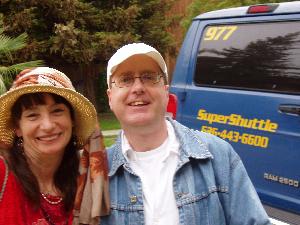 At Katrina's celebration luncheon after her graduation from Cal State Long Beach. She majored in theater arts. A beautiful actress, dancer, and friend. We are fans!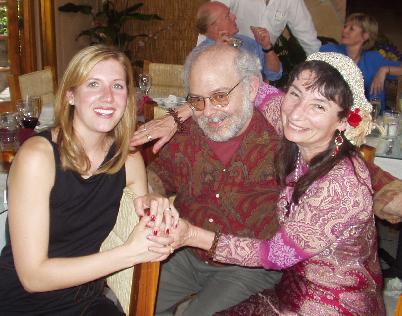 Friends David, Lisa, Peter, and Betsy in our Pasadena home.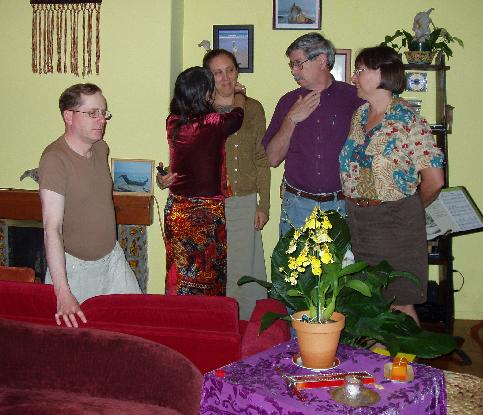 David's favorite 'friend'. (We enjoyed watching "Lemurs with John Cleese" when we got home. Have you seen it?)

This is not one of our visitors, but we visited him...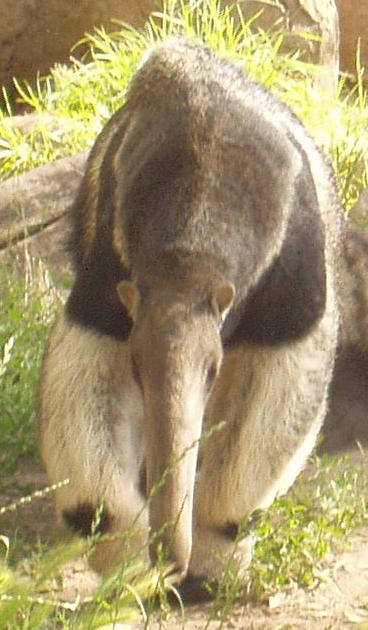 A gathering of friends in Santa Barbara. Tracy, Hyla, Pete, and Nan.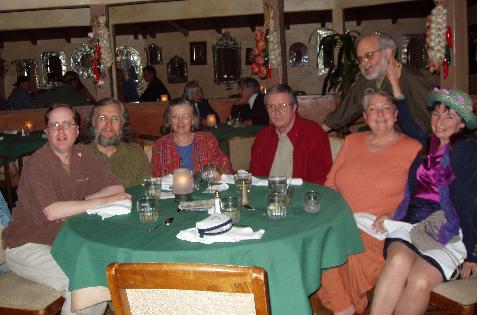 At Bistro Eleven Eleven across the street from our home, we had a elegant dinner. Rick took this photo of the three of us, and captured the mood well.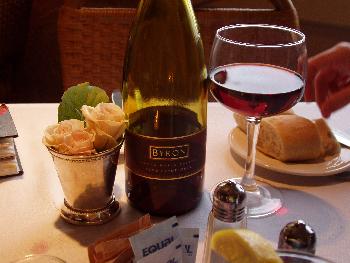 At the entryway of our home, a 'zen board' where you can paint a picture that disappears in 5 minutes. We cheated and took a photo of David's farewell painting.