BETTY JANE DUGGAN AND MARY (ABELA) ENDRESS
REUNION IN SANTA BARBARA, March 2006
Thanks to Betty Jane's son Fr. Kevin Duggan) this happy reunion took place in Santa Barbara. Kevin's parents, Betty Jane and her husband James, are celebrating their 51st wedding anniversary!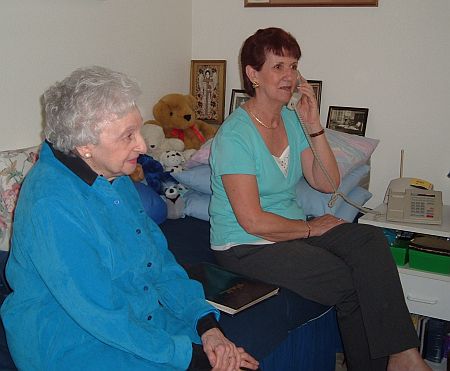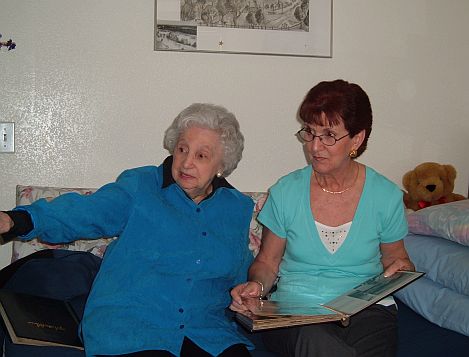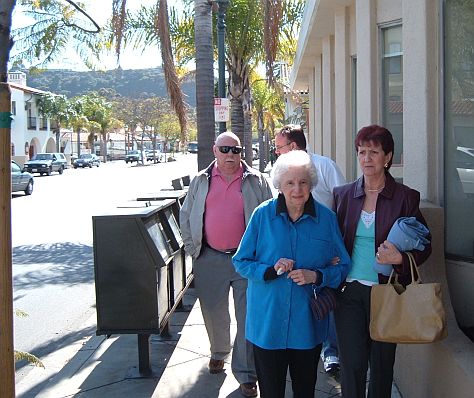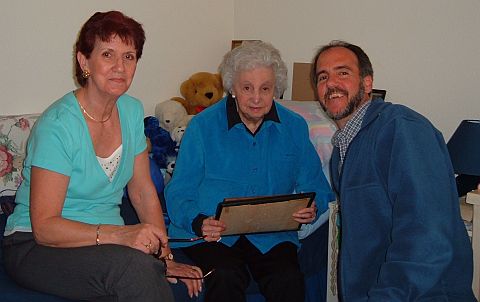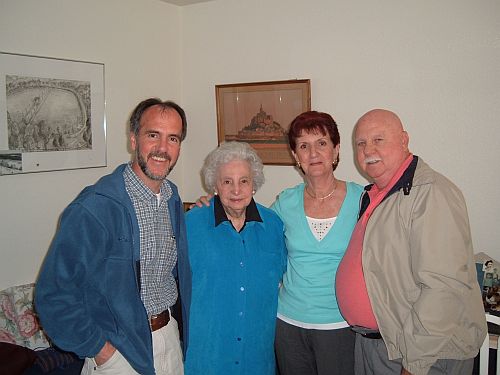 Betty Jane is the daughter of Mary's brother John. She visited Mary and her grandmother Josephine in New York when we were growing up.
THE GRECH FAMILY
Mary's Mom, Jopephine Gatt, had two children. Her first son, John Michael Grech, was the child of her first marriage, to Alfred Grech. The other was Kathy's mom, the daughter of Michael Abela and Josephine Gatt, Mary Abela Endress. In May, 2005 John's daughter and her family have found our website, and made contact with Mary. We been out of touch for many years!
Go to Letters from Betty Jane and Family
Go to Kevin's visit in September